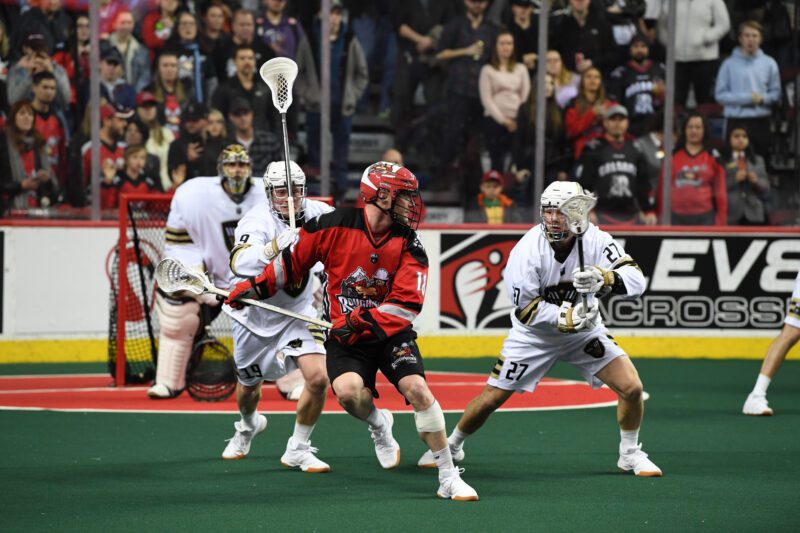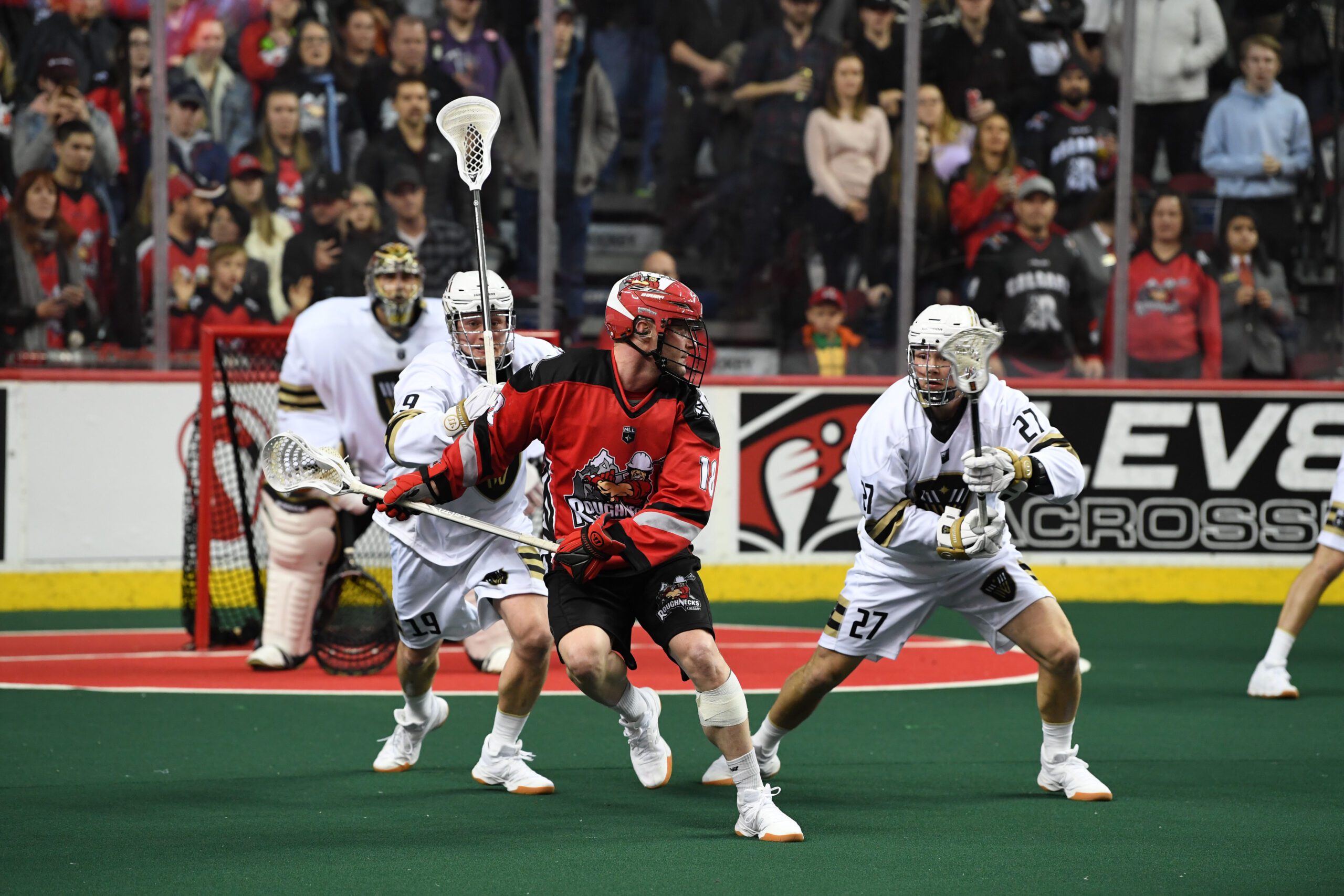 It's a chance to flip the script.
The Roughnecks (3-4) look to end their three-game losing skid Saturday when they host the Vancouver Warriors (2-5) at the Scotiabank Saddledome.
The Riggers are coming off of a bye week after dropping both games in their previous double-header weekend.
After falling 15-9 to the San Diego Seals on Jan. 18, and then 12-7 to the Colorado Mammoth Jan. 20, the Roughnecks are focused on getting back on track.
"After three losses in a row we needed to hit the reset button," said forward Rhys Duch. "I think we played more games than anybody up to that point, and we had a lot of guys out with injuries who now have had time to get healthy."
The focus wasn't just on recovery during the time off, though. It also gave the Riggers a bit of time to take a closer look at what exactly has been going wrong – especially up-front.
Even with superstar Curtis Dickson back in the lineup, the Roughnecks haven't managed to put up more than 10 goals per tilt in their last three.
"We need to get our identity back," Duch said. "We were scoring 12-to-14 goals a game for a little while and now we're scoring eight-to-10 and that's not going to win in this league.
"Obviously Curtis is going to be a super important part of our offence and I think we're adjusting to having him back in there. We need to get back to what was working; ball movement, and feet movement. I think we've been a little stagnant and maybe watching the ball a little too much."
According to Duch, if everyone did their homework over the bye they've got a good chance to win.
"Biggest focus for us is just getting back to what we need to do to be successful," he said. "There's no magic potion or pill that's going to help us beat Vancouver. I think it's going to have to be us resetting, making sure we studied, worked hard and got healthy over the break."
As for the Warriors, they're coming off of an 11-10 overtime win at home over the Colorado Mammoth.
There's no sleeping on them, even with their 2-5 record.
"They could very well be ahead of us in the standing rights now," Duch said. "They have lost a few close games recently. They had that big win in overtime so they're going to have a lot positive momentum heading into this weekend."
The Warriors' attack is always a concern for the Riggers.
"Their left side is their strength on offence," Duch explained. "But they've also got guys like Jordan McBride, Keegan Bal, and James Rahe on the right side who have scored a bunch of goals over there. Offensively they've got some firepower. We do have to keep our eye out for everybody, but they like to run the ball to the left side so that will be a key focus for us."
Winning loose-ball battles will be paramount, as well.
"You can just tell ball possession is really important to the Warriors," Duch said. "They do a really good job of loose-balls on the faceoff. We're going to have to focus on possessions, focus on their lefties, and try and get quality shots to Aaron Bold early."
Saturday's tilt also marks the third and final time Duch will face his former team this season. It won't matter to him, though. As far as he's concerned, his time with Vancouver is water under the bridge.
"Calgary is my team," he said. "We've all moved past it and on to our next destination.
"I love playing here…Calgary fans are second to none, so it's awesome to be back and I'm looking forward to a good crowd."