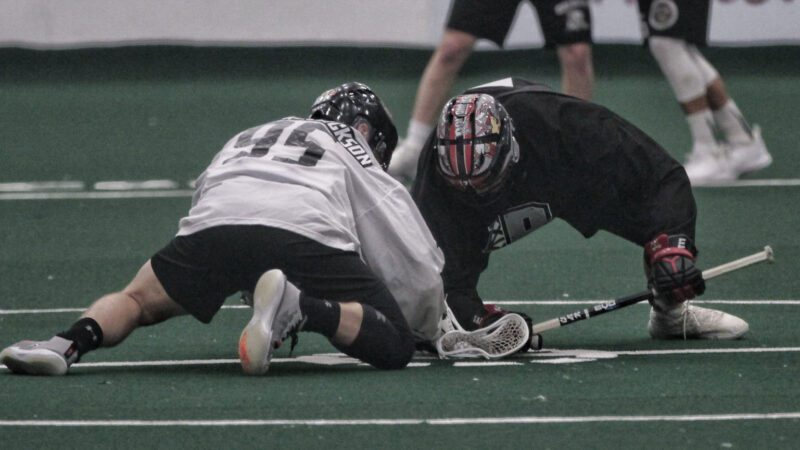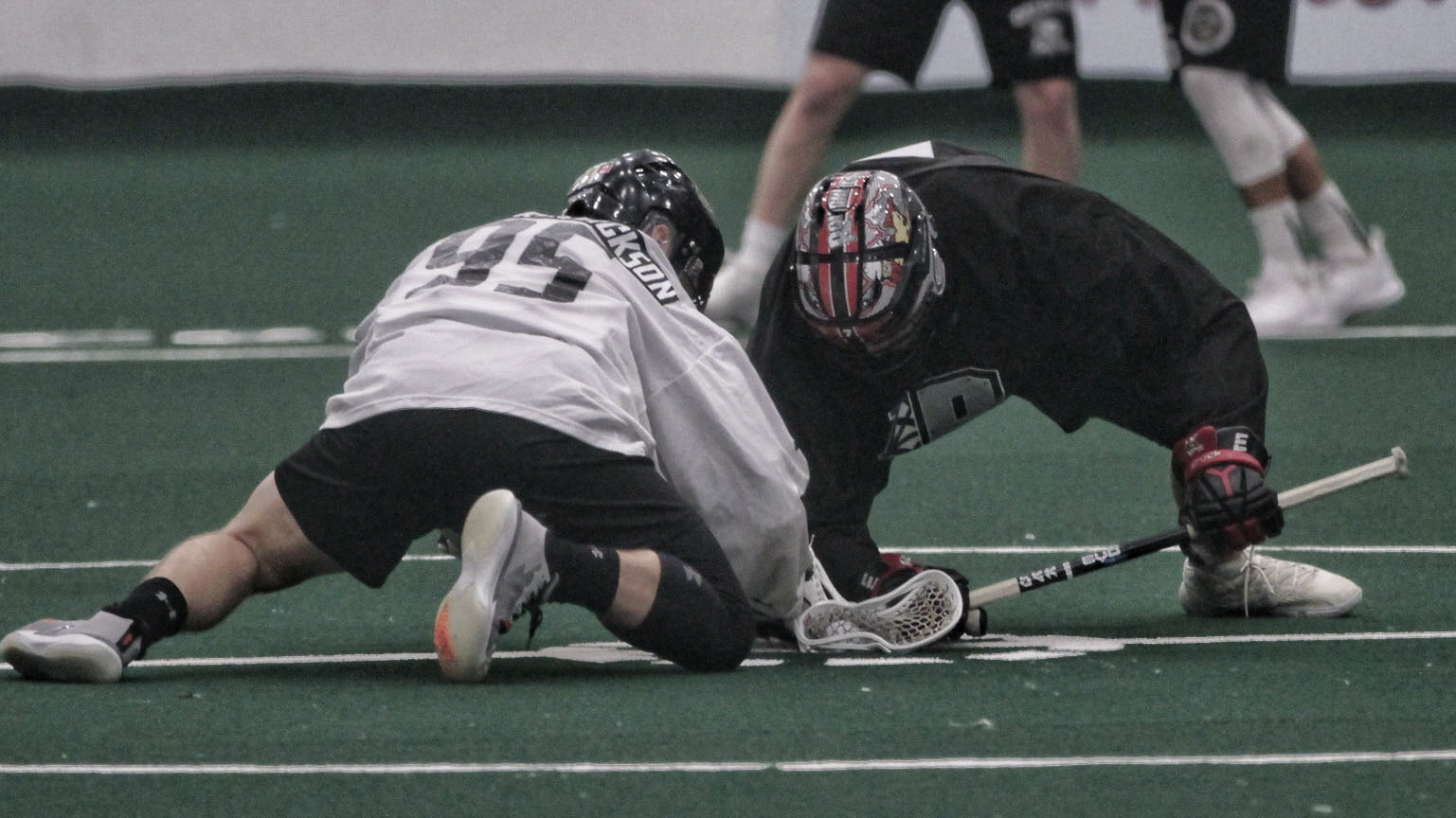 Photo courtesy: Vancouver Warriors
SETTIN' IT UP:
It may not count in the standings, but the game is important, no less.
Roughnecks lacrosse returns to Calgary this Friday when the Riggers welcome the Vancouver Warriors to WestJet Field at Scotiabank Saddledome for a pre-season tilt. (7 p.m., click here for $5 tickets.)
In week two of training camp action (Nov. 13-14), the Roughnecks went a perfect 2-0 in scrimmages at the Langley Events Centre, defeating the San Diego Seals and Vancouver Warriors by 10-7 scores.
This matchup marks the end of the third and final week of the Roughnecks' training camp, and with 28 players battling for 21 active roster spots – the competition is heating up.
It will be the first chance for fans to see the Roughnecks' 2020 and 2021 Draft Picks in game action, and the rookies will be working to crack the roster.
Meanwhile, the vets will look to solidify their standing.
So despite the exhibition title on the game, you can expect everyone to leave it all out on the floor.
2019-20 HEAD-TO-HEAD:
The Roughnecks and Warriors met just once in the shortened 2019-20 season, with Calgary winning 12-7 on Nov. 29, 2019. The Roughnecks finished the abbreviated campaign tied with the Seals for third in the West with a 5-5 record, while the Warriors sat last in the division at 4-9.
2019-20 RETURNING SCORING LEADERS:
Roughnecks:
Curtis Dickson – 41 pts. (21g, 20a)
Dan Taylor – 36 pts. (14g, 22a)
Tyler Pace – 24 pts (14g, 10a)
Warriors
Mitch Jones – 74 pts. (28g, 46a)
Jordan McBride – 34 pts. (22g, 12a)
Keegan Bal – 52 pts. (13g, 39a)
2019-20 SPECIAL TEAMS:
Powerplay:
Roughnecks – 36.84%
Warriors – 39.58%
Penalty-kill:
Roughnecks – 47.83%
Warriors – 49.48%
THIS, THAT, & THE OTHER:
THIS: It's not just a roster spot on the line at Friday's Preview Party. Roughnecks coaching staff and management are still yet to award letters ahead of the 2021-22 season. The Captain's C and Alternate Captain titles are still up in the air.
THAT: Be on the lookout for some young faces on the lineup as seven rookies compete for a roster spot: Harrison Matsuoka (LD), Kyle Waters (RF), Tanner Cook (LF), Carter McKenzie (RD), Ethan Ticehurst (RD), Justin Geddie (G) and Adam Bland (G).
THE OTHER: The Calgary kid is hoping to make an impact. Local product Matsuoka will make his first appearance in front of his hometown fans during Friday's game. Matsuoka, a 2020 14th-overall draft pick, was formerly captain of the Okotoks junior A Raiders.