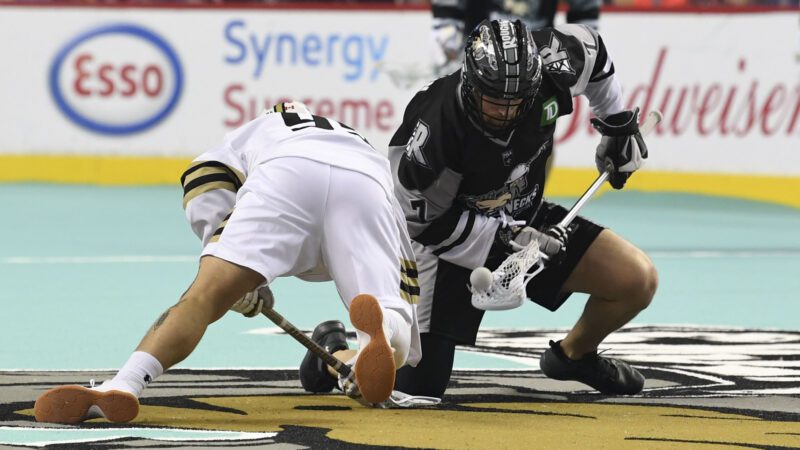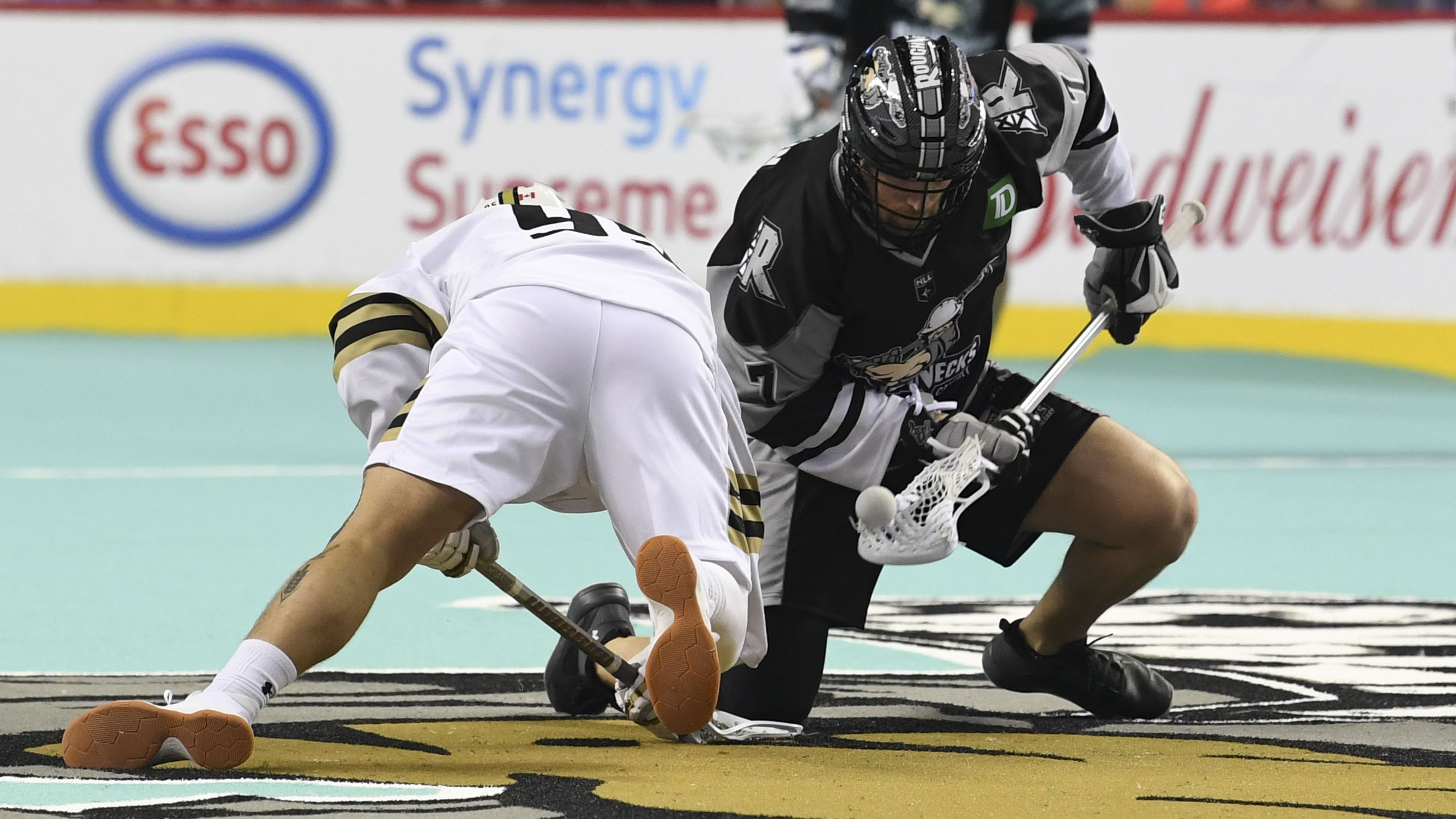 SETTIN' IT UP:
Doubling down.
Your Roughnecks will be plenty busy this weekend with two divisional matchups in three days.
The Riggers look to string together a pair of wins starting this Friday as they host the Vancouver Warriors at WestJet Field at Scotiabank Saddledome Friday night. (8 p.m., TICKETS).
They'll follow this up by visiting the latest NLL expansion franchise, the Panther City Lacrosse Club at Dickies Arena in Fort Worth Sunday for the two club's inaugural matchup. (3 p.m., watch on TSN.ca/ESPN+)
The Riggers look to carry the momentum of a 9-7 victory over the Colorado Mammoth at home on Feb. 11 into the weekend, while the Warriors are coming off of a 13-7 victory over the Saskatchewan Rush.
The Panther City Lacrosse Club looks to snap a three-game losing skid on Sunday, most recently they fell 10-4 to the San Diego Seals.
Calgary currently sits fourth in the West Division at 2-4, while the Warriors sit third at 4-3 and Panther City sits last at 1-7.
2021-22 HEAD-TO-HEAD:
This will be the Roughnecks' first regular-season meeting with the Warriors this year. The last time the two teams met was in pre-season action Nov. 26, 2021, with Calgary falling 13-9 at the Scotiabank Saddledome.
The Riggers and Panther City Lacrosse Club have yet to play each other.
2021-22 SCORING LEADERS:
Roughnecks:
Curtis Dickson – 17 pts. (11g, 6a)
Jesse King – 34 pts. (8g, 26a)
Haiden Dickson – 15 pts. (7g, 8a)
Warriors:
Kyle Killen – 18 pts. (13g, 5a)
Mitch Jones – 26 pts. (12g, 14a)
Keegan Bal – 31 pts. (11g, 20a)
Panther City
Phil Caputo – 18 pts. (14g, 4a)
Will Malcom – 26 pts. (9g, 17a)
Patrick Dodds – 25 pts. (8g, 17a)
2021-22 GOALTENDING HEAD-TO-HEAD
Christian Del Bianco:
GAA: 12.85
SV %: .733
Alex Buque (VAN):
GAA: 9.72
SV%: .812
Kevin Orleman (PCLC)
GAA: 12.41
SV%: .723
Nick Damude (PCLC)
GAA: 12.51
SV%: .744
THIS, THAT, & THE OTHER:
THIS: If the Roughnecks pull off wins in both matchups this weekend, they'll be back at .500 – a good place to be heading into the latter half of the campaign following a 1-4 start to this season.
THAT: A few milestones are in reach for your Riggers this weekend, defender Zach Currier needs 12 loose ball recoveries to reach 600 in his career and forward Tyler Pace needs two points to reach 100.
THE OTHER: Familiar faces, different places. The Riggers will face-off against a number of former teammates this weekend. The Warriors are home to four former Riggers in Anthony Kalinich, Riley Loewen, Garrett McIntosh, and Ryan Martel – who will face his former team for the first time since being traded on Nov. 27, 2021. In Forth Worth, Panther City's captain, Chad Cummings, spent four seasons with the Roughnecks before being traded to the Texas team in July 2021.