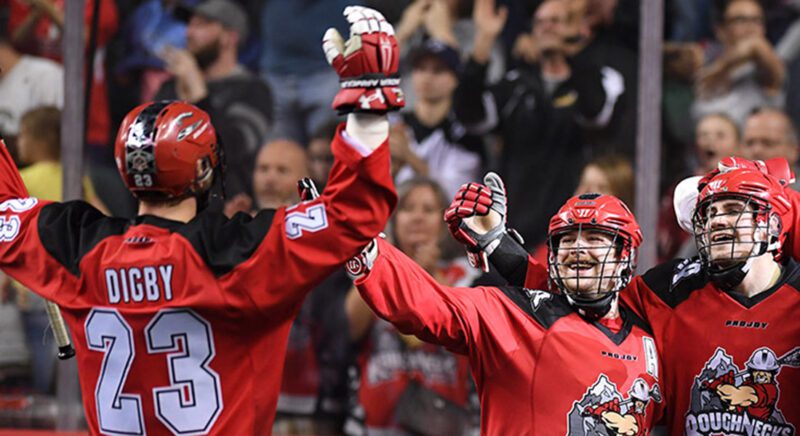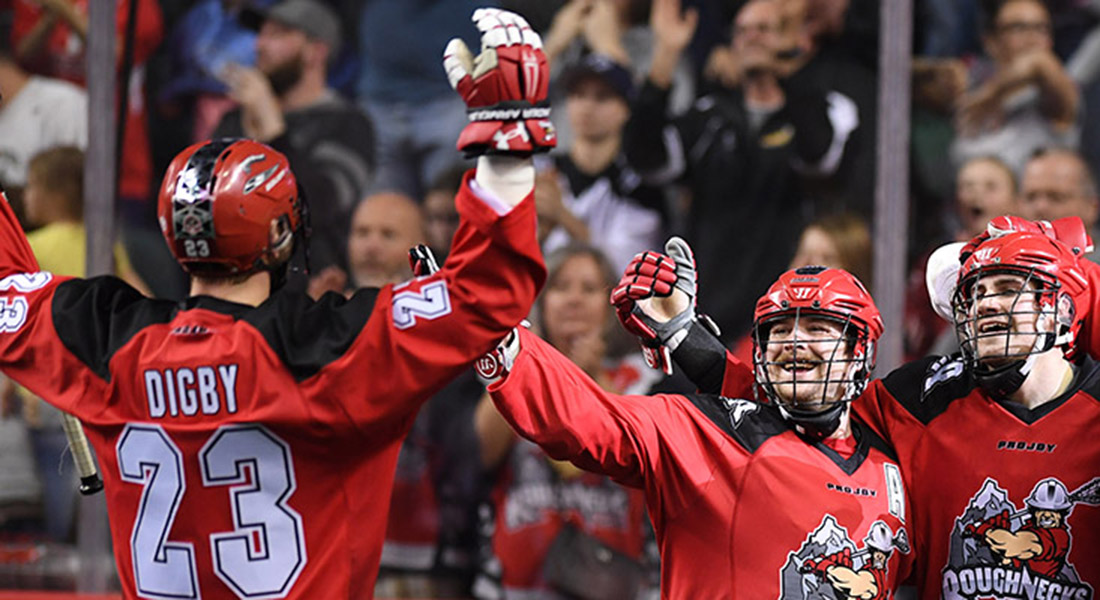 It's not every year that you lose your team's all-time points leader.
But that's the situation facing the Roughnecks offence heading into this season as left-handed forward Jeff Shattler signed with the Saskatchewan Rush in the off-season.
"Shattler was a huge part of our success over the years," said coach Curt Malawsky. "Great player, great teammate, and even better person. He's going to be missed. Once a Roughneck, always a Roughneck. It's tough, but we have to move on."
With Shattler and his 684 career points leaving town, the team will have to rely on Holden Cattoni, Riley Loewen and Dane Dobbie to produce on the left side.
"You can't focus on what you don't have, but you have to focus on what you do have," Malawsky said. "What we do have, we feel, is three really good lefties. Dane Dobbie is a proven 40-goal scorer in the NLL. He trained with our personal trainer Jamie McCartney all summer and he got himself into really good shape. He rested his body and he's healthy."
Dobbie recorded 89 points (39g, 50a) in 2017, just missing his career best mark of 90 points. He was fantastic in the team's preview party exhibition game, scoring a hat-trick against the Vancouver Stealth, and should be one of the team's most reliable scorers this season.
"Then there's Holden Cattoni, who had an outstanding season in the summer. My message to Holden was simple, 'whatever you did in Peterborough, you have full reign to do that in Calgary,'" explained Malawsky. "Holden's got free rein to be creative and do whatever he did in the summer. He got close to 60 goals counting playoffs and Mann Cup. I'd be silly as a coach to try to hand-cuff him, or try to change his game and not facilitate what he did in the summer. Our process, from an offensive standpoint, is to facilitate Holden and try to get him into that number-two lefty spot and hopefully he'll put up some big numbers. He's going to get every opportunity to grow his game with us."
Cattoni netted 48 goals and 78 points in the Major Series Lacrosse league in the summer, which put him third in the league behind his own teammates, Shawn Evans (103) and Kyle Buchanan (94). With Malawsky providing him the green light to shoot, expect some big nights from this sniper in this campaign.
The third man on the left side, Loewen had a break out towards the end of last season, showing his potential to be a player that can score and do a lot of valuable things off-ball.
"You've got a guy like Riley, who is a typical power forward, where he attacks the net and draws a lot of attention," said Malawsky. "He draws a lot of doubles, a lot of slides, and he's got the ability to make some good feeds from the off-ball side. I thought he played his best lacrosse down the stretch last year. He felt real comfortable and it's huge that he's healthy this year. He's looking really good and he's got that chemistry with Dobbie and Cattoni."
The right side of the offence will remain the same as it has been for the past two years after Wesley Berg signed on the dotted line the day before the team's season-opener.
Joining Berg is star forward Curtis Dickson and big man Tyler Digby.
Dickson is coming off of a season where he led the NLL in goal scoring with 54 and was just nine points off the points lead. Superman, as he's called, looks poised for a big year after helping the Peterborough Lakers win the Mann Cup in the summer.
"I think he's one of the best, if not the best in the NLL," noted Malawsky. "Watching him at the Mann Cup championship and seeing how he competed — he does that on a nightly basis — but to see him just battle and compete for a national championship and will his team to the win, I had tears in the my eyes and it was awe inspiring.
"If your best player wants it more than anybody, good things are going to happen."
While both Dickson and Berg are elite scorers and can make things happen on the turf, Digby does a lot for his fellow right-handers without even having the ball in his stick.
But averaging just under 30 goals per season, Digby is not just out there to set picks and open space for his compatriots. He has great hands in tight and uses his big frame to beat opposing defenders.
The 26-year old saw a minor drop-off in production last year, but that wasn't a big concern for his bench boss.
"You know, we love Digby," said Malawsky. "I think you saw the numbers drop as he's flying in from Pittsburgh. He's doing the same thing this year, but he's got a year under his belt and knows where he can get his rest and how he can come to the games fresh.
"When you say the name Tyler Digby, I think competitor. He's a quiet guy around the rink, but in the room, he's a serious competitor. He wants nothing more than to win. It's a long trip from Pittsburgh and he's not making that trip to have a good time. He's making the trip to come and win. He may not be lettered, but he's a big part of the leadership group. He has a big voice in the locker-room, he's very well liked by his teammates. At the size that he is, he uses everything he's got. I don't quantify his season on statistics. He does so many other things that we chart that aren't quantified by goals and shots."
Key Additions: Ryan Martel
Key Losses: Jeff Shattler