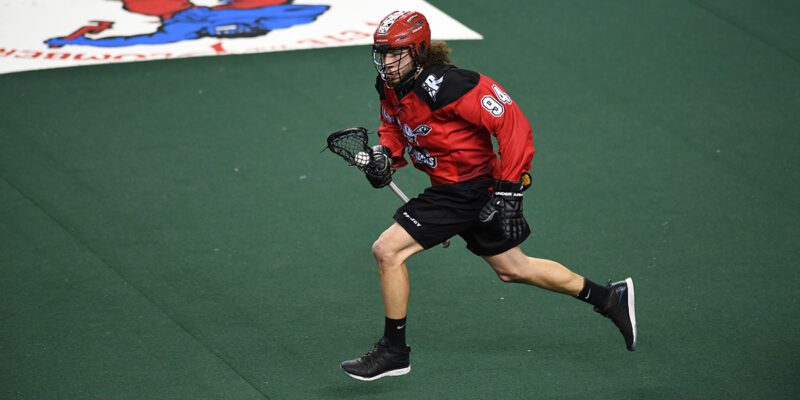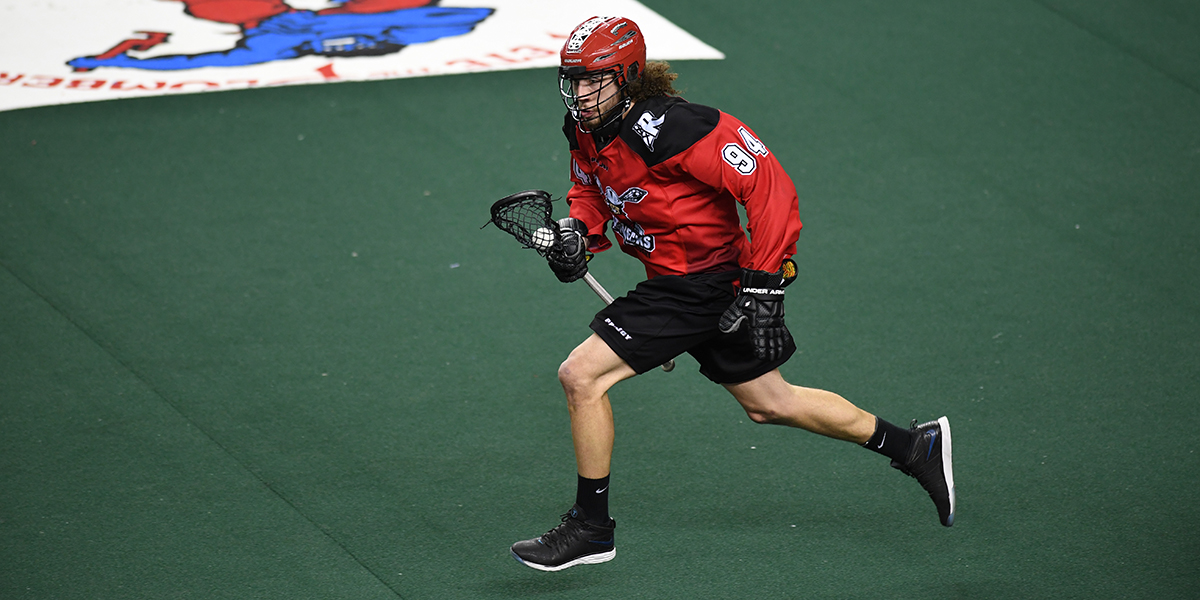 Speed kills.
And the Roughnecks have it in spades.
By design, Calgary has assembled a group of players who can run the floor and finish in the offensive zone.
"We usually have ten or eleven, some teams have twelve defenders, and we categorized them," said coach Curt Malawsky, on listing nine of their players out the back gate as transition. "We targeted the types of players that we wanted. We wanted to change some of our systems and we started last year by acquiring Creighton Reid and Mitch Wilde. Trying to add some transition and some speed."
During the off-season, the team lost a talented transition player from the roster, saying good-bye to Karsen Leung as he officially retired.
Filling that hole in the transition game, the Roughnecks were excited to add talented youngsters Zach Currier and Tyler Pace in the first round of the NLL Draft.
Those youngsters will join a talented group with players such as Reid, Wilde, Tyson Bell, Wilde, Dan MacRae, Chad Cummings, Tyler Burton, and Garrett McIntosh.
"It's easy to say you're a transition team, but if you don't have transition players and you're trying to turn pure D guys into transition, you can't," said Malawsky. "A lot of our decisions throughout camp on the roster was based on if a guy can be a pure D guy or someone who can facilitate our transition game. We went with guys who could play in transition."
"This year, we were lucky enough to get Currier to push the ball and we got some young legs in Anthony Kalinich in the backend," he continued. "We want to facilitate Tyson Bell and promote some of the guys who have transitional skills to take the risk and get up the floor as much as possible."
Having narrowly missed the playoffs last go-round with a handful of games decided by a few goals or less, the Riggers believe they simply didn't get enough offence in transition.
With the speed, skill, and finishing ability of the players they've assembled, scoring these goals could be the difference between a win and a loss.
"When you go down and play five-on-five offence, you get pounded on," Malawsky noted. "They are waiting inside the dotted line for you and you've got to go against world-class goalies and defenders. You have to come up with schemes to get to the net and you've got to be perfect.
"I really think that if we can find a couple more goals in games, it will translate into wins and in my mind, transition are easy goals."
Key Additions: Zach Currier, Tyler Pace
Key Losses: Karsen Leung