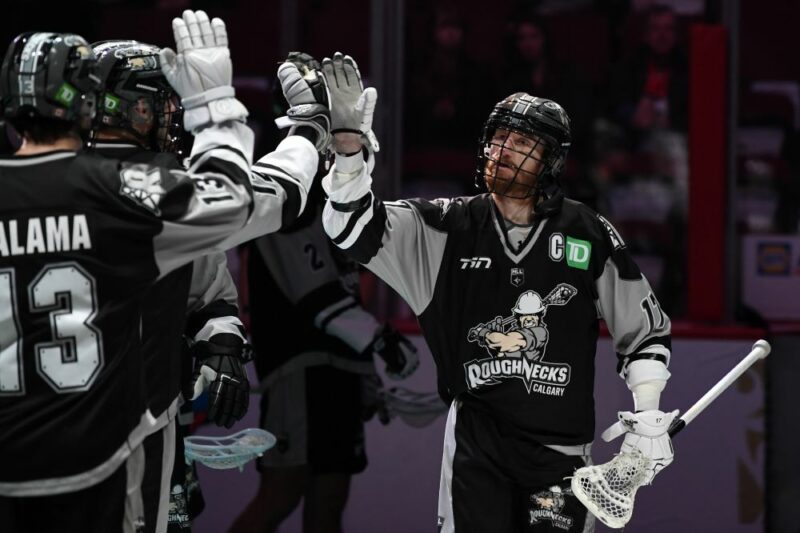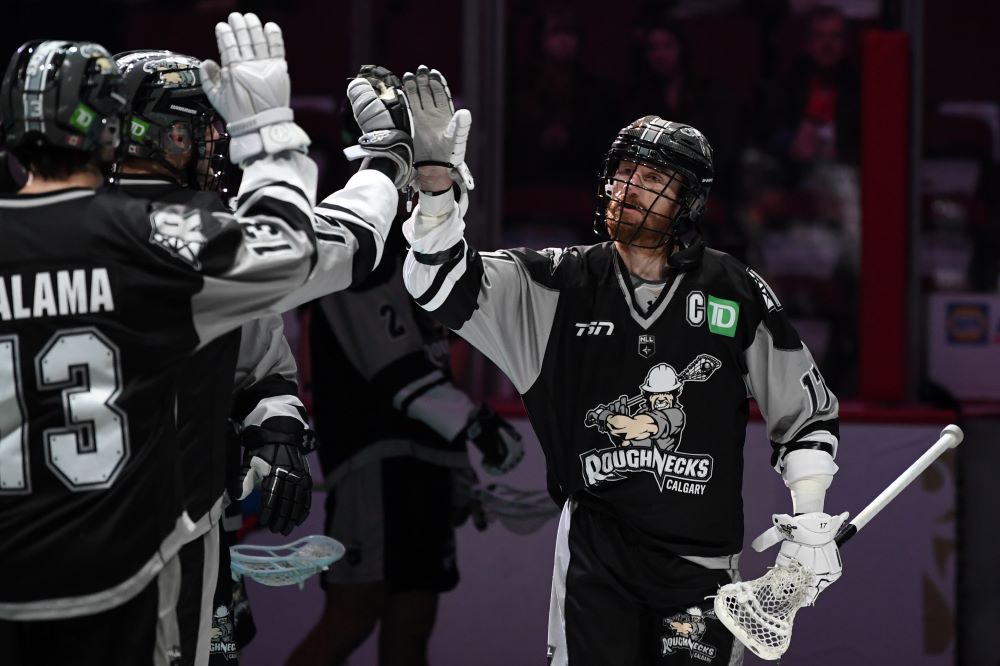 SETTIN' IT UP:
It's a big one at the Rough House on Friday.
The Roughnecks host Vancouver for the April Fool's Party! (7 p.m., watch on TSN 2/ESPN+)
Calgary fell to the Warriors 11-10 at home on Feb.18.
The Roughnecks head into Friday's contest 5-7 on the season after taking down the Rush 8-6 last weekend. They sit one win back of both Panther City and Vancouver for the final playoff spot in the West, and just two games back of Colorado for second in the division.
Vancouver is 6-7 this year and in third in the West. They beat the Seals 14-12 last weekend.
This is the second of three matchups this season between the Riggers and Warriors. They will wrap up the season series April 16 in Vancouver.
2021-22 HEAD-TO-HEAD:
These two teams played Feb. 18 in Calgary, with the Roughnecks losing 11-10.
Curtis Dickson had four goals and two assists in the loss, while Dan Taylor and Jesse King both chipped in four points.
Keegan Bal led the way for Vancouver with three goals and six points.
2021-22 SCORING LEADERS:
Roughnecks:
Jesse King – 60 pts. (17g, 43a)
Curtis Dickson – 42 pts. (22g, 20a)
Tyler Pace – 38 pts. (16g, 22a)
Vancouver:
Keegan Bal 71 pts. (29g, 42a)
Logan Schuss: 47 pts. (14g, 33a)
Kyle Killen: 42 pts. (30g, 12a)
2021-22 GOALTENDING HEAD-TO-HEAD
Christian Del Bianco:
GAA – 11.61
SV % – .765
Alex Buque:
GAA – 11.69
SV % – .774
THIS, THAT, & THE OTHER:
THIS: Curtis Dickson is eight loose balls away from 600 in his career.
THAT: Zach Currier leads the NLL in loose balls with 162.
THE OTHER: Calgary is in second place behind Halifax (4-0) in the Alterna Cup standings this season at 3-1. Vancouver is 2-3 against Canadian teams this year.