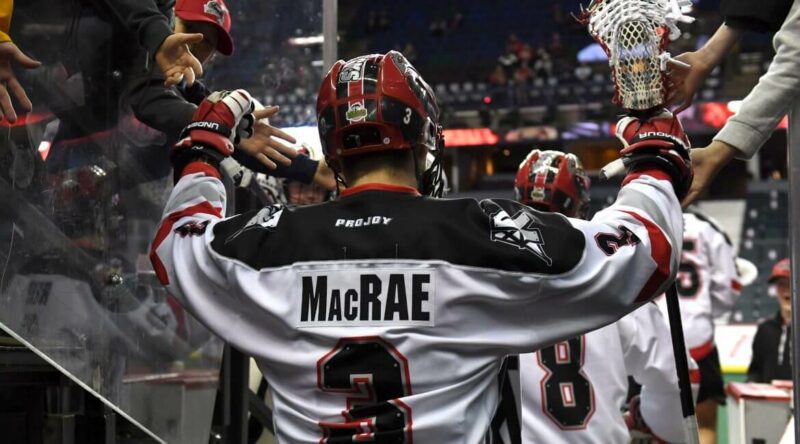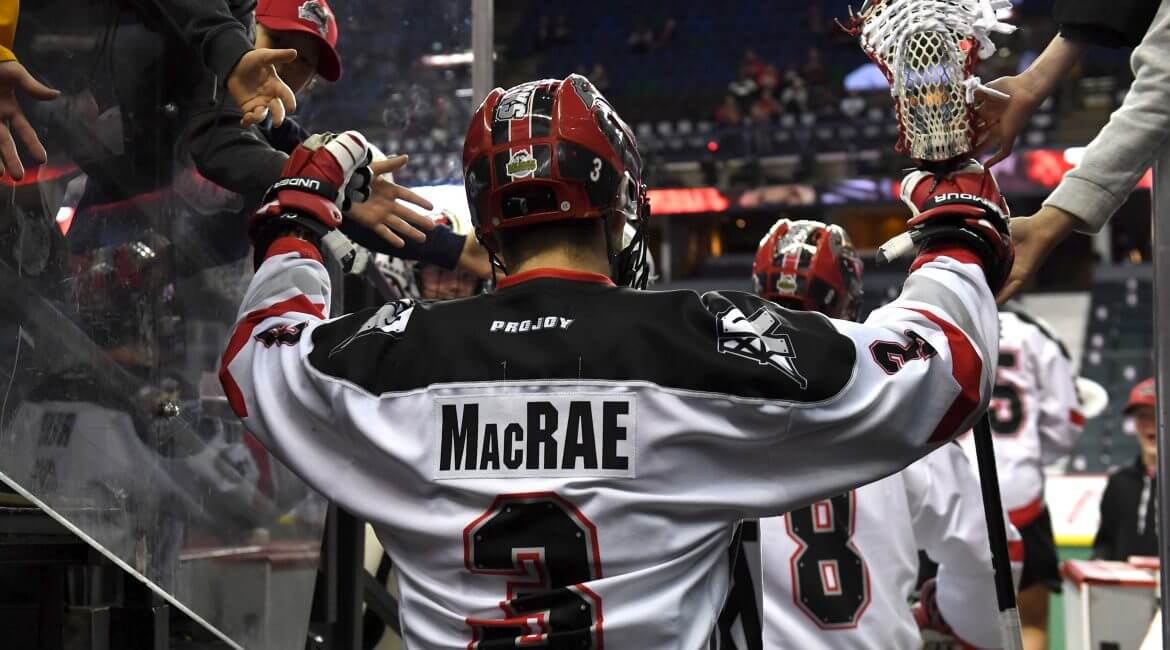 It was a roller-coaster of a season for the Roughnecks.
And it turned out early failure was the first stepping-stone to success.
The team battled back from a shaky 1-5 start to finish third in the West, and beat the Colorado Mammoth in the West Semi-Final before falling 15-13 to the Saskatchewan Rush in the West Final on May 13.
"The biggest hurdle was starting to believe in each other, in years past we always had teams that you felt like you could come out of a hole," said captain Dan MacRae. "We had a bit of a changeover, and maybe it took a game for guys to see that, to believe in it. But as soon as we started believing in each other, and coach put a game plan in place where we just wanted to get better every game, it made everything click.
"It simplified everything, and we checked one box at a time. We felt like we started gaining a lot of momentum there, and I think we'll be able to have that for some years to come."
They say every team needs a good leader, and while MacRae wore the C this year, it was never a one-man job.
"I always get asked questions about leadership and it's always been a collective as a group," said MacRae. "There's not one voice in our room, everybody's got an equal platform.
"We leaned on each other as the core group of guys: Dane Dobbie, Greg Harnett, Mike Carnegie, and Curtis Dickson."
MacRae took great pride in the players around him this season and what they were able to accomplish.
"I've never been a part of a team like that, where it's not one guy who we're always riding on their shoulders," shared MacRae.
"Everybody takes a turn stepping up – whether it's Zach Currier, the first year winning every loose-ball, or Tyler Burton.
"The game balls have gone around the room throughout the whole year."
And the tight bonds in the locker-room helped fuel the teams on-floor success.
"It's a great group to be around, everybody just gets along so well with each other, and we'd do anything for each other," he said.
"I'm proud to keep putting this jersey on, it's been eight seasons. I'm incredibly proud to be a part of the organization, and for management and the coaching staff to keep believing in me and the team it's incredibly humbling."