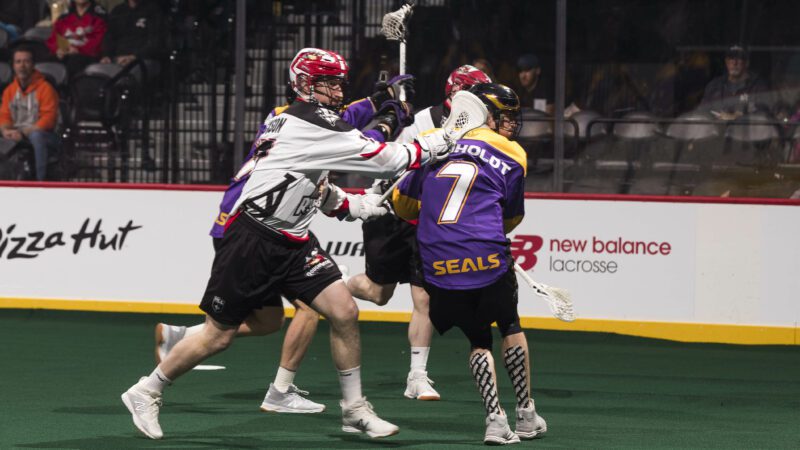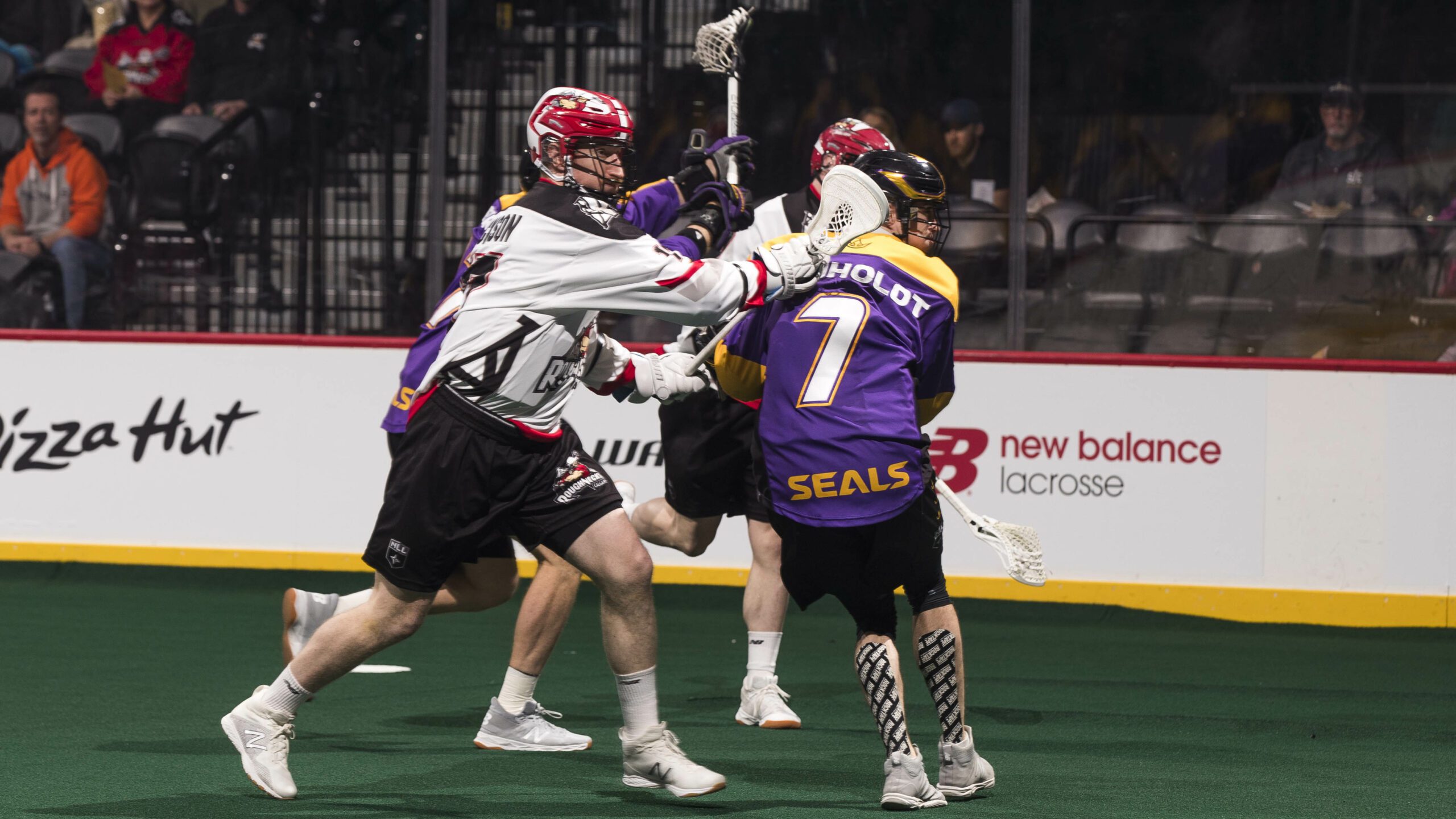 SAN DIEGO – It's game day.
And the Roughnecks are ready to roll.
Tonight they'll face off against the San Diego Seals in a do-or-die West Division Semifinal battle at the Pechanga Arena (8:30 PM MT)
They've been preparing for weeks for this game, including yesterday – here are some of the best quotes from media availability at practice.
Head coach Curt Malawsky on what the team learned in their two losses to San Diego:
"We won the first one; we were pretty good, but the last two they outworked us completely. We have to be better than that in those areas, and those are easily controllable. We have to value the ball and possess the ball a little better. We threw it away and played a little sloppy at times. They get full marks for the two wins; they handed it to us pretty good. We're going to have to clean a bunch of things up before tomorrow."
Curt Malawsky's keys to success for the semi-final matchup with the Seals:
"Special teams are big. Possessing the ball is going to be big. Just making sure we're disciplined out there and when we have opportunities, we have to execute. Frank's been really good; he's held us to nine (goals) three games in a row. We're going to have to find a way to get to him, and he's been playing really well. There are a few things we're going to have to try to do, but we're looking forward to it."
Curt Malawsky on the team's identity heading into playoffs:
"We're a blue-collar, hardworking team. We have to go out and earn everything we get. We're not a fancy team. The guys work hard offensively as a unit, and defensively we're ground and pound; we're physical on the back end. We've got good goaltending. We have to stick to our principles. Hard work, work ethic, and blue-collar is who we are."
Dane Dobbie on losing the season series with the Seals:
"I think it's a new season, to be honest with you. We're just going to come out and play the way we have been the last couple of games. It comes down to playoffs. The league has a lot of parity. I think we match up well with them and they match up well with us, so it's going to be who plays a full 60 and stays disciplined. We'll probably take this home."
Dane Dobbie's message to the younger guys on the team:
"Take the highs and lows; just try to stay even keel. Obviously, there's going to be some adversity throughout the game, there always is – it's about how we handle it and trying to stop the momentum swings. Just go out and play your game. Everybody here has the same message. Just go out and play the way you have been, do what you do best, and don't try and do too much."
Christian Del Bianco on the matchup with the Seals:
"If we don't play a full 60, they're going to make us pay. We have to respect them; they're a good team; they're well coached, and we just have to go out there and out-execute them. It's going to be big for us."