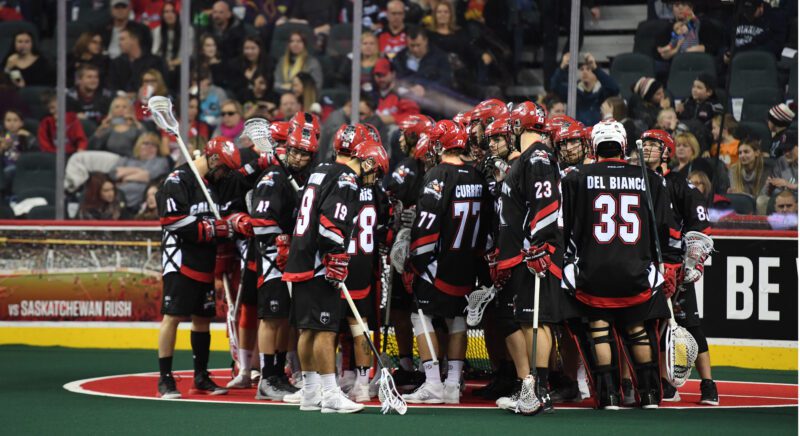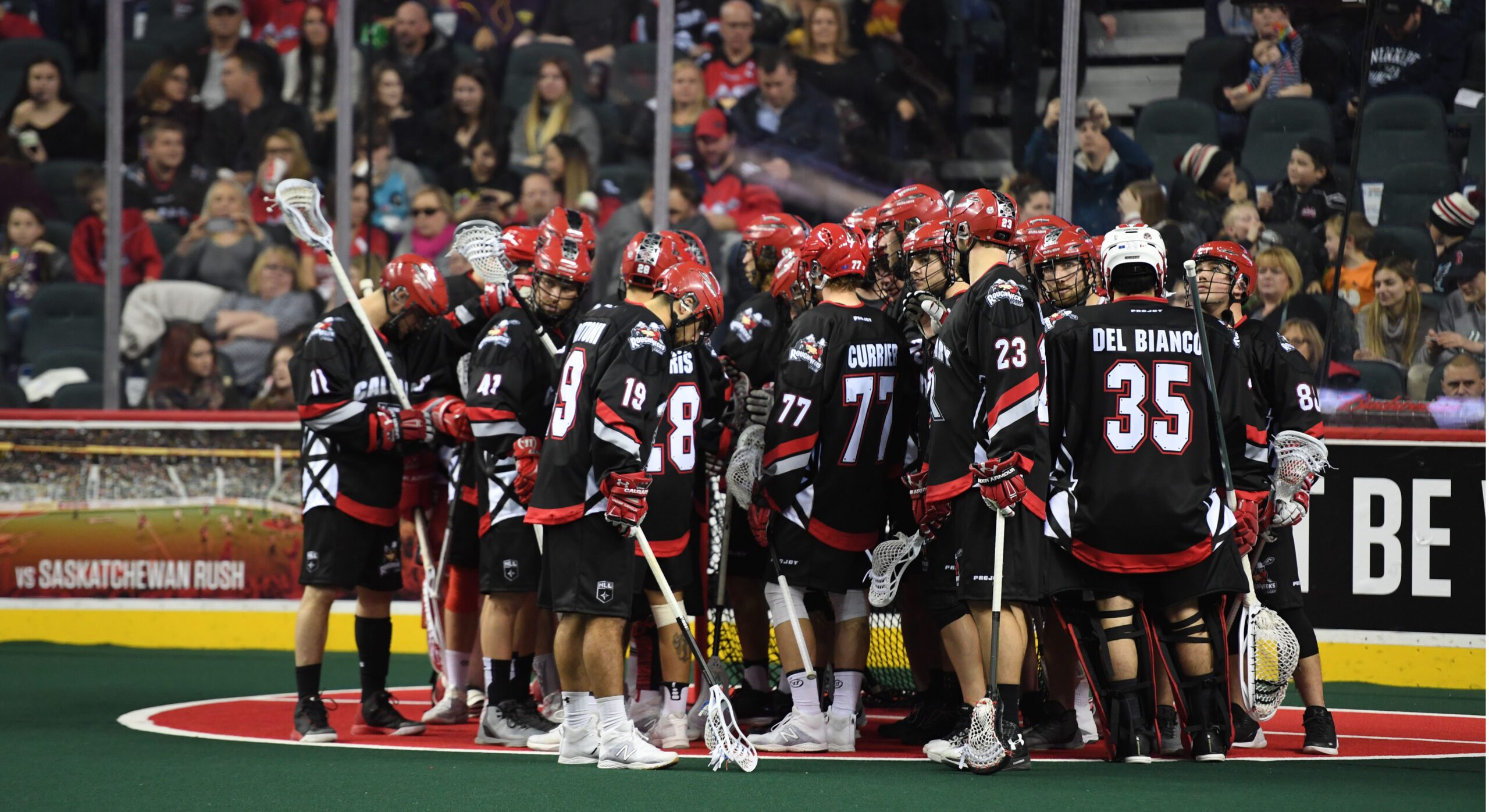 The Roughnecks have a rich post-season history so we've put together a list of fun facts, playoff stats, and milestones:
100: With six goals and three assists, Dane Dobbie surpassed 100 playoff points in the Riggers' 15-12 West Division Semi-Final win over the Colorado Mammoth last Saturday at the Pepsi Center. Dobbie now sits at 101 career post-season points.
95: With 95 career post-season loose balls, defender Mike Carnegie is just five loosies shy of 100. Carnegie is also one caused turnover away from 15.
50: Greg Harnett scooped up five loose balls against the Mammoth and has 50 post-season LBs.
50: Curtis Dickson is two playoff goals shy of 50 for his career. 'Superman' will play his 20th career post-season tilt this Sunday vs. the Rush.
50: Tyler Burton is three loose balls shy of 50 in his playoff career.
25: Tyson Bell is one loose ball away from 25 in the post-season. He'll play his fifth playoff tilt this Sunday vs. the Rush.
20: Captain Dan MacRae played his 20th playoff game in Denver vs. the Mammoth, he's one post-season CTO away from 20, and five loose balls away from 70.
10: Garrett McIntosh will play his 10th career playoff game this Sunday vs. the Rush.
Riggers record:
The Riggers made the post-season 14 years in a row from 2003-2017.
Since its inception in 2001, the Roughnecks have only missed the post-season twice in their 17-year history. The first was during the club's inaugural year in 2003, the second time was in 2017, finishing the season at 8-10
The Riggers hold an all-time post-season record of 17-16.
Champions
The Roughnecks have won the Champion's Cup (Named NLL Cup in 2018) twice, most recently in May of 2009, when they defeated the New York Titans 12-10 at the Scotiabank Saddledome. In 2004, the Roughnecks won their first National Lacrosse League Championship with a 14-11 victory over the visiting Buffalo Bandits.
Top 5 all-time post-season scorers
Dane Dobbie (2009-2018): 100 points, 51g 50a
Jeff Shattler (2006-2016): 85 points, 27g, 58a
Curtis Dickson (2011-2018): 81 points, 48g, 33a
Shawn Evans (2012-2015): 64 points, 26g, 38a
Tracey Kelusky (2003-2010): 60 points, 34g, 26a