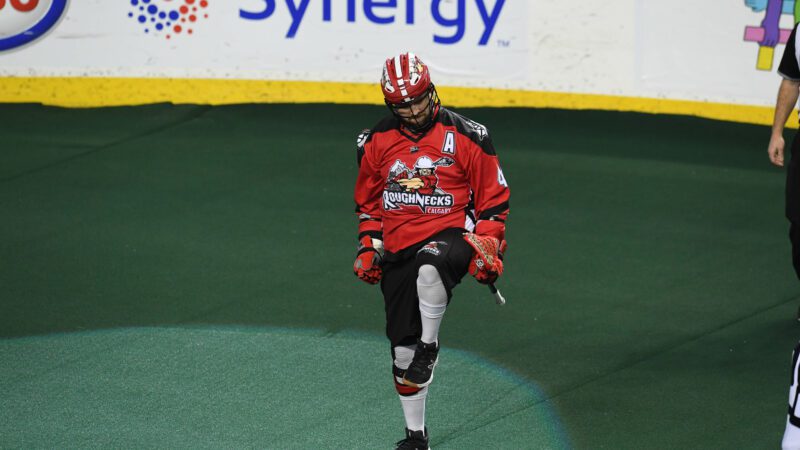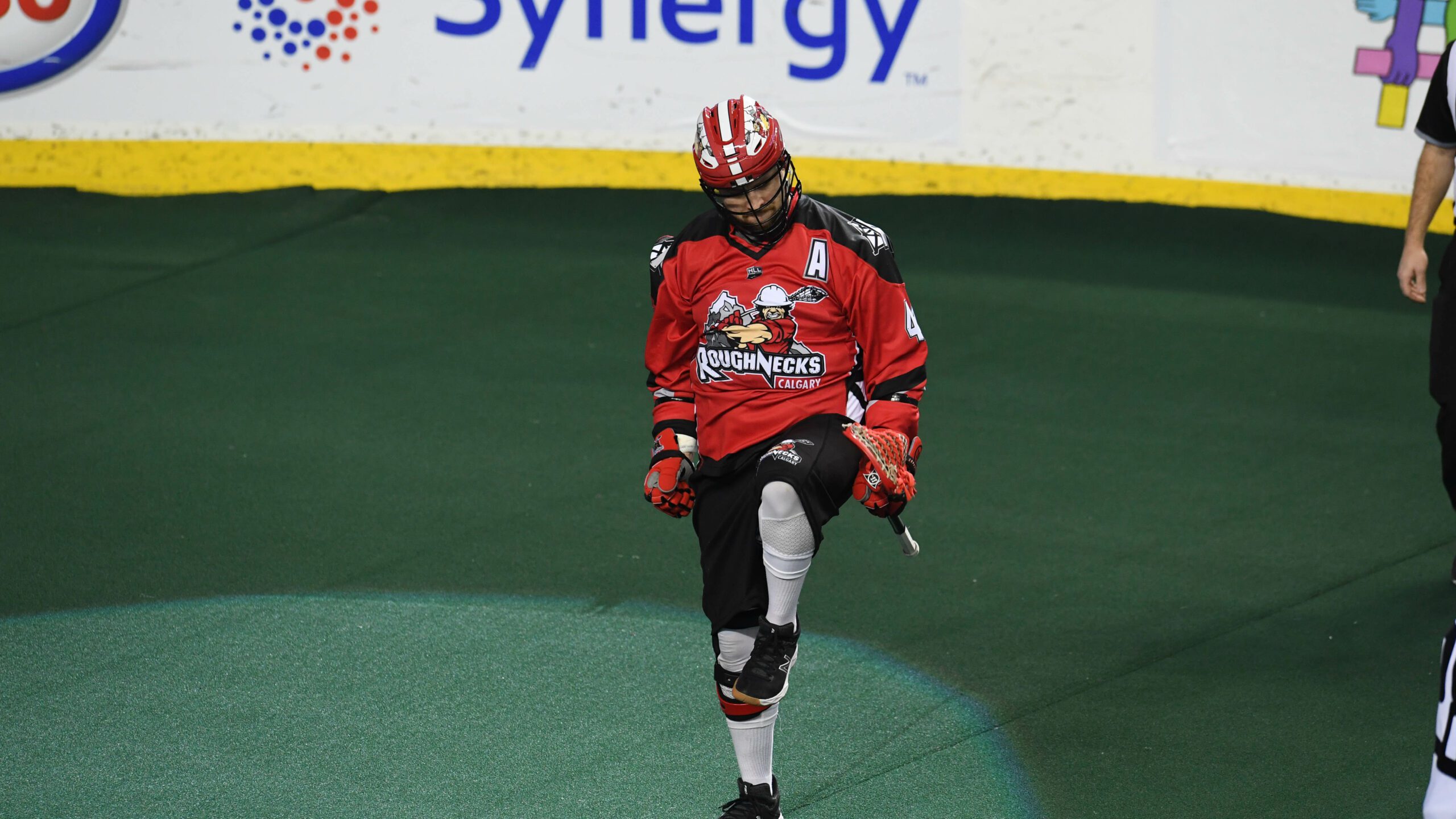 The numbers are impressive.
800 career points.
400 career goals.
Those are just a few of the milestones veteran Roughnecks forward Dane Dobbie has surpassed this season.
But perhaps most impressive is that the 32-year-old also leads the NLL in points, having the best offensive campaign of his 12-year career, sitting at 99 with two games remaining in the regular season.
What's the secret key to his success? Well, there isn't one really.
It's just Dane Dobbie being Dane Dobbie.
"I don't think it's anything different he's doing," said head coach Curt Malawsky. "He's just going about his business and doing what he does.
"This season, he's had the ball in his stick more than he has in the past and we've kind of asked him to step up a little bit more in a floor general role where early in his career he was more of an off-ball guy.
"And he's relished the added responsibility because of who he is. He's such an intelligent, smart lacrosse player and when you tie that in there's no doubt in my mind why he's breaking records and leading the NLL in points."
Some folks may find it unusual for Dobbie to be playing at such a high level at this point in his career.
Malawsky's not one of them. He said that experience is exactly why he's peaking right now.
"The older, the wiser," Malawsky said. "There are young guys coming into the league now that don't really know a lot of his tendencies. He mixes things up, he's not the same old thing every night. He scores in all different types of ways; he gets inside, he scores from the outside, he scores on the backhand – he's very unpredictable.
"He's got a lot of different tools in his belt."
Dobbie can thank well over a decade of reps for those tools – and a few other people, too.
Kicking off his career in 2008, Dobbie had the opportunity to play with a Roughnecks team that boasted offensive standouts such as Josh Sanderson, Tracey Kelusky, Kaleb Toth, Scott Ranger and Malawsky.
"I was able play with him as a rookie in the NLL when I was still playing," Malawsky explained. "He had so much compete, fire and willingness to learn from the older guys – he's that old school guy that spent a lot of time early in his career listening to some really good veteran guys and taking it all in.
"Now he's at the end of the spectrum where he's giving all that information back. And he's retained it all. Tie that in with being a good athlete, with good hands, great patience and being tough as nails, it's no surprise in my mind what he can do."
Plus, there's one other big intangible that makes him the player he is.
"He's not the biggest guy, but he's got the biggest heart," Malawsky said. "He cares so much about his teammates, he cares so much about winning. He plays the game the right way, he plays hard
"Every. Single. Night.
"He's always been that guy that takes it upon himself to make a difference, he wants to be the guy to help the team win more than anything. He wills situations into the Roughnecks' favour and I don't think there are many guys that can do that."
Only the greatest.
"Once he decides to hang them up as a player he's going to be an outstanding lacrosse coach," Malawsky said. "He screams character and intelligence.
"He's a definite Hall-of-Famer. And I've said it many times before; his jersey is going up in the rafters in the 'Dome, and he'll be joining some elite company up there.
"He'll fit right in."