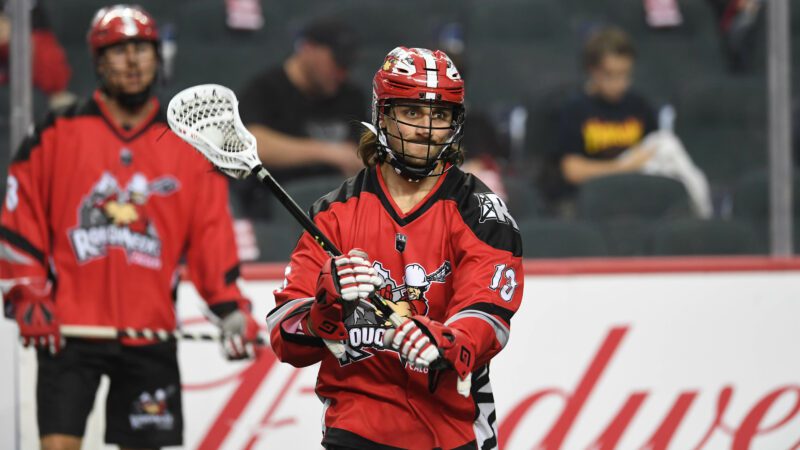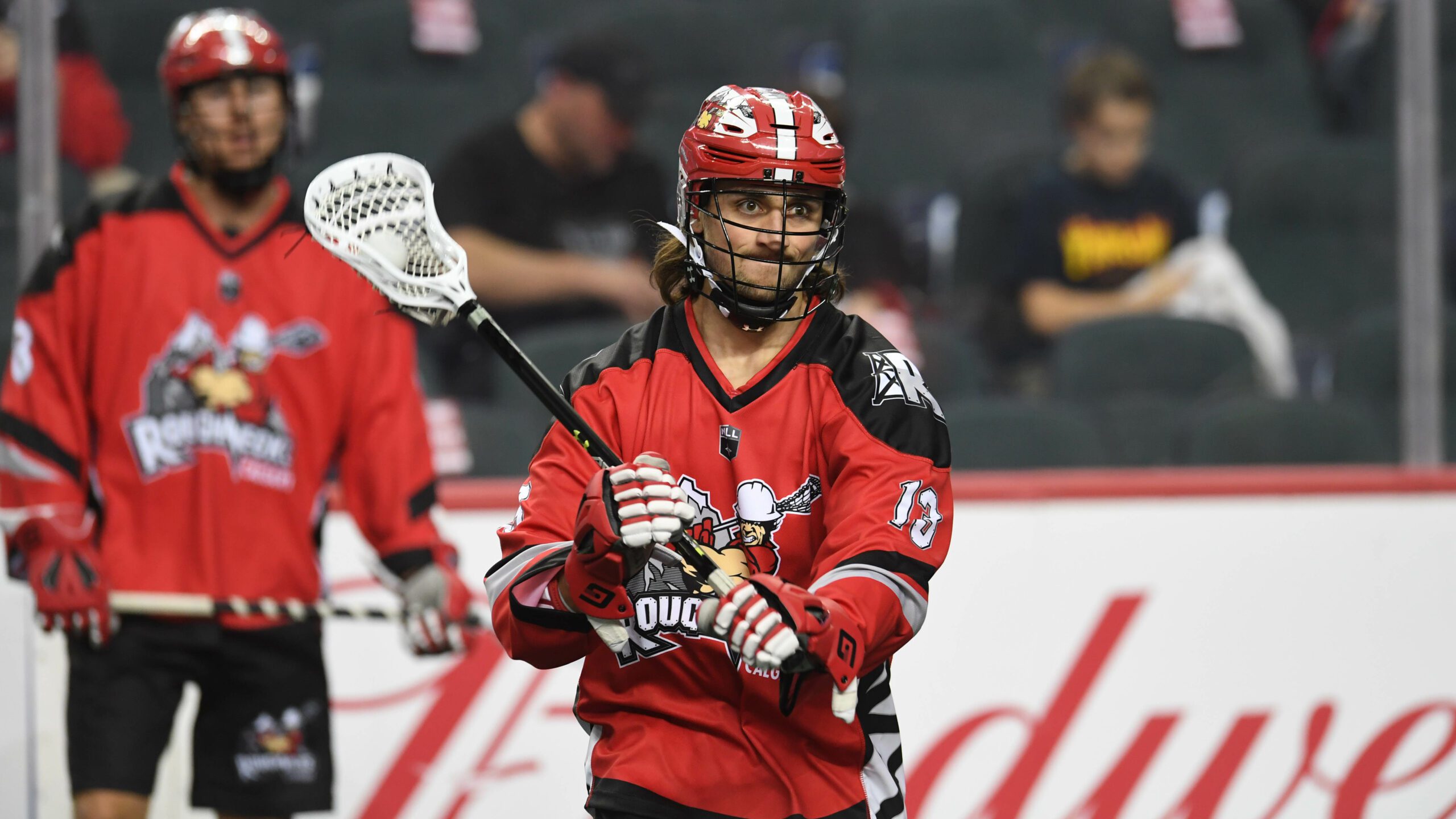 It's the moment that a dream becomes reality.
After years of hard work, rookies Eli Salama, Reece Callies, and Shane Simpson will play their first NLL playoff tilt when the Riggers take on the Seals in the West Division Semifinal in San Diego on May 6.
"Excitement is an understatement," said Callies. "I was always watching playoffs growing up when I was a kid – in the NLL or other teams on TV. To be a part of it now is just a dream come true."
"It's an honour to be in the league, and to be in playoffs your first year is super exciting," Salama added. "I'm really lucky to be with the Calgary Roughnecks. First and foremost, we have such a great culture and team here. And to make the post-season as a rookie, I'm very fortunate to be in this position."
All three defenders have put together impressive campaigns to this point.
Simpson tallied three goals and seven assists, scooped 39 loose-balls, and caused five turnovers in 10 games.
Salama notched a goal and four helpers, scooped 67 loosies and caused 16 turnovers in 16 tilts.
And the big 6-foot-7 Callies managed two goals and five points, scooping 33 loose-balls and causing six turnovers in 14 outings.
Their performances played a big part in the team securing a playoff berth.
"I've been back and forth from playing O and D," Simpson explained. "I'm just going to continue to do whatever the team needs me to do to win."
That was a common refrain among the trio.
"I'm just going to do any part I can to help the team wherever I'm needed," Callies explained.
"We want to continue to strive like we have been, get better every single game. I think that's something we've really prided ourselves on … We've always found some way to get better as a team."
It may be their first NLL post-season, but it should come as no surprise that the three athletes have already experienced their fair share of playoff lacrosse, whether that be in the NCAA, or Junior A.
"The NCAA experience I have will definitely help me through the NLL playoffs," Simpson said.
"Because now I know no matter where you finish, the playoffs are a new season entirely. All you have to do is string together a few wins at the right time to be successful … You just have to believe in the group around you, and go to work."
They are prepared, however, for the intensity to ramp up.
"It's going to be more intense," said Salama. "It's the pros, it's not junior anymore. Everybody here is the best in the world at what they do – that's why they're here – the intensity level will be much higher."