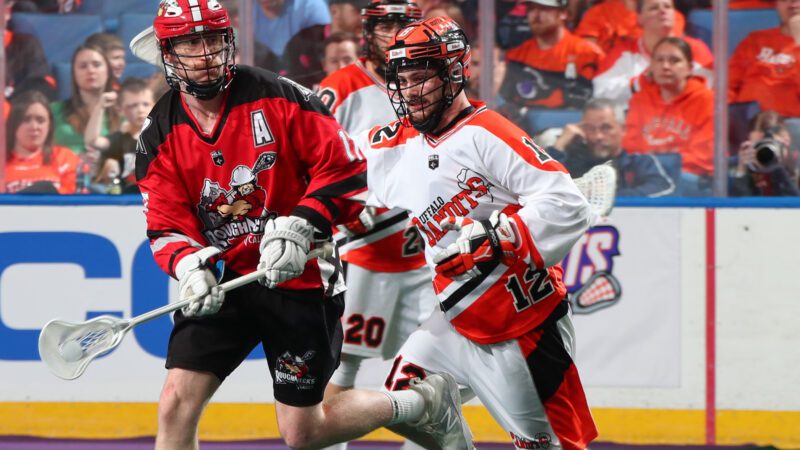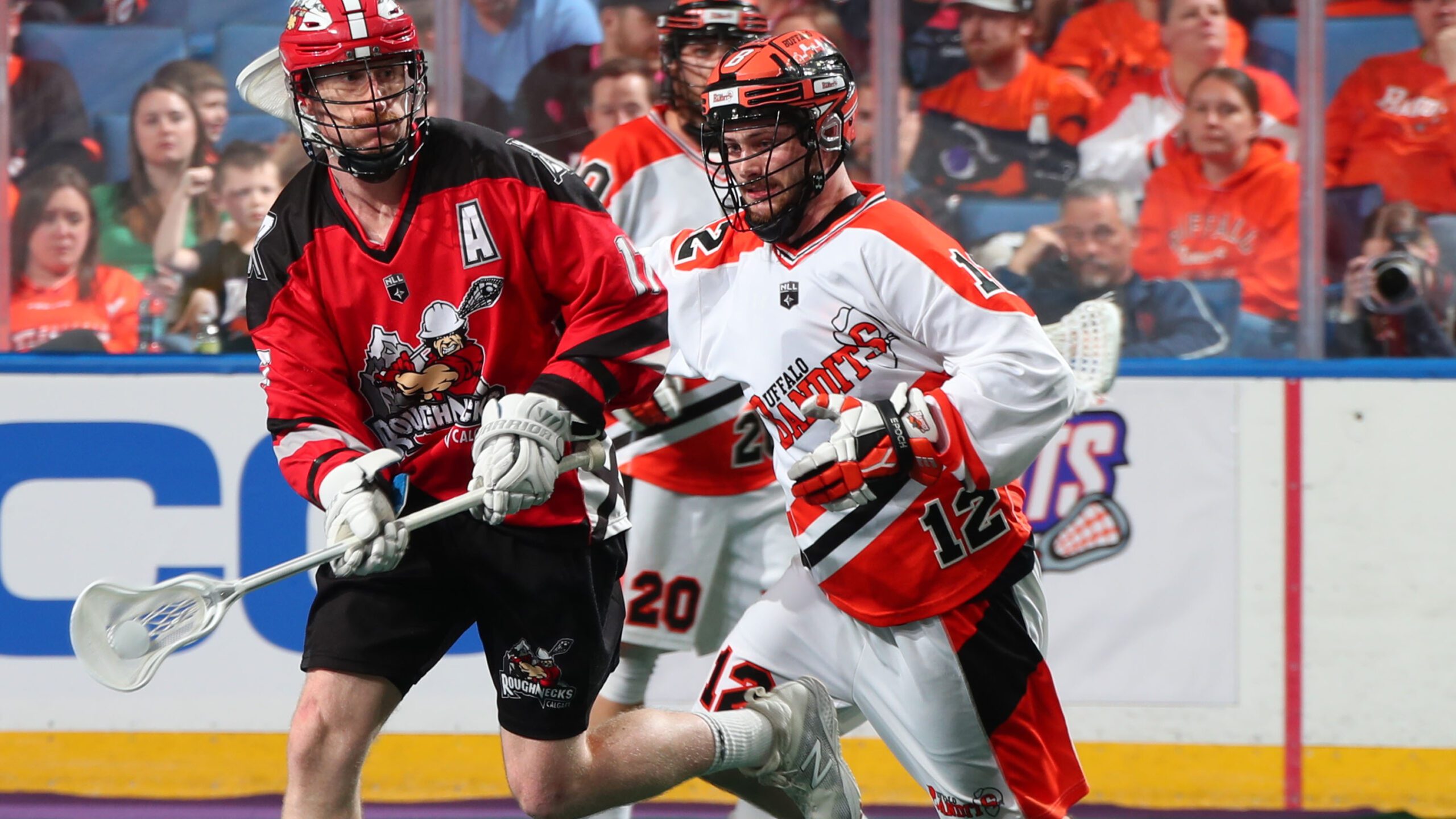 A chance to hoist the NLL Cup.
Keyword – chance.
Following a 10-7 win over the Buffalo Bandits at the KeyBank Center last Saturday, the Roughnecks are one win away from capturing the 2019 NLL title at home, hosting Game 2 of the best-of-three series at the Scotiabank Saddledome Saturday.
Game 1 was a defensive gem, with the Riggers and Bandits knotted at two at the half. An offensive push in the second half – led by Dane Dobbie with a six-point effort – led the Roughnecks to victory.
Christian Del Bianco stood tall between the Calgary pipes stopping 48 of the 55 shots on goal while Matt Vinc made 34 saves for Buffalo.
If necessary, Game 3 will be back at the KeyBank Center on Friday, May 31.
RECORD SETTERS:
After three games, Del Bianco's .863 save percentage during the 2019 NLL Finals is the best by a goalie in playoff history. (Minimum of three games played.)
Who set the previous best post-season save percentage? Tyler Richards with .854 in 2011. Eight years later, Richards now backs up Del Bianco.
Del Bianco's efforts, allowing only two goals in the first 30 minutes of Game 1, also helped set a new record for fewest goals scored in a first half during a championship game with four.
NEW YORK, NEW YORK:
In 18 seasons, the Roughnecks franchise has battled for the NLL title once every five years – and only against teams from New York.
The first was a 14-11 victory over the Buffalo Bandits in 2004 at the 'Dome. This was followed by a 12-10 victory over the New York Titans in 2009, also at home.
In 2014, the Roughnecks fell 3-2 to the Rochester Knighthawks during a deciding 10-minute mini-game at the Blue Cross Arena after losing Game 2 16-10 the same night.
And now, the Roughnecks take on the Bandits once again for the 2019 Title.
FIRST TIME FOR EVERYTHING:
Last weekend, during Game 1 in Buffalo, both captain Dan MacRae and Dan Taylor recorded their first career post-season goals.
On May 10, Tyler Pace and rookie Reece Callies scored their first playoff goals while Pace added his first post-season assist in the Roughnecks' West Final win against the Colorado Mammoth.
Prior to that, on May 6, rookies Shane Simpson and Reece Callies recorded their first NLL playoff points with an assist each in the Riggers' West Semifinal victory over the San Diego Seals.
FUN FACT:
The Championship has been decided by a series, instead of a do-or-die game, six times in league history.
The victor of Game 1 has gone on to win the title in five of those series.
The only Game 1 winner who did not finish with a trophy was the 2014 Calgary Roughnecks – who fell to the Knighthawks on the road.