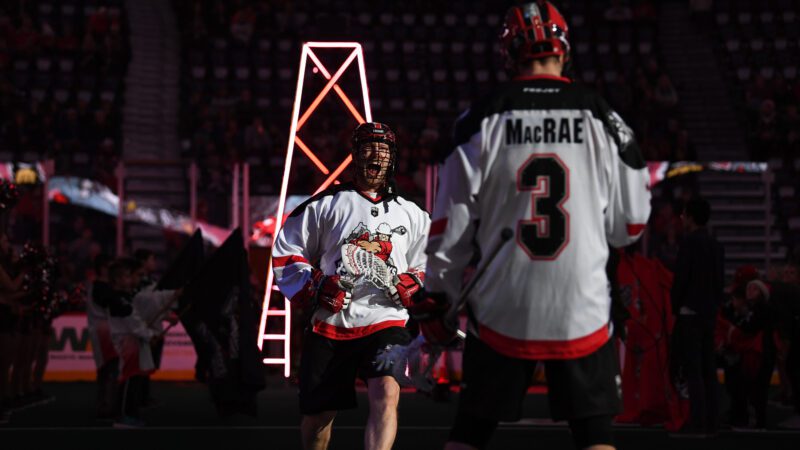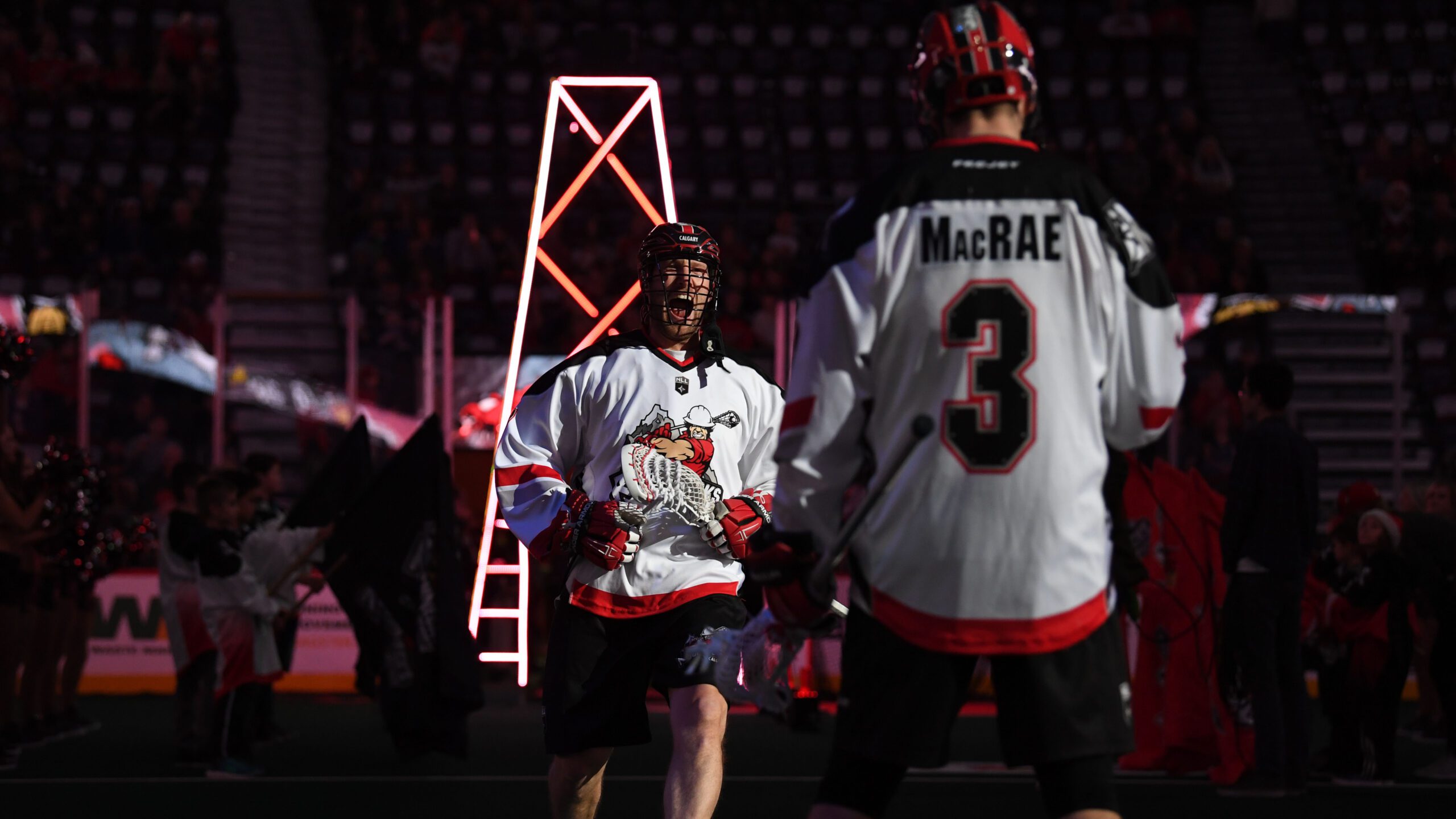 Big, fast, physical and talented.
That, in a nutshell, describes the Roughnecks transition and defensive game for the upcoming season, a unit bolstered by the addition of three heralded draft picks.
Youngsters Eli Salama, Reece Callies and Shane Simpson are set to make their NLL debut this Saturday when the Roughnecks open their season at home against the Vancouver Warriors.
"This year we drafted big, strong, athletic defenders," said head coach Curt Malawsky. "We want to mix them in with some of our stay-at-home guys to try and create some opportunities out of the backend.
"I want them to push the ball. But I'm a big possession guy, so it's important that they know where and when. I trust all of the guys back there to make the right decision.
"We want to create, and the guys have got the green-light to do so."
The trio will join captain Dan MacRae, Greg Harnett, Tyler Burton, Tyson Bell, Chad Cummings, Zach Currier, Mitch Wilde, Anthony Kalinich and Mike Carnegie on the backend.
"I've really seen our veteran guys step up and show them the system," Malawsky said. "Our veteran guys have high lacrosse IQ's and they know our system really well, so it's like having extra coaches on the bench. Our veteran guys are passing down the lessons that need to be taught to the young guys."
As always, the Roughnecks will also look for some offensive contributions, as well, from the guys playing out the back door.
"In a one-goal-game league, any time you can get two-or-three in transition on the score sheet it's only going help you," Malawsky said.
The coach also plans to utilize his group's speed and physicality to dictate play.
"We have other schemes that we're going to put into place that won't just be quantified on the score sheet," he explained. "There are other things they're going to do to give our club a good opportunity to tax their O guys or press some of their D guys. We'll be looking to really expand on our transition's athleticism."
Given the shortened training camp, there will be tweaks on the fly made with personnel.
"We're moving guys into different positions and giving them an opportunity to show us what they've got so that will be part of the beginning of the season," he said. "We'll be shifting guys around in their short-man positions and trying to get a good continuity on who plays well with whom. It was a short training camp, so we may still have some maneuvering to do on the backend."
There's also a starting-quality defender waiting in the wings on the Roughnecks practice roster, too.
And the bench boss couldn't be happier to have him back.
"What a lot of people in the NLL don't know about Bob Snider is it doesn't matter if he's on the roster or on practice roster – he's going to give everything he's got at practice just to make his teammates better," Malawsky said.
"He dictates the work ethic in our practices and it's contagious – they're high-tempo and very competitive and that has a lot to with Bob. I can't say enough good things about him; we don't take him for granted. He is the ultimate professional, how he carries himself at practice, on the floor, off the floor, and in the community.
"He always exemplifies the Roughnecks emblem, and everything it represents. I'm extremely proud of him."
Coming off a stellar campaign last season, Christian Del Bianco will get the start in net for the Roughnecks as the team's last line of defence.
"From a coaching staff and from an organizational standpoint, we don't worry about Christian Del Bianco," Malawsky said. "He's so headstrong, if has a bad night we don't stress over it. He just does his thing, he's just going to go out there and do his job.
"When the game's on the line, he makes that stop and gives us an opportunity to win – that's all we can ask."
Backing up Del Bianco is 11-year NLL veteran Tyler Richards.
"Tyler Richards has won a championship in the NLL," Malawsky said. "He's become a really good mentor for Delbs, they have a very good relationship on-and-off the floor.
"We played Delbs for the full 60 minutes in pre-season and Tyler didn't bat an eyelash at it. He's like 'you know what, the kid has to get ready. Whenever you call upon me coach I'm ready to go.' To have a guy like that being in backup role, a mentorship role, or a whatever-the-team-needs-from-him role is really nice."