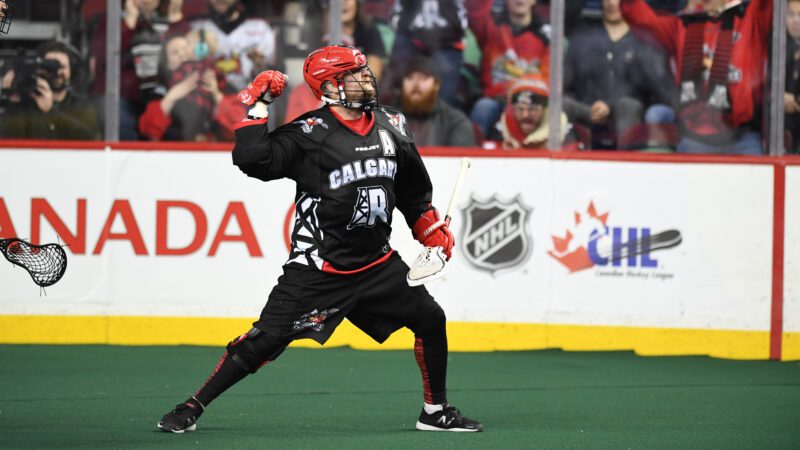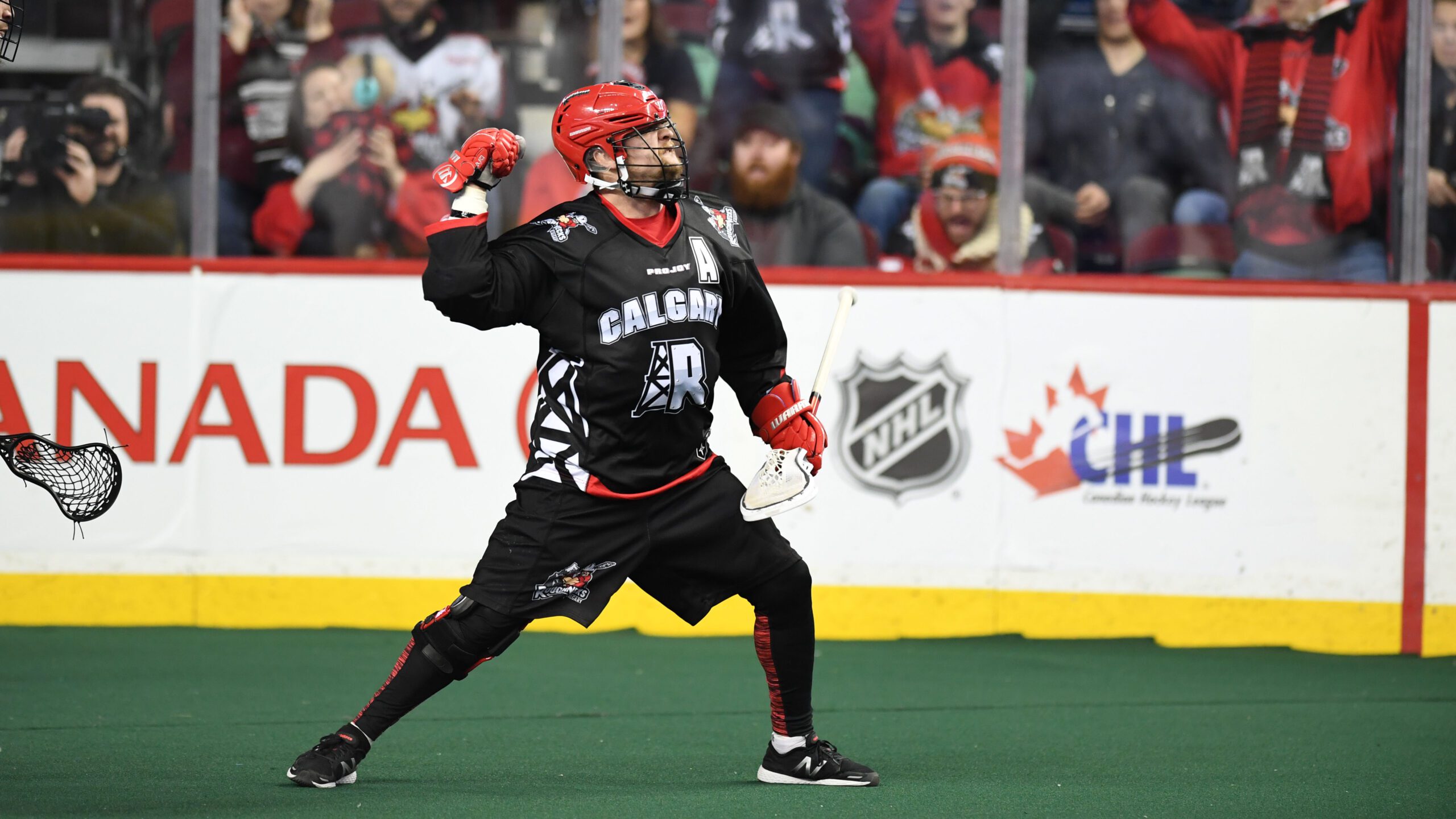 They were brought in for their offensive acumen.
And Roughnecks head coach Curt Malawsky wants to see Rhys Duch, Jesse King and hometown boy Dan Taylor show their stuff every time they step on the carpet at the Scotiabank Saddledome.
"King, Taylor, and Duch are huge pieces that we're bringing in and we're excited to see them gel with existing guys we've got," said Malawsky. "The big thing for those guys is for them to do what they do within the systems – our systems are designed to not take any creativity away from them.
"King is a great floor general, Duch passes the ball really well, and with Taylor and his size it creates space for some other guys. I think we've got a great compliment to our existing guys on offence."
The trio is expected to join Riley Loewen, Dane Dobbie, Chris Boushy, and Tyler Pace up front for the Roughnecks home-opener Saturday night against the Vancouver Warriors.
For Pace, it's his first time playing straight offence in the NLL after spending his rookie year in a transition/defence role.
"He was drafted in a transition role just because we had Tyler Digby up there last year," Malawsky said. "But Pace is a natural offensive player, he's got a great compete level, he's athletic, and he can play both ends of the floor – he can play anywhere for us.
"The way our roster dictates right now he's playing up front, and he's in his natural spot. What we really like about him is he plays a very responsible game, not only going to the net from an offensive side of things, but making sure he checks all of the boxes. If he has to go back there and play defence he's also more than adequate to do that. Tyler is a valuable asset to our club."
Fans can expect another fresh face amongst the forwards in Chris Boushy. The 21-year-old from Oakville, Ont., is coming off a heckuva Junior-A season with the Burlington Chiefs, where he recorded 84 points (36g, 48a) in 18 games.
Boushy was picked up just before rosters were finalized, shortly after his release from the Buffalo Bandits.
"He's had glowing reviews," Malawsky said. "When we found out he was released – the only reason was because he wasn't able to make practices on Tuesday nights coming down from Kingston. He had four goals in the game-and-a-half he played in their exhibition series in Buffalo for their training camp.
"He was more than happy to come in and prove himself, which we really liked as a coaching staff and from a management standpoint. He's not worried where the future is going to lead, he's just playing in the moment and that's something we're really preaching. He's athletic, he's got good size, he's got a great touch around the net, and a high lacrosse IQ so we'll get him up to speed quick."
Two other rookie forwards have also been added to the practice roster this season.
"Sean Tyrrell has the NLL feet," Malawsky said of the Calgary native. "He's got great change of direction and he reminds me of Kyle Buchanan and Kyle Jackson when it comes to athleticism – he just needs some more time in. He earned himself a practice roster spot on his athletics and his lacrosse IQ."
And Carter Dickson notched two goals in the Roughnecks' pre-season game against the Rush in Saskatoon.
"Carter Dickson is lefty that has got some size, he shoots the ball well," said Malawsky. "He drives hard to the net, he shoots the ball well in traffic, and he moves bodies because he's strong. He's going to get an opportunity to develop with us in our system. We wanted to see him develop under the tutelage of Dane Dobbie, Riley Loewen and our veterans.
"The future is bright for him, and we're excited to see him develop."
But, regardless of the big names, new names, or those the fans already know – one thing hasn't changed offensively.
"We've always played offence by committee," Malawsky said. "We're going to continue to do that. We never put any pressure on one-or-two guys. Everyone's an important piece to the puzzle to our offensive scheme, it's a team effort."