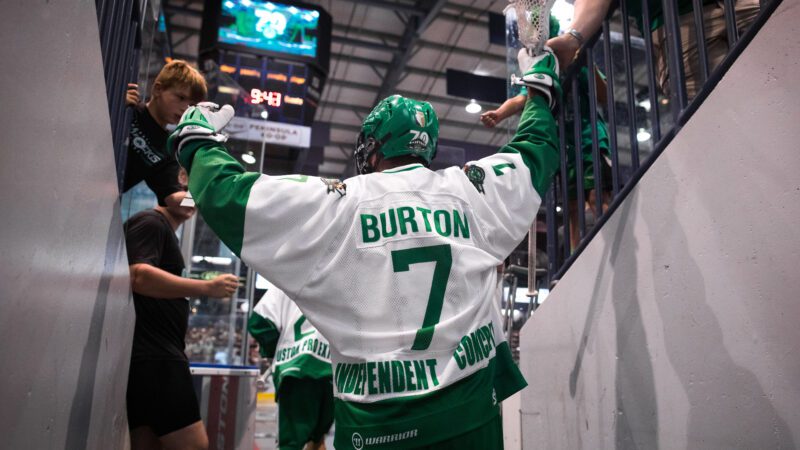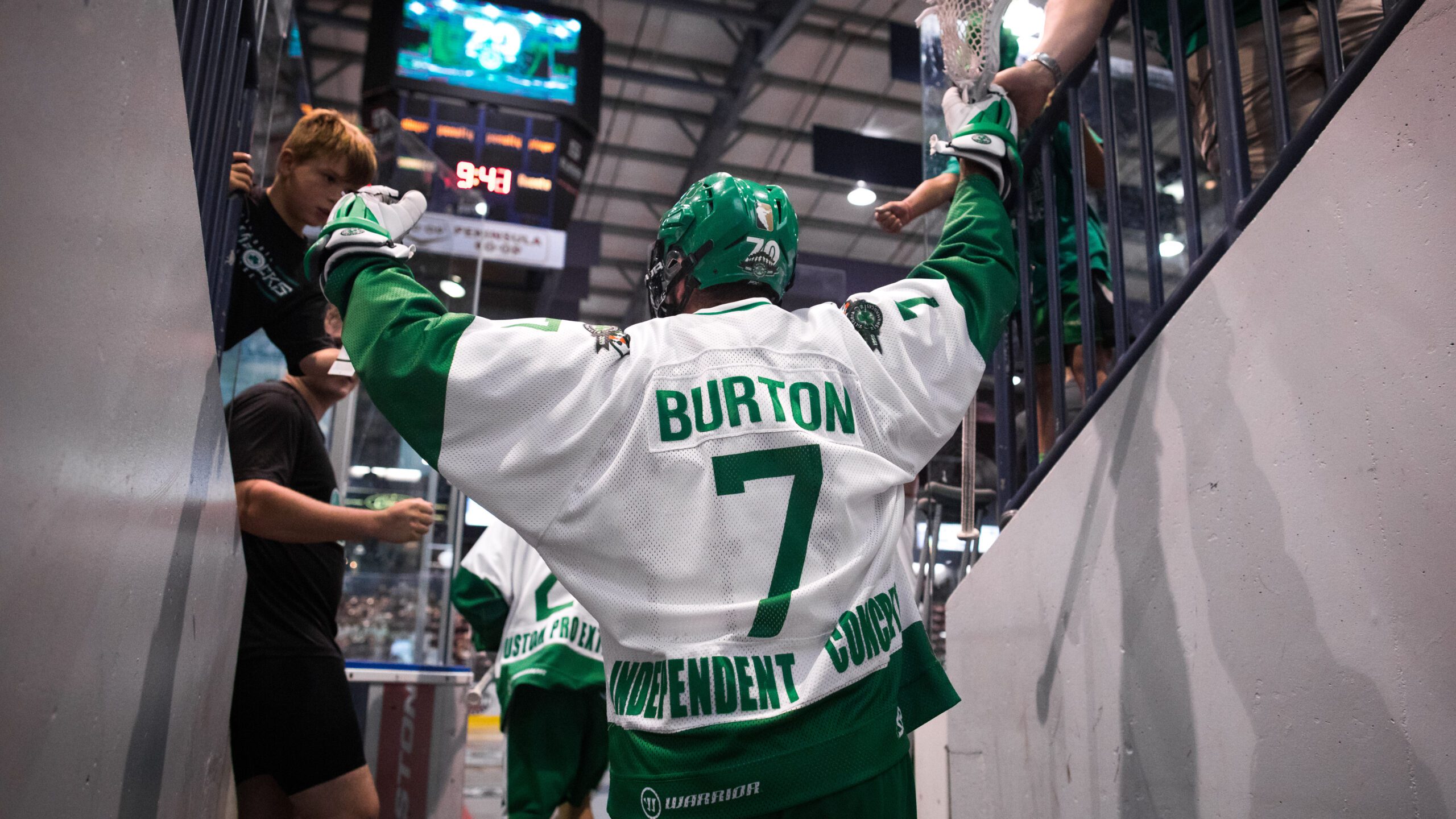 (Photo courtesy: Jay Wallace)
It was a battle until the end.
But the Peterborough Lakers were the ultimate winners, edging the Victoria Shamrocks 9-8 in Game 3 of the Mann Cup Finals Monday night.
Following a back-and-forth game, Kyle Buchanan would score the game-winner with just 48 seconds remaining in regulation.
The Lakers now take a 2-1 series lead in the best-of-seven.
Zach Currier posted two assists for the visitors in the win.
For the men in green, Tyler Pace recorded two goals and two helpers, while Tyler Burton went 6-for-16 on the faceoff.
Game 4 goes tonight at 8 p.m. MT.
To watch your Riggers in the Mann Cup click here.