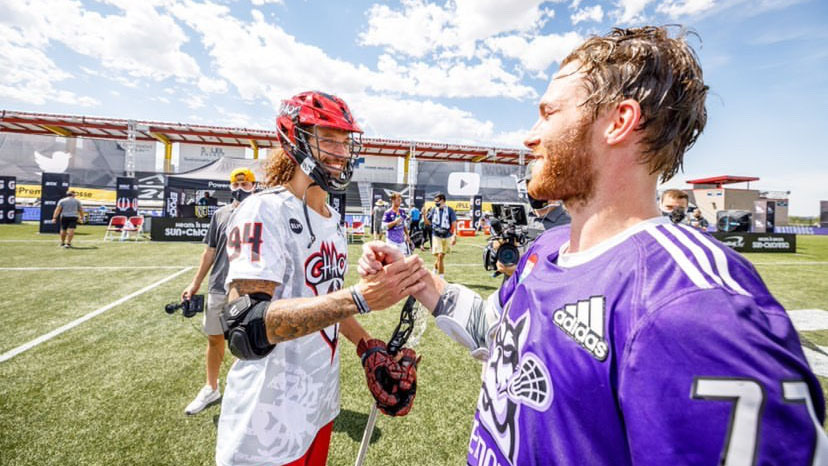 Five Roughnecks are in, but who will make it out.
The Premier Lacrosse League Championship Series elimination rounds begin today, and the first matchup sees four Riggers going head-to-head.
Starting at 3:30 p.m. MT, Jesse King and Eli Salama's Chrome will face-off against Curtis Dickson and Tyson Bell's Chaos in a single-game elimination battle.
The two squads last met Saturday, with the Chrome coming out on top with a 13-9 victory. King notched a goal for the winning side, while Salama caused one turnover and scooped three ground balls.
Dickson led the way for the Chaos in that tilt, tallying three goals and one helper. Bell scooped one ground ball in his defensive effort.
Elsewhere in the league, Zach Currier's Waterdogs will battle with the Redwoods at 6 p.m. MT for a spot in the semifinal round. Currier returned to play Friday after sitting one game for Head Injury Protocol. He caused two turnovers and recorded six ground balls in a 13-12 loss to the Chrome.
Currier was back in action Saturday against the Chaos, scoring three goals in the Waterdogs' first PLL victory – edging the Chaos 13-9.
To watch all elimination round games click here.