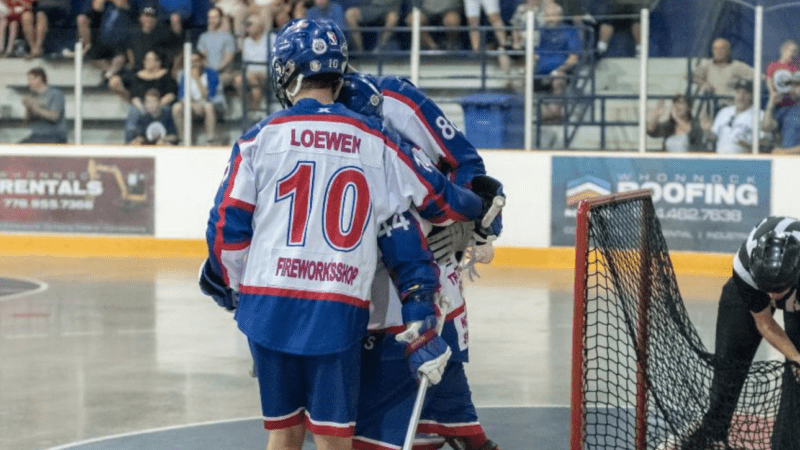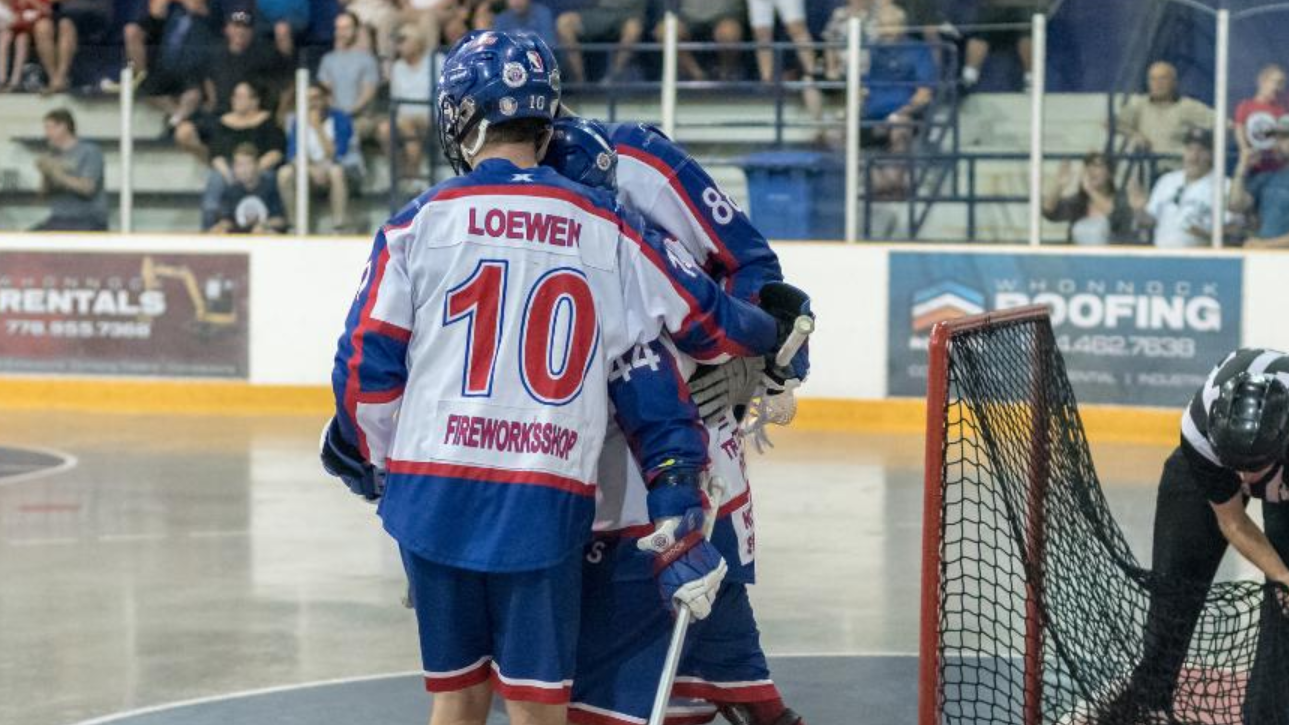 Things are heating up on the West coast.
After the first two games of the best-of-seven WLA final series, the Victoria Shamrocks and Maple Ridge Burrards are tied 1-1.
The winner advances to the Mann Cup senior-A national championship against the winner of Ontario's Major Series Lacrosse.
The Burrards feature Roughnecks Dane Dobbie, Curtis Dickson, Dan Taylor, Riley Loewen, Christian Del Bianco, Reece Callies and Riggers assistant coach and Burrards head coach Rob Williams.
On the other side of the floor for the Shamrocks, there's Roughnecks Jesse King, Tyler Pace, Tyler Burton, Greg Harnett, and Rhys Duch (who has been out of the lineup with a lower-body injury the majority of the campaign).
Game 1 was an overtime thriller at the Q Centre in Victoria Friday night, with the Shamrocks coming out on top 7-6 following a goal from Connor Robinson 4:31 into extra time. King notched three assists for the Shamrocks in the tilt, and Burton went 11-for-16 on the dot.
For the Burrards, Dobbie managed a goal and one helper in Game 1, while Dickson and Loewen both recorded assists. Reece Callies was 5-for-16 in faceoffs.
Maple Ridge bounced back, pulling out a 10-7 victory in Game 2 Sunday night at the Cam Neely Arena.
Dickson was a big contributor to the win, with two goals and two assists, while Dobbie managed two goals and one helper. Taylor, a Calgary native, recorded four assists.
It was a valiant effort by the Riggers in green in Game 2 as well: King notched two goals and four points, while Pace tallied a goal and an assist, and Burton went 15-for-20 on the faceoff.
Game 3 goes Tuesday night in Victoria.
To watch WLA playoffs, click here.
Out East in the MSL final, the Six Nations Chiefs (home to Tyson Bell) and the Peterborough Lakers (home to Zach Currier) are duking it out for their spot in the 2019 Mann Cup.
The Chiefs lead the series 1-0 after a 12-10 victory Sunday night at the Evinrude Centre in Peterborough. Bell would tally a goal for Six Nations in the win, while Currier recorded an assist for the Lakers.
Game 2 goes Tuesday at the ILA.
To watch MSL playoffs, click here.
Stay tuned to CalgaryRoughnecks.com for updates on your Riggers throughout the road to the Mann Cup!