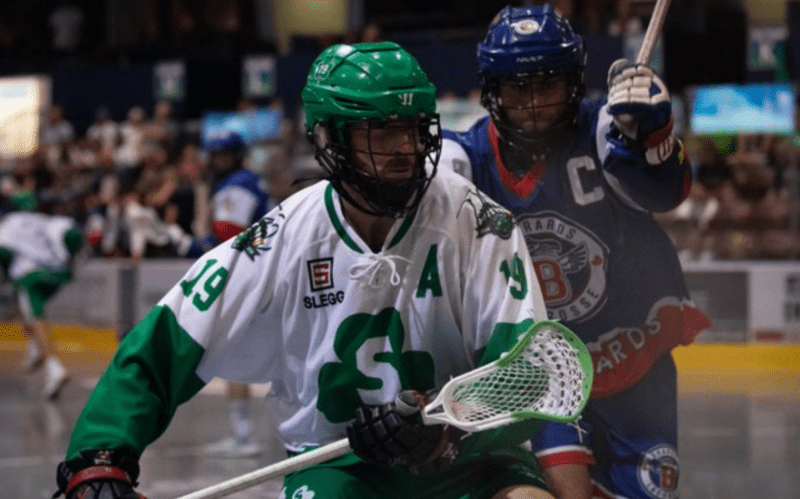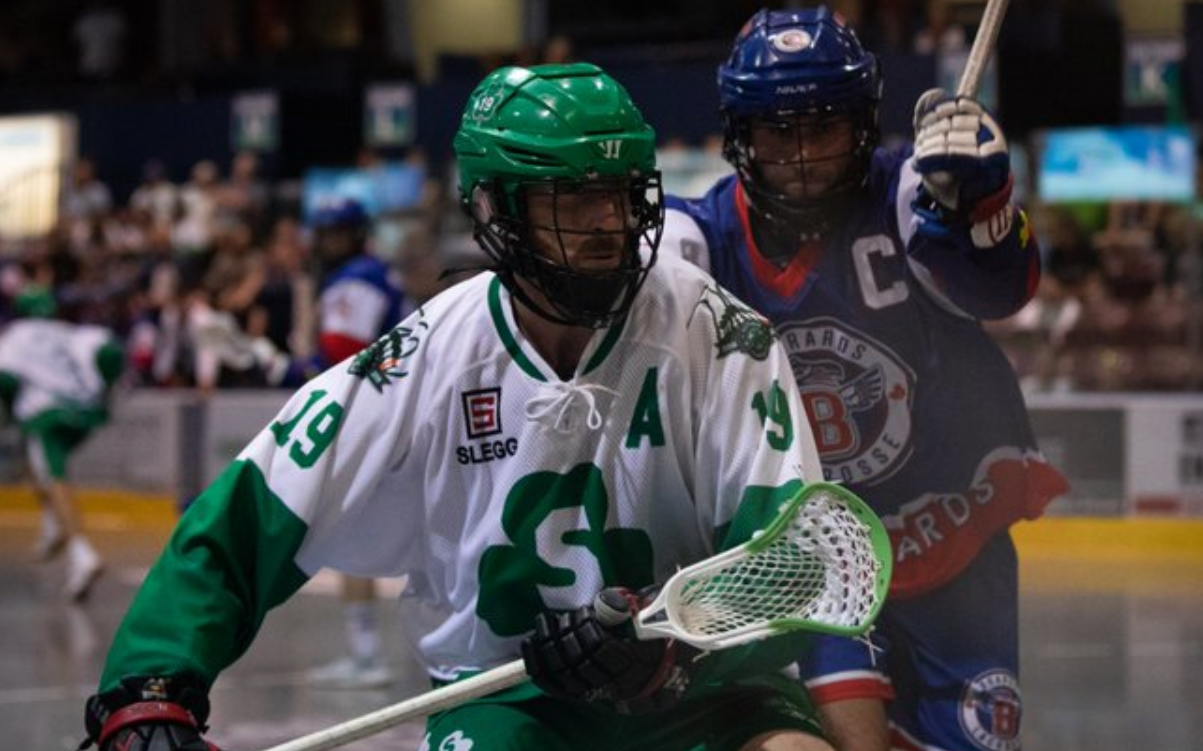 Jesse King put on a clinic Tuesday night.
In the process, he led his Victoria Shamrocks to a 2-1 series lead in B.C.'s senior A Western Lacrosse Association final against the Maple Ridge Burrards.
The Roughnecks southpaw scored five goals and added six helpers, as the Shamrocks had a seven-goal third-period comeback in a 17-14 Game 3 victory at the Q Centre on Vancouver Island.
Two of King's tallies came during that late run.
The Shamrocks and Burrards, of course, feature the majority of the Roughnecks roster when it comes to summer ball.
Maple Ridge has Dane Dobbie, Curtis Dickson, Dan Taylor, Riley Loewen, Christian Del Bianco, Reece Callies and Riggers assistant coach and Burrards head coach Rob Williams.
In addition to King, the Shamrocks are home to Tyler Pace, Tyler Burton, Greg Harnett, and Rhys Duch (who has been out of the lineup with a lower-body injury the majority of the campaign).
On Tuesday, Pace contributed two goals and three points and Burton went 18-for-32 on the faceoff, scoring a goal and one helper on the way.
Dickson scored twice and recorded four assists in the losing cause, Dobbie wasn't far behind with four goals, while Taylor notched a goal and four points. Callies went 14-for-31 on the faceoff, and backup netminder Del Bianco saw 3:36 of game action, stopping all of the shots he faced.
Game 4 of the WLA finals goes Friday at the Cam Neely Arena. To watch the WLA playoffs click here.
The winner of the WLA final will face the winner of Ontario's Major Series Lacrosse.
In action out East on Tuesday, Tyson Bell's Six Nations Chiefs defeated Zach Currier's Peterborough Lakers 12-10 to take a 2-0 lead in the best-of-seven MSL Finals.
Bell recorded an assist in the victory, while Currier had a quiet night picking up no points in the match.
Game 3 of the MSL Finals goes Thursday in Peterborough. To watch the MSL playoffs click here.