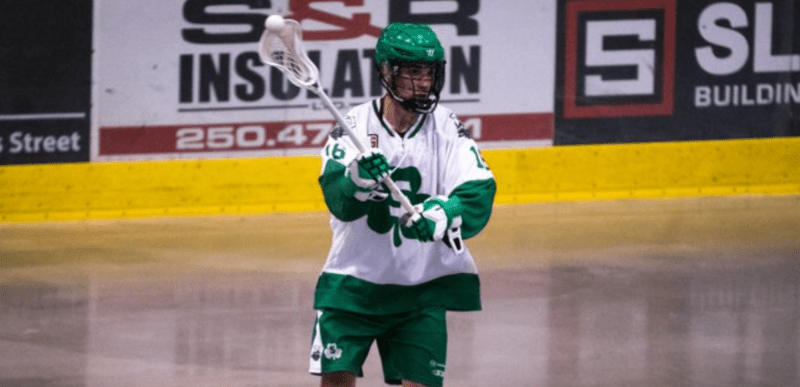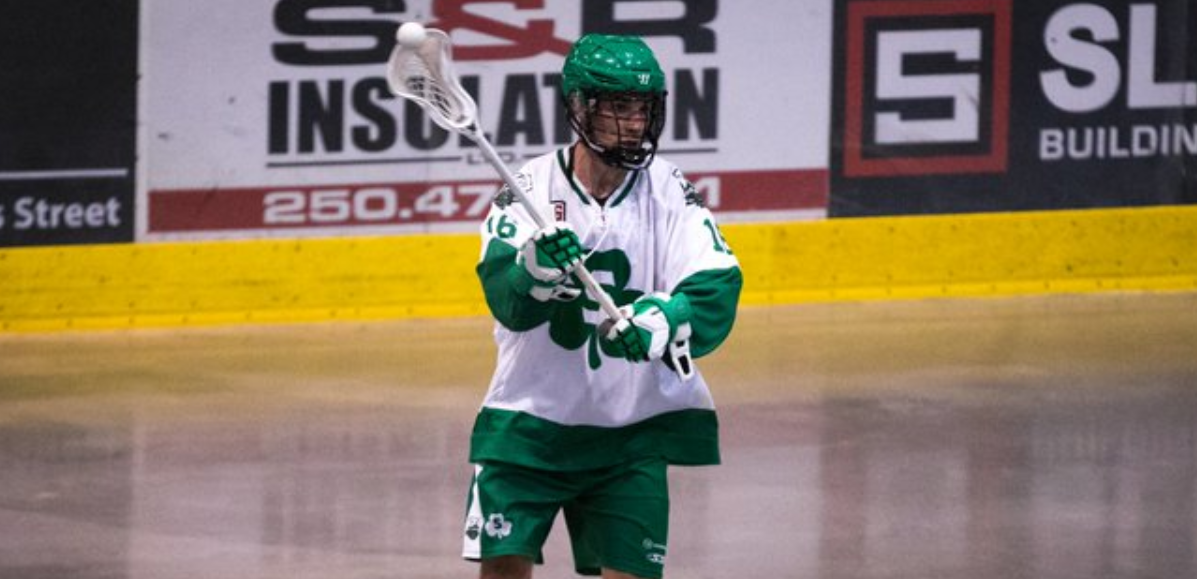 Who doesn't love an overtime thriller?
Tyler Pace was the hero Friday night, with four goals, five points – two scores in extra time, including an unassisted game winner from long-distance – to propel the Victoria Shamrocks over the Maple Ridge Burrards 12-11 at the Cam Neely Arena.
OH. MY. GOODNESS 😬👀

Game 4 Final Score (OT):@WLAShamrocks 12 ☘@Burrardslax 11 💙

Victoria leads the series 3-1. Game 5 is Sunday night in Victoria starting at 6:00 PM! pic.twitter.com/dvQcbzJdus

— Western Lacrosse Asc (@WLALacrosse) August 24, 2019
The Shamrocks now take a 3-1 series lead in B.C.'s Western Lacrosse Association final against the Burrards. The winner of the best of seven will advance to Canada's senior A box championship, the Mann Cup.
The Shamrocks and Burrards are home to nearly the full Roughnecks' roster:
Dane Dobbie, Curtis Dickson, Dan Taylor, Riley Loewen, Christian Del Bianco, Reece Callies all play for the Burrards, while Riggers assistant coach Rob Williams is their head coach.
In addition to Pace, the Shamrocks are home to Jesse King, Tyler Burton, Greg Harnett, and Rhys Duch (who has been out of the lineup with a lower-body injury the majority of the campaign).
King also had a heckuva performance in Game 4, which has been the case throughout the finals, with two goals and three helpers, while Tyler Burton went 18-for-26 on the faceoff dot and tallied an assist.
On the other side, NLL MVP Dobbie scored five goals in the loss on top of an assist, while Dickson notched four assists, and Taylor recorded one goal.
It'll be do-or-die for the Burrards this Sunday as they head into enemy territory for Game 5 at the Q Centre in Victoria.
To watch the WLA Finals, click here.
In the Eastern senior A circuit, Zach Currier's Peterborough Lakers and Tyson Bell's Six Nations Chiefs are battling for the Major Series Lacrosse Championship, and a ticket to the Mann Cup.
Following two-straight victories over the past few days, Peterborough has now tied that series at two games apiece.
On Thursday the Lakers got their first W of the MSL Finals, edging the Chiefs 9-8 at the Evinrude Centre.
Bell recorded a goal in the losing side's effort.
On Friday, it was the Laker Show as they defeated the Chiefs 15-9. Currier recorded a goal in the victory.
Game 5 goes Tuesday night at the Evinrude Centre. To watch the MSL Finals click here.