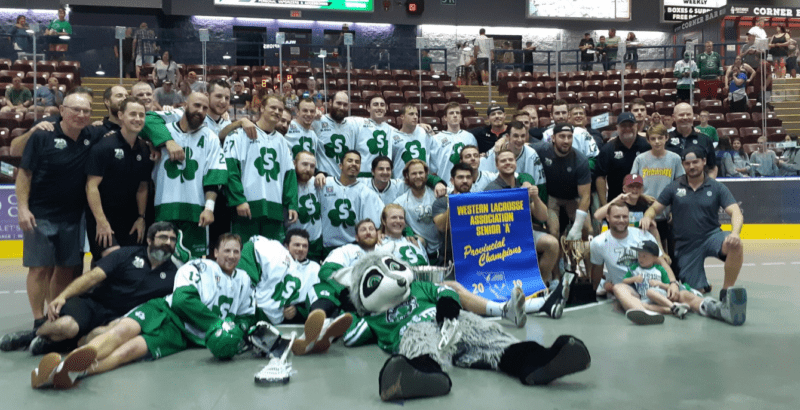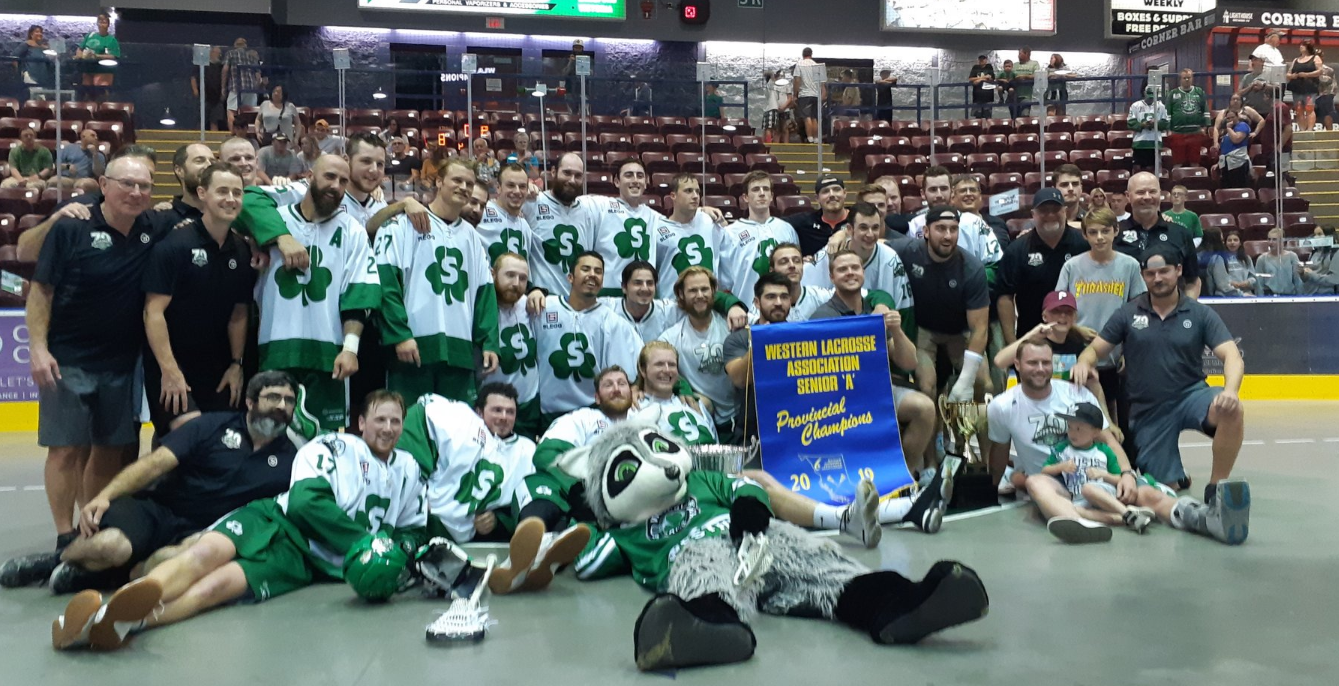 The Victoria Shamrocks are the 2019 Western Lacrosse Association Champions.
It's a huge accomplishment, but it's just another box ticked on route to their ultimate goal: The 2019 Mann Cup.
Riggers Jesse King, Tyler Pace, Greg Harnett, and Tyler Burton will now battle it out for Canada's senior A title following a 9-8 OT nail-biter victory over the Maple Ridge Burrards Sunday night at the Q Center in Victoria.
Graeme Hossack's lone extra-time score would be enough for Victoria to win the best-of-seven series 4-1.
Pace was the sole Roughneck scorer on the winning side, tallying two goals. Burton went 9-for-20 on the faceoff, while King and Harnett did not see any floor time.
And despite the loss, it was still a valiant effort for the Burrards, who are home to Dane Dobbie, Curtis Dickson, Dan Taylor, Riley Loewen, Christian Del Bianco, Reece Callies and Riggers assistant coach and Burrards head coach Rob Williams.
Taylor earned second star of the game with a two-goal, four-point outing. Dobbie wasn't far behind with two goals and one assist, Superman notched a goal and two points while Loewen recorded one helper. Callies went 11-for-20 on faceoffs, his best performance on the dot in the series.
Del Bianco played the entire tilt for the Burrards, making 36 saves on 45 shots.
The Shamrocks are now awaiting the champion of Ontario's Major Series Lacrosse finals, which are underway in Ontario.
Tyson Bell's Six Nations Chiefs and Zach Currier's Peterborough Lakers are currently tied at two wins each in the best-of-seven MSL Finals series, Game 5 goes Tuesday night.
To watch those games, click here.
Stay tuned to CalgaryRoughnecks.com for updates on your Riggers throughout the road to the Mann Cup!