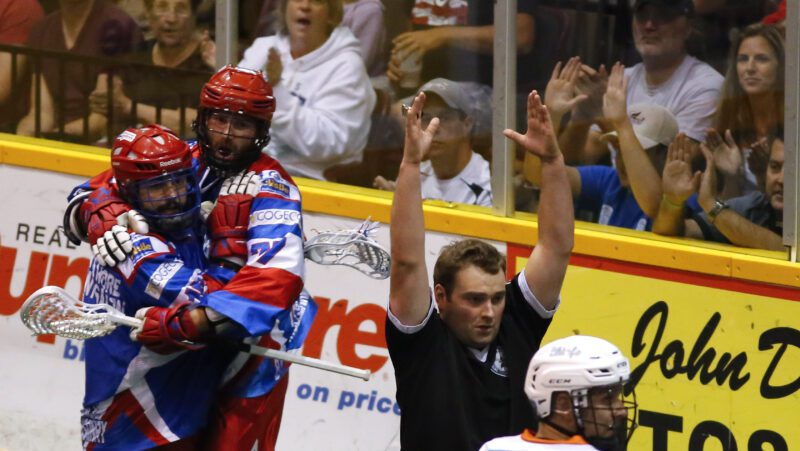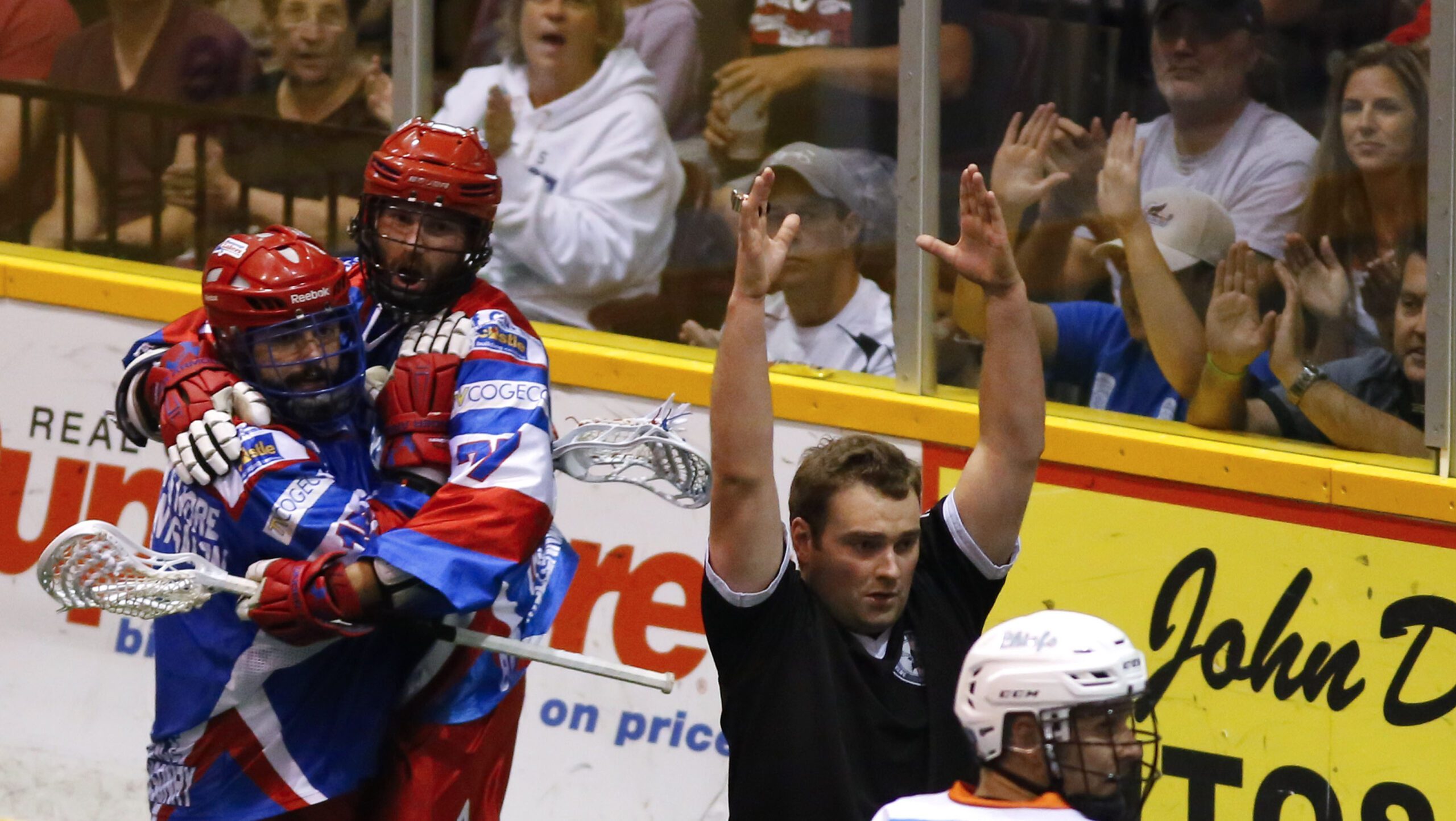 (Photo courtesy: Clifford Skarstedt)
Lakers and Shamrocks it is.
Following a convincing 14-6 victory over Tyson Bell's Six Nations Chiefs Thursday night, Zach Currier and his Peterborough Lakers are heading to the Mann Cup after winning the best-of-seven Major Series Lacrosse Finals series 4-2.
This is the third straight year the Lakers will head to the Mann after winning the national senior A box title in both 2017 and 2018.
It was a quiet night for Currier in Game 6, as he recorded no points. Bell tallied an assist in the losing effort.
Currier and the Lakers now head west to take on this year's Mann Cup host, the Victoria Shamrocks, at the Q Centre. Game 1 of the best-of-seven goes Sept. 6.
Riggers Tyler Pace and Tyler Burton are both expected to compete for the Shamrocks.
Stay tuned to CalgaryRoughnecks.com for updates on your Riggers throughout the 2019 Mann Cup!