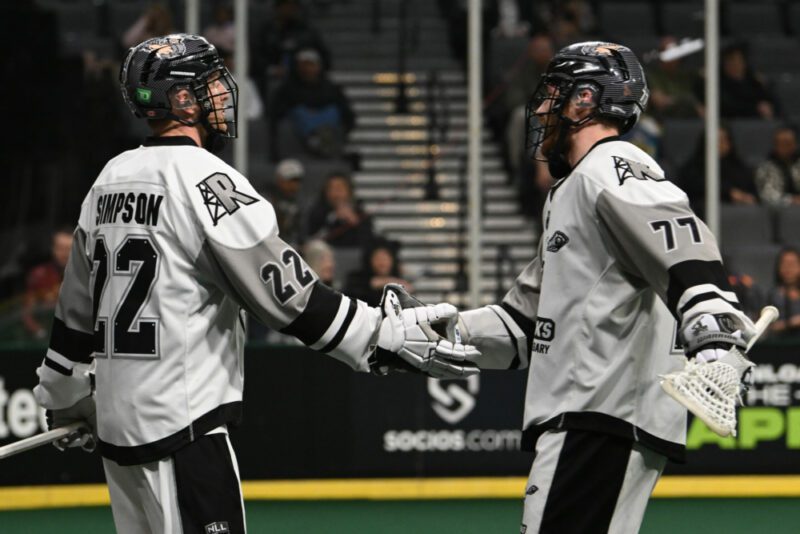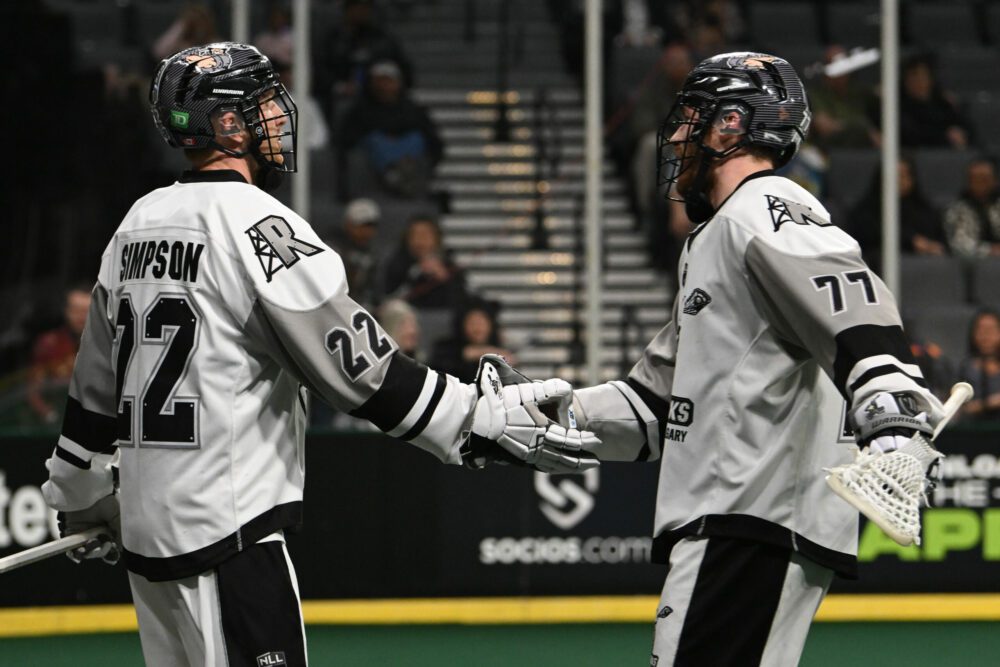 By: Riley Pollock – 01-03-23
Calgary's defensive numbers can provide some insight into their great February roll.
The Riggers are 7-4 through 11 games this season. They had won four in a row before falling 11-9 to Las Vegas on Saturday. Their run has vaulted them into second place in the West as they look to track down San Diego for top spot.
Let's take a look at the numbers that got them there.
13 – Shane Simpson has 13 goals in transition this season. That is good for second in the NLL. Simpson trails just Ian MacKay of Buffalo, who has 14 markers in one more game played.
9.72 – That's how many goals Christian Del Bianco and the stingy Roughnecks defence are giving up per game. That's good enough for second in the league behind Toronto (9.1).
8 – Tanner Cook needs eight points to pass his rookie point total from last season (41). He's had a breakout season scoring 17 goals and 16 assists so far.
23 – Eli Salama has a league-best 23 caused turnovers. TeammateZach Currier is in second with 22.
144 –The loose balls Zach Currier has scooped up this season. He's third in the league and is on pace to clear 230 LB's for the second straight season.
It's a bye week for the Riggers. They are back in action March 10 in Colorado to take on the Mammoth.
Check back tomorrow for Riggers By The Numbers Part Four.