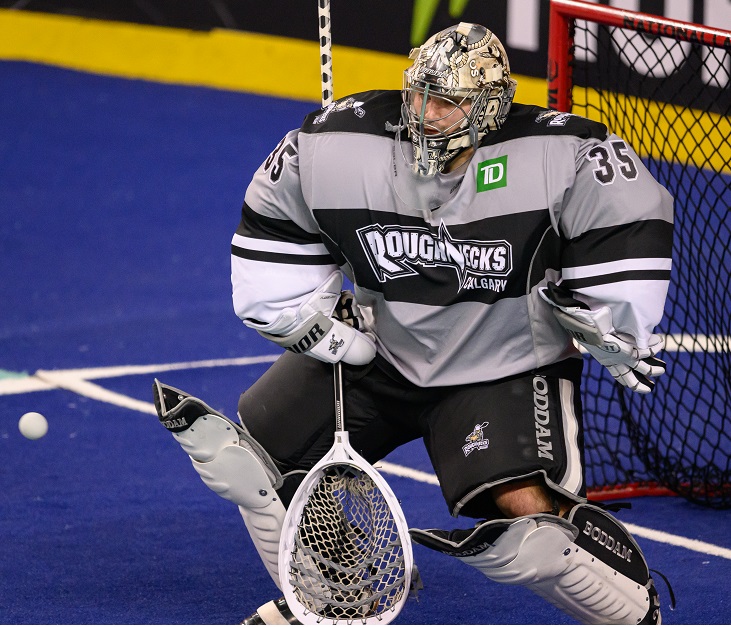 By: Riley Pollock – 02-03-23
The Riggers are 7-4 through 11 games. They had won four in a row before falling to Las Vegas last weekend 11-9. Their run has vaulted them into second place in the West as they look to track down San Diego for top spot.
The Roughnecks have been trending up in the last month. Let's take a look at the numbers that got them there.
58 – That's how many points captain Jesse King has this season. That's good for seventh in the league. King set a career high last season with 95 points and is on pace to hit that mark again this year.
16 – Del Bianco also has 16 assists which is one off his single-season career high that he hit in 2018 and 2022. He is on pace to beat the NLL record of 23.
467 – Christian Del Bianco has made a league-leading 467 saves. His career high is 716 in a season while the NLL record is 752, held by Anthony Cosmo. Del Bianco is on pace to hit 764 this year.
2 – That's how many wins Head Coach Curt Malawsky needs to pass former Roughnecks bench boss Chris Hall into sole possession of eighth all time in NLL coaching wins. Two more victories would get him to 86.
3 – Shane Simpson has three short-handed goals this season. He is tied for the league lead in that category.
It's a bye week for the Riggers. They are back in action March 10 in Colorado to take on the Mammoth.
Enjoy your bye week Riggers fans!