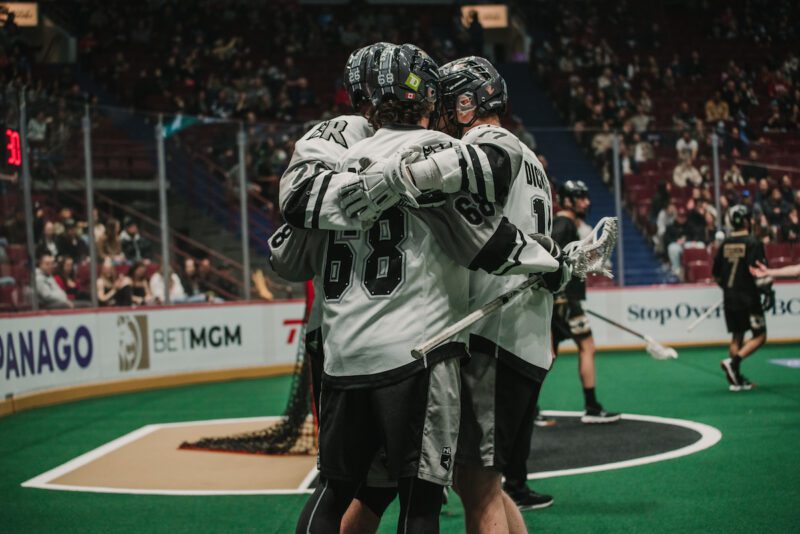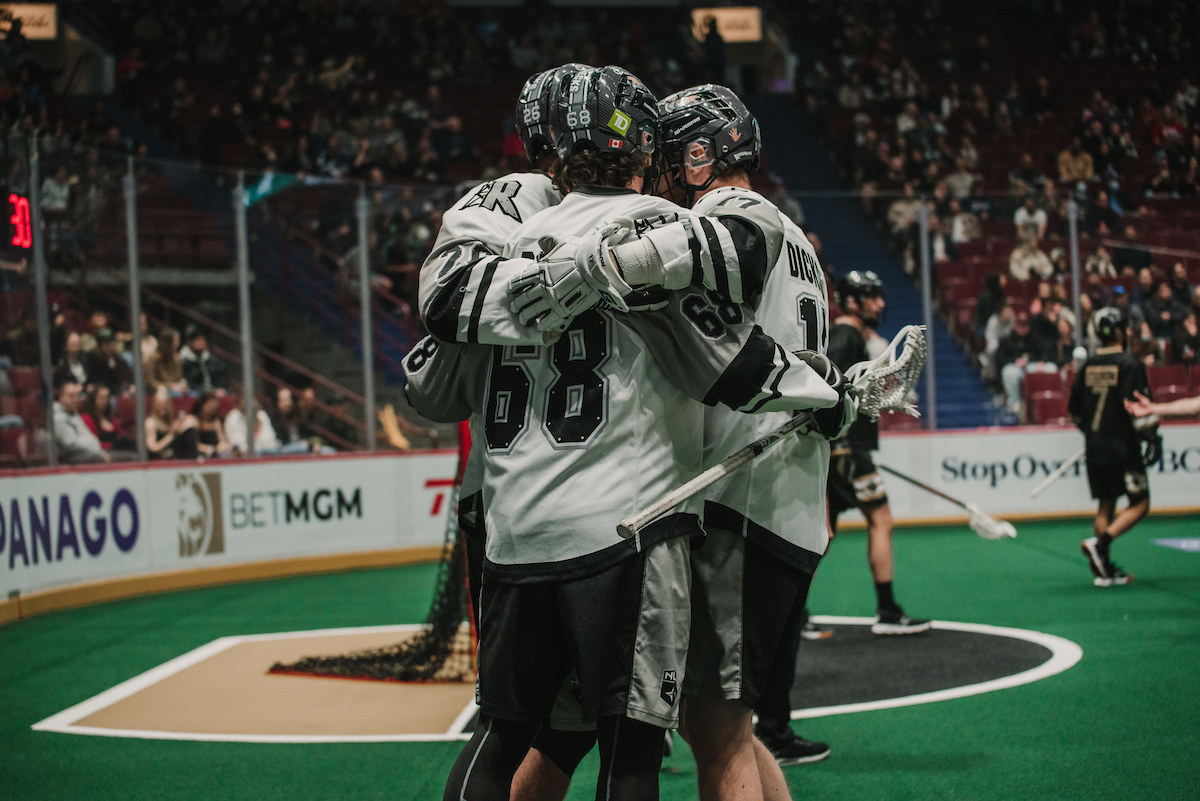 Win over bitter rivals. Check.
Playoff berth clinched. Check.
Alterna Cup champions. Check.
By virtue of a 15-13 road win over the Vancouver Warriors on Friday, the Roughnecks improved their record to 9-7 and clinched an NLL playoff berth in the process.
Jesse King fired four goals and two assists, while Tyler Pace had a hat trick and four helpers as the Riggers won their fifth straight game.
Goalie Christian Del Bianco finished with 33 saves and added an assist for good measure for the Roughnecks, who compiled a stellar 6-1 record against Canadian competition this season to capture the coveted Alterna Cup.
It was a back-and-forth affair in the first quarter as each time the Roughnecks found the back of the net, the Warriors responded right back with a goal of their own.
Pace, Dan Taylor and Zach Herreweyers tallied Calgary's first three goals as the Riggers held 3-2 lead before former Roughneck Riley Loewen scored to tie things up.
Del Bianco then made a nice save during a Vancouver power play and then picked up the ball and headmanned it up to speedy Shane Simpson, who scored a shorthanded goal with 0.5 seconds left in the opening frame.
After the Warriors scored early in the second, King fired three straight goals to give the 'Necks a 7-4 lead. Pace then scored his second of the contest before the Warriors responded with a pair of goals.
Rookie defenceman Harrison Matsuoka scored a nice transition goal at 9:15 of the second, but the Warriors rallied back once again with three straight goals to knot the score up at 9-9 heading into the halftime break.
Eli Salama scored in transition to start things off for the Riggers in the second half before the Warriors potted a pair of quick goals to take their first lead of the game. It was short-lived, though, as Taylor and Pace tallied back-to-back markers to put Calgary up 12-11 heading into the final frame.
King counted his fourth of the game early in the fourth quarter before Keegan Bal completed his sock trick for the Warriors.
Zach Currier then notched the eventual game-winning goal in transition at 6:58 of the fourth quarter before Herreweyers added an insurance marker.
The Warriors pressed hard and scored once more to pull within two, but that's as close as they could get.
COACH'S CORNER
"It's a good rivalry. It's two teams that battle hard with a lot on the line, so of course it's going to be a tight game. No one's going to bow down to the other one and it's not going to be a blowout when so much is at stake."
"Zach's got a bunch of big (goals) for us this year. He knocked it right out of (Keegan) Bal's stick – that's their best guy – and got down the floor and stuck it in the net and gave us a two-goal cushion. It was a big goal for us to put us ahead."
"We were focused on getting into the playoffs, but the Alterna Cup is something that the league implemented a few years ago and it's a battle with all the Canadian teams, so it's a good thing for the sport if it brings a bit of a rivalry between the Canadian teams. It's good that the league put that in."
BY THE NUMBERS:
King 4g, 2a
Pace 3g, 4a
Taylor 2g, 2a
Herreweyers 2g, 1a
Dickson 6a
Currier, GWG, 10 loose balls, 4 caused turnovers
Matsuoka 1g, 1a
Salama 1g, 1a
Simpson 1g
Del Bianco 33 saves, 1a
Burton 13 loose balls, 19-for-31 on faceoffs
Cook 1a
Waters 1a
Callies 1a
SAY WHAT:
"I'm not sure what the deal is with us always having these close games (against the Warriors), but it just shows how much each team wants it and we happened to be able to come out on top tonight. We were fortunate to have some huge saves from Del Bianco in times when we needed it and we chipped in with a couple transition goals and our O was fantastic tonight. It's a good sign moving forward. We just need to lock things down on the defensive end." – Zach Currier
"I would like to say I knocked it out (of Bal's stick), but I really don't know how the ball came out. I was really happy to see that ball bouncing and I knew I was going to be in a foot race and luckily I was able to sneak that one in with a move I've been working on for a while now." – Currier on his GWG
"I will actually give 90 per cent of the credit there to our goalie coach, Tyler Richards. We actually started working on that move in 2019 or 2020 in our cancelled season. That was one where I'm fading to my weak side and I can't get across the cage and it happened to make him bite on the far side there and I was able to tuck it short side." – Currier
NEXT UP:
The Roughnecks will play their final road game of the season next Friday, April 22 (5 p.m.) when they travel south of the border to face the Rochester Knighthawks.