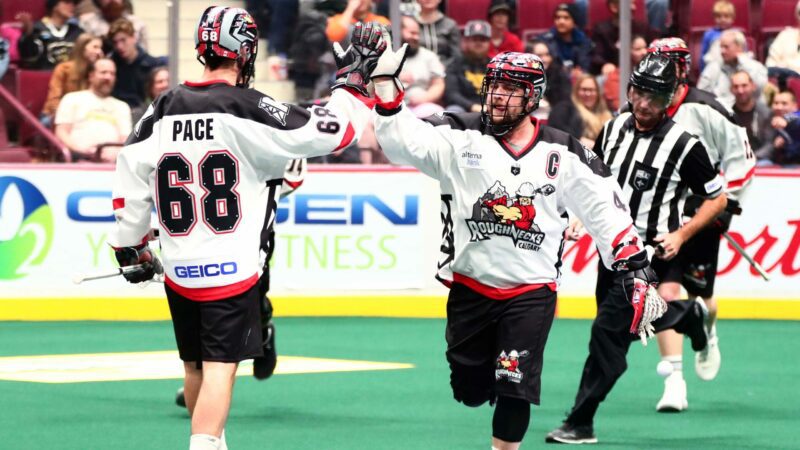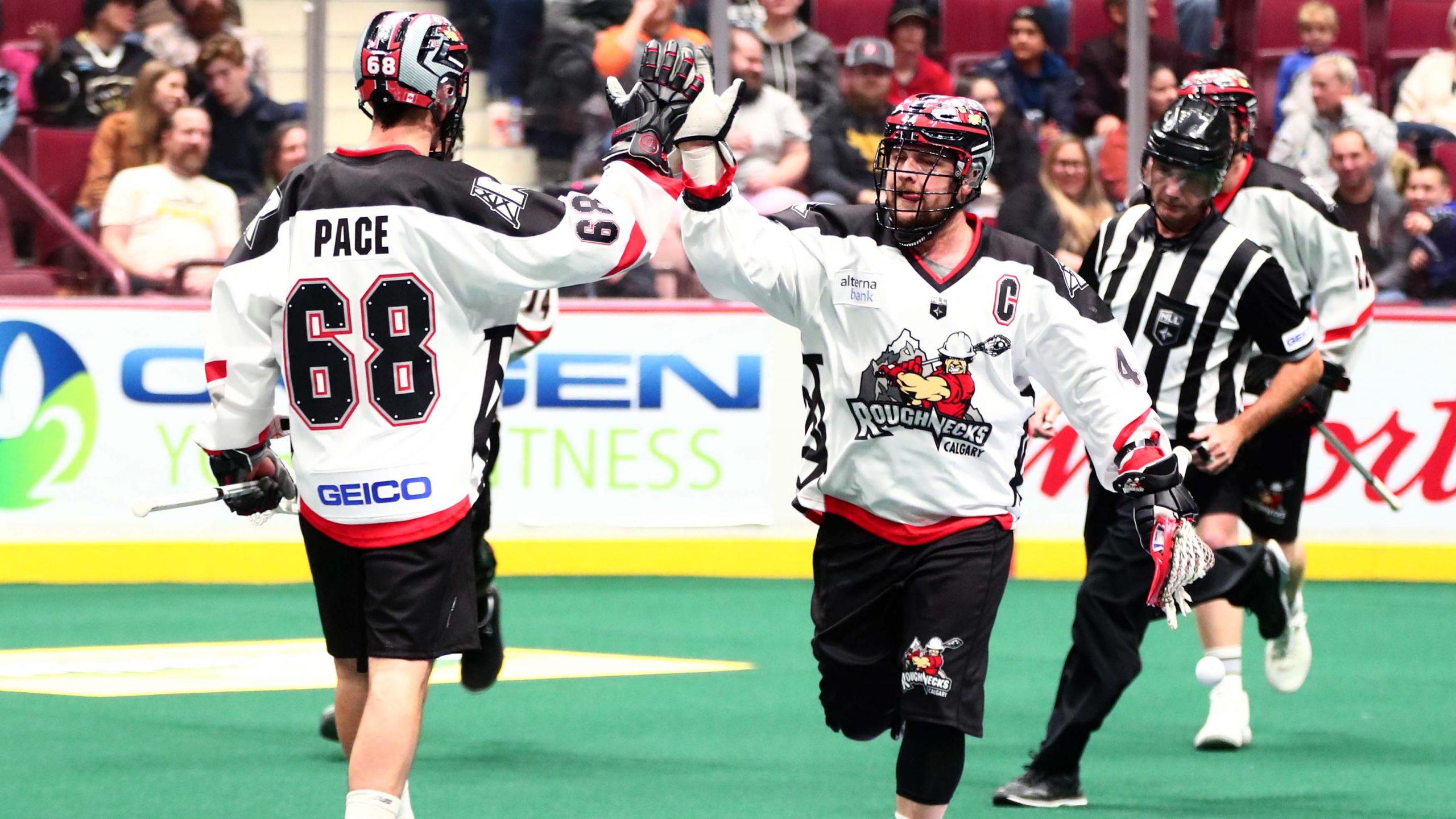 The reigning NLL champions picked up right where they left off last season.
The Roughnecks opened the 2019-20 season with a 12-7 road win over the Vancouver Warriors at Rogers Arena on Friday.
Dane Dobbie opened the scoring at 5:48 of the first quarter before Jesse King and Ryan Martel fired goals 17 seconds apart to give the Riggers an early 3-0 lead.
Tyler Pace also scored in the opening frame as both he and Dobbie went on to finish with hat tricks, while goalie Christian Del Bianco was solid in net with 63 saves.
While Jesse King finished with a goal and three assists, his younger brother Marshal scored once and set up another to register two NLL points in his first game.
The first of many.

Congrats to @marshaljking3 on his first NLL goal! pic.twitter.com/IzBHHYDUr6

— Calgary Roughnecks (@NLLRoughnecks) November 30, 2019
The 'Necks led 5-2 after the first quarter, 7-3 at the end of the first half and 10-4 through three quarters of play before the Warriors rallied with three goals in the final frame to make things interesting.
COACH'S CORNER:
"(Dobbie) has been one of our emotional leaders for years, so it's nice to see a 'C' on his chest. He has a lot of good things to say in the room and he goes hard to the net. He gets big goals when we need them, but I think outside from his stats he brings a lot when it comes to on the bench and in the room and just keeping the composure of the guys. I thought he was good tonight."
"Pacer played a great game. He had a real good game last year here on Dec. 21 when we were in town. He likes to play here. He went hard to the net a few times and scored some really nice goals and scored a timely goal in the fourth quarter when they were pushing back there. I thought Pacer was strong."
.@teepace01 🔥 pic.twitter.com/Cas2Zl4zh9

— Calgary Roughnecks (@NLLRoughnecks) November 30, 2019
BY THE NUMBERS:
Dane Dobbie – 3g, 1a, 10 shots
Tyler Pace – 3g, 4 loose balls
Curtis Dickson – 2g, 3a, 13 shots
Christian Del Bianco – 63 saves, 1a
Jesse King – 1g, 3a
Marshal King – 1g, 1a
Ryan Martel – 1g
Zach Currier – 1g, 11 loose balls
119 shots on net? Ya..that'll make for a solid Opening Night highlight reel.

𝐓𝐡𝐞 𝐅𝐢𝐧𝐚𝐥 𝐟𝐫𝐨𝐦 𝐕𝐚𝐧𝐜𝐨𝐮𝐯𝐞𝐫@NLLRoughnecks (12)@nllwarriors (7) pic.twitter.com/Fn2pD2lgkQ

— NLL (@NLL) November 30, 2019
SAY WHAT:
"I think we just came out and we had to play hard. We knew coming in that we had to match their intensity in the first five (minutes) and hopefully ride it out. I think our guys played a well-rounded 60 minutes tonight. I think our transition was really good tonight." – Dane Dobbie
"Credit starts with Delbs and it goes outwards. Christian is Christian. I think we can rely on him. He's proven it. He's a great goalie. He's got ice in his veins back there and he makes the saves at the right time. He bailed us out quite a bit tonight and I'm sure he will for games down the road as well." – Dobbie on Del Bianco's performance
NEXT UP:
The Roughnecks now have a two-week bye before hosting their Home Opener against the Colorado Mammoth on Dec. 21 (7:30 p.m.). The 2019 NLL Championship banner will be raised to the rafters of the Scotiabank Saddledome with the first 3,000 fans in the building to receive mini replica banners.