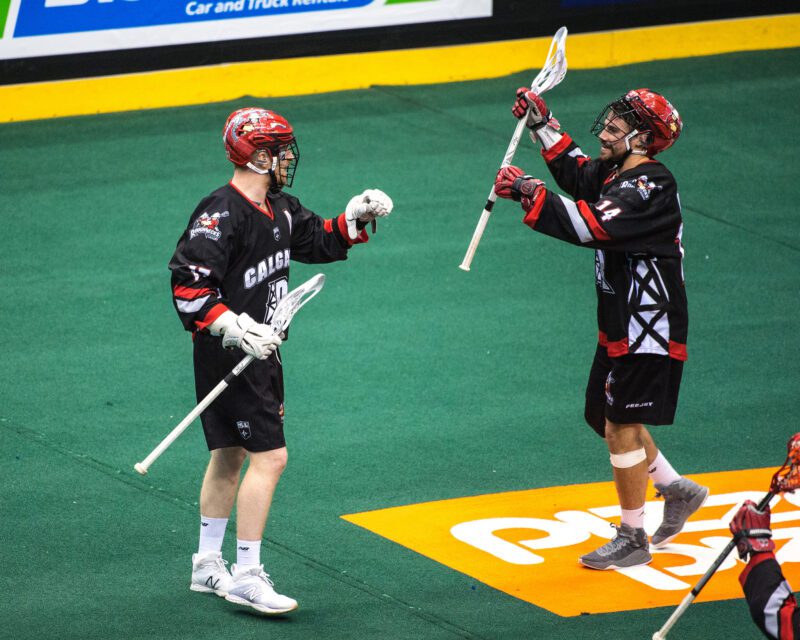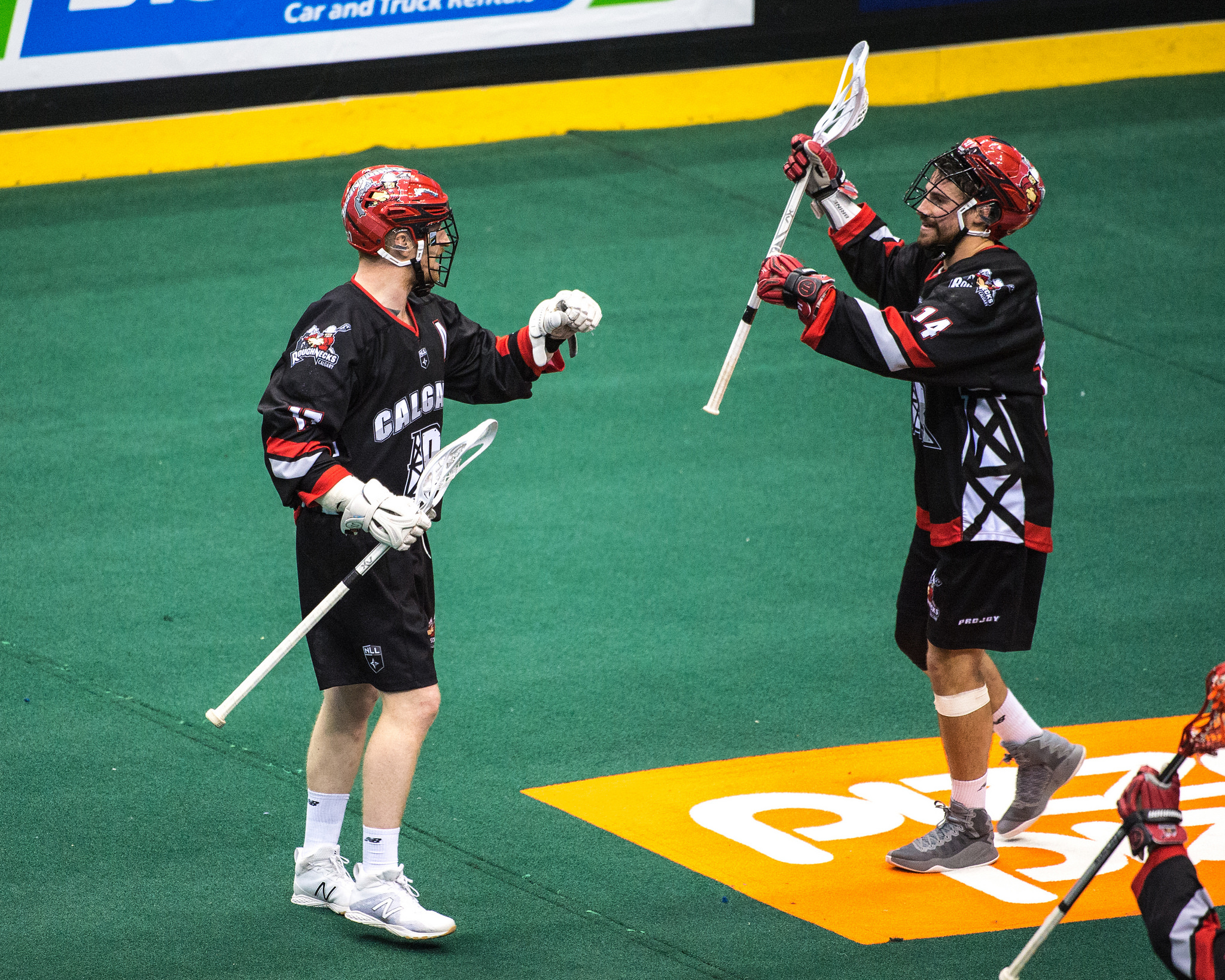 The Roughnecks knew exactly what they had to do against the Vancouver Stealth on Saturday and they executed their game plan to perfection.
Led by a hat trick and five helpers from Curtis Dickson, Calgary beat Vancouver 13-9 at the Langley Events Centre to qualify for the NLL playoffs while eliminating the Stealth at the same time.
"Obviously last year these guys ended our season and years prior to that we've kind of back-doored our way into the playoffs in the last week or two of the season, so we knew we had an opportunity here with obviously a handful of games left in the season to clinch a spot and be able to ride some momentum into the playoffs, so we were pretty hungry," Dickson said. "We knew we were obviously playing against a determined team that was playing for their season tonight."
Dane Dobbie also tallied a hat trick to go with two helpers for the Roughnecks (6-8), while Wesley Berg scored twice and set up another.
"Last year was last year," said Calgary coach Curt Malawsky. "That's the 2017 version, this is the 2018 version. We're a whole different team. We're all part of the same organization right from the top to the bottom. It didn't sit very well for anybody that we didn't make the playoffs. We knew we could be in the playoffs. We did what we set out to do which is to make the playoffs. Now we're going to keep battling and just see where we end up in the standings and prepare ourselves to play in the post-season."
Holden Cattoni and Tyler Digby had a goal and two assist each for the 'Necks, while Riley Loewen, Zach Currier and Mitch Wilde also scored.
Christian Del Bianco finished with 43 saves in the Calgary net to improve his record this season to 5-4.
"He made some key saves when the game could have gone either way," said Malawsky of Del Bianco. "He makes the ones that we need. He just brings that confidence to our team that we can just relax and play our game. He's wise beyond his years and he plays well beyond his years, so we're fortunate to have him."
Corey Small and Pat Saunders led the Stealth (2-13) with two goals and two assists each, while Logan Schuss also scored twice. Matt Beers, Rhys Duch and Brandon Clelland also scored, while netminder Eric Penney stopped 56 shots.
Despite outshooting Vancouver 16-10 in the opening quarter, the Riggers trailed the Stealth 2-1 following the opening 15 minutes of play.
"I thought we carried the play in the first half," Malawsky said. "Even though we were down by a goal, I thought we out-possessed them. Our key was to let our offence and defence do their jobs and make sure we were getting off the floor and just grind them as we went along. We thought we could get some good matchups that we liked at both ends of the floor. It's a testament to the guys just sticking to the process, especially in those games when they're tight."
Dobbie opened the scoring at 3:52 when he took a pass from Dickson and bounced a shot found into the top corner behind Penney.
After nearly 10 minutes of scoreless action, Schuss and Saunders scored goals 22 seconds apart to give the homeside a 2-1 advantage.
Loewen, Dickson and Cattoni scored the first three goals of the second quarter before the Stealth responded with four straight by Small, Duch, Schuss and Saunders.
Dickson then drove hard to the net after taking a pass from Digby and snapped a quick shot past Penney to pull the visitors back within a goal.
After Small scored his second of the night, Currier took advantage of a defensive miscue by the Stealth as he tucked a shot to the far side past Penney.
Berg found the back of the net 55 seconds into the second half to even the score before Beers scored on a breakaway at 4:52.
Just 28 seconds later Berg took a behind-the-back pass from Dickson before whipping a shot past Penney.
"I tried to move the ball a little bit more tonight," said Dickson, whose five assists were the most he's had in a game this season. "I've got to put some trust in my teammates. Sometimes I try and take a load on myself and do a little bit too much. These guys are in the league for a reason and they can put the ball in the back of the net just as well as anybody."
Dobbie then fired a shot through Penney's legs for a powerplay goal before Dickson snapped a shot into the top corner to give Calgary a 10-8 lead.
Following a goal by Clelland, Dobbie completed his hat trick when he picked the top corner over Clelland's left shoulder.
Wilde put the 'Necks up 12-9 with a shorthanded goal at 5:51 of the final frame before Digby scored into an empty net at 14:04.
The Riggers will wrap up their two-game road trip next Sunday (12 p.m.) when they take on the New England Black Wolves (6-8).
"We've got four games left here to really hone things in and get everything dialled," Dickson said. "It's going to be a tough road obviously to get back to that championship, which is our goal. We've got a lot of work to do and we've got some time to work on it, so we're looking forward to the next few weeks here."