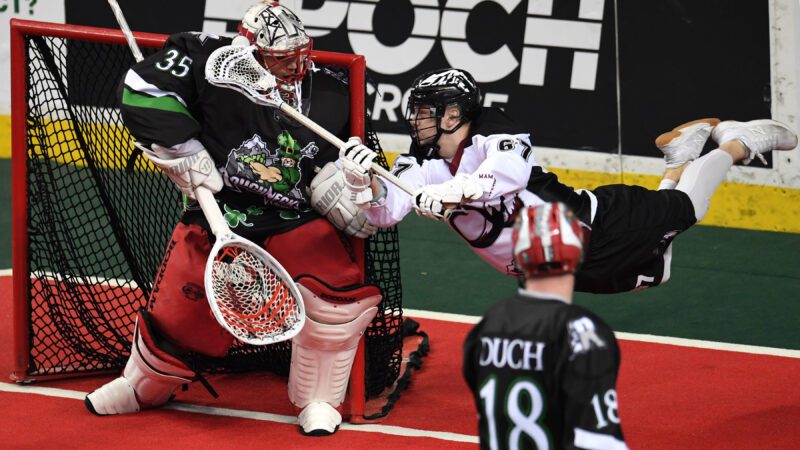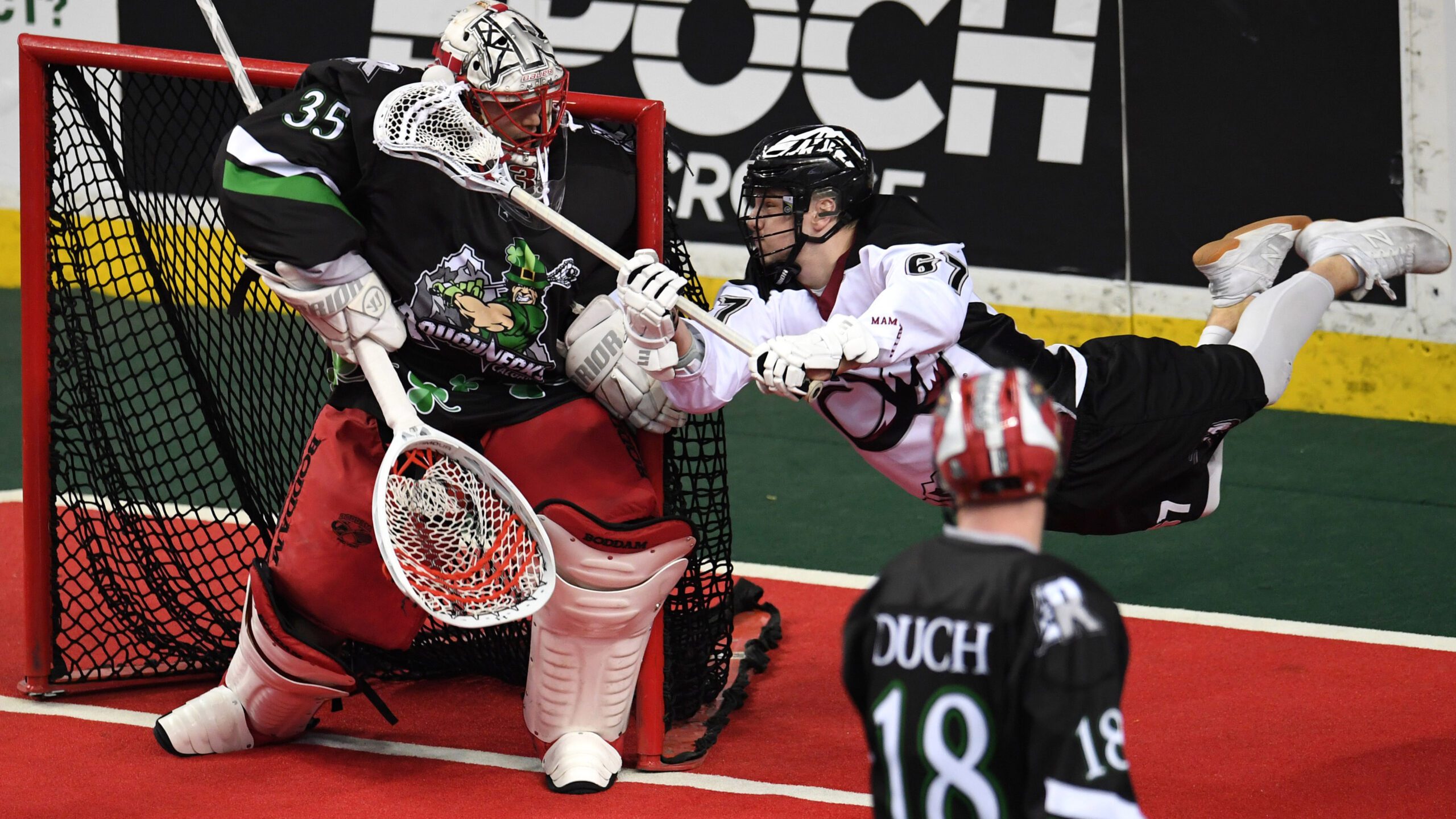 The luck of the Irish just wasn't enough.
Adorned in shamrocks for St. Patrick's Day, the Roughnecks couldn't overcome the Colorado Mammoth, falling 11-9 at the Scotiabank Saddledome.
"Disappointing," a single word used by coach Curt Malawsky to sum up the game.
"Coming home and having the season series on the line, it's something that you want to win. When you start it out real well and then they go on a run. We haven't been rattled by that in the past, but tonight we were rattled a little bit. They went on another run and we battled back and tied it late."
In front of 13,946 raucous fans, Dane Dobbie put on a show, scoring a game-high six points and setting a personal milestone.
The long-time Roughnecks forward joined the 400 goal club with his marker in the second quarter.
"It's hard to explain, to be honest. It just brings back memories of when I first stepped into this locker-room. I had Tracey [Kelusky], Shooter [Josh Sanderson], Mouse [Curt Malawsky] and Kaleb [Toth] – guys that put the groundwork in for this organization. I was lucky enough to win a championship here and hopefully there are still better things to come here. It's something I can look back on. I've played with some incredibly talented players and I still do, so all credit goes to them."
The Mammoth opened the scoring on a transition goal by alternate captain Robert Hope, but the Roughnecks stormed back with four straight goals from Curtis Dickson (2g, 1a), Riley Loewen (1g, 4a), Rhys Duch (1g, 1a), and Dobbie.
However, in a reversal of the first quarter, it was the Mammoth who clawed back into the game with four in a row to end the half even with the Roughnecks at five.
"We went on a run and they went on a run, that's the game of lacrosse," said Malawsky.
"I don't know, we let our foot of off the gas," explained Dobbie. "I think Colorado is playing well, they've got a lot of young kids and they move well. I think the game, to be honest, could have been a lot worse if our goaltender hadn't been standing on his head. I think guys in this room know that we didn't bring our A-game tonight and it cost us."
Rookie defender Eli Salama scored his first ever goal on a shorthanded breakaway in the fourth quarter to bring the team within one. Dobbie would tie the game a little while later.
After a Kyle Killen goal gave the lead back to the visitors, the Roughnecks continued to push on offence but struggled to solve Mammoth goalie Dillon Ward, who was excellent in the contest.
"Dillon Ward is Dillon Ward and he's a fantastic goalie," Dobbie said. "He has been for a long time in this league. We just have to stick to the game plan and tonight we only had 40 shots on net, which isn't enough to win games."
"At the end of the day, they played around their goaltender. They're goaltender driven. That's their team," said Malawsky. "They build it around him and it's tough to get inside. He played very well and if it wasn't for Christian in our net, they would have won big. We just have to find a way when it's tough because there are a lot of good goaltenders in this league. We have to find ways around it."
Calgary will look to figure out Rochester Knighthawks goalie Angus Goodleaf next weekend at the Blue Cross Arena (5:30 p.m.).
"We'll see how we can bounce back next weekend against Rochester; it's a tough trip across the country," stated Malawsky. "Like I said to the guys, it's a test of our character. We'll see a week from now how we bounce back."