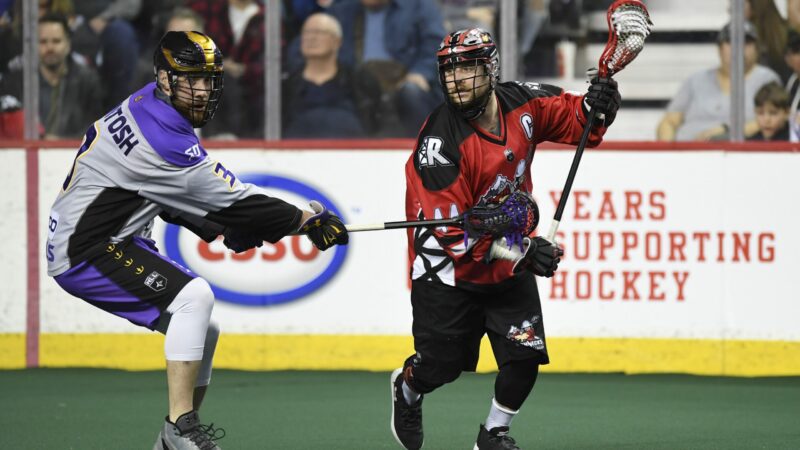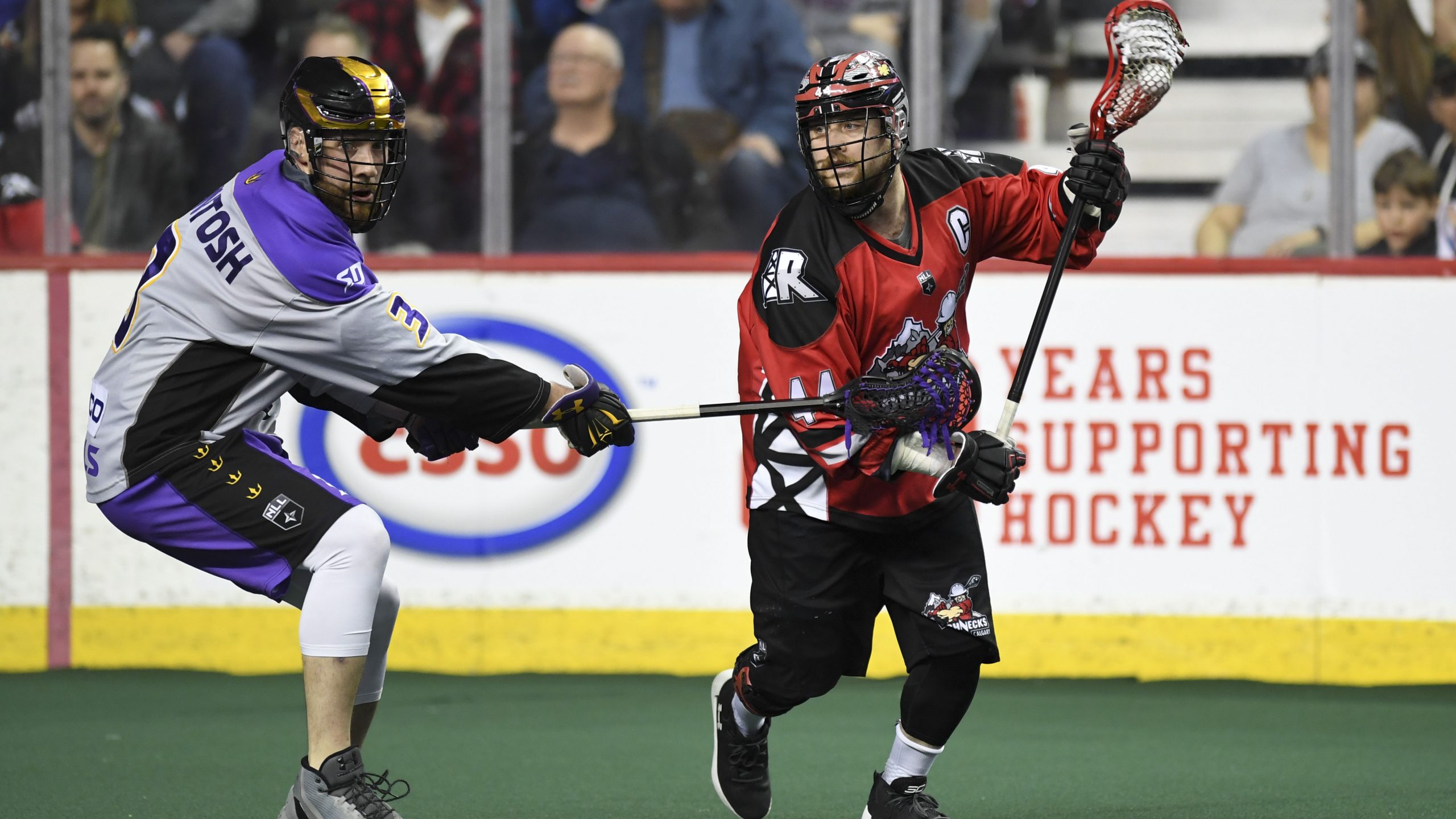 The comeback looked to be complete.
But a controversial review on a late Calgary goal would change the outcome of the game.
The Roughnecks would fall to the San Diego Seals 13-12 on Superhero Night in front of 12,217 fans at the Scotiabank Saddledome.
After making a big splash in his return last week, Rigger's captain Dane Dobbie (7g) was back at it in this one.
He was nearly unstoppable in the first half, scoring six times to complete the sock-trick. He would add another goal late in the game, but couldn't quite match Tracey Kelusky's single-game franchise record of eight goals.
Tyler Pace (2g, 2a), Zach Herreweyers (2g, 1a), and Reece Callies (1g, 1a) were the other goal scorers for Calgary. Eli Salama (3a), Zach Currier (3a) and Shane Simpson (2a) all chipped in with some helpers.
The Roughnecks were strong out of the game, holding a 5-3 lead after one quarter, but would relinquish the lead, with the Seals jumping in front 9-8 heading into halftime thanks to four powerplay goals.
San Diego added on in the third quarter to go up 12-9, but the Riggers would battle back to tie the game up late. After a Casey Jackson goal to put the Seals on top, Calgary seemed to score on a broken play with an extra attacker on the floor. However, with the net pushed off its moorings, the referees reviewed the play and determined that the ball would not have crossed the goal-line if the net had not been moved and therefore was not a good goal.
With 42 seconds remaining, the Roughnecks put pressure on the Seals and tried to find the equalizer, but they would come up empty.
COACH'S CORNER:
"I think they got it right, that the ball didn't cross between the plains where the net was supposed to be. But what they didn't get right was that the goalie knocked the net off and when the goalies knock it off like that, it should be a penalty, that's my understanding."
"We fell a goal short, but it wasn't for a lack of effort. I think in the first half, it was a tale of two games for us. I think we were undisciplined in the first half and took some penalties which is something we didn't want to do and we kept them in the game."
"Now we start to get into the must-win games just because of the new playoff format. We've got a lot of work ahead of us, we've got a tough back-end of our schedule and we've just got to play a game at a time."
BY THE NUMBERS:
Dane Dobbie – 7g, 20 shots, 7 loose balls
Tyler Pace – 2g, 2a, 6 shots
Zach Herreweyers – 2g, 1a, 5 shots
Zach Currier – 3a, 14 loose balls
Eli Salama – 3a, 4 loose balls
Tyler Burton – 4 loose balls, 16-29 FOW
Christian Del Bianco – 44 saves
SAY WHAT:
"We've got to learn how to play a full 60 minutes and I don't want to say anything else because I don't want to get fined." – Dane Dobbie
"The Saddledome is fabulous. I love this place. I never want to leave it. I love playing here." – Dobbie
"It stings, it stinks, and it's a divisional loss to a team that's chasing us in the standings. It's a game that we have to have. It is what it is, but we've got a big game coming up on Sunday in Toronto." – Curtis Dickson
NEXT UP:
The Riggers are hitting the road, making a trip out east to take on the Toronto Rock (1 pm) at the Air Canada Centre.