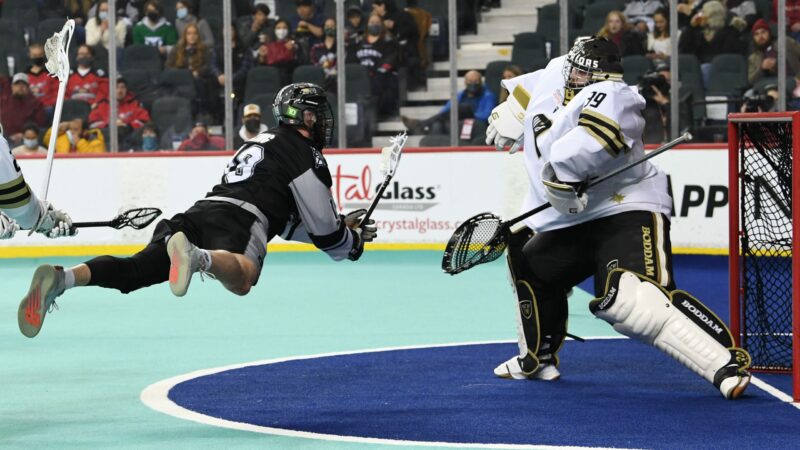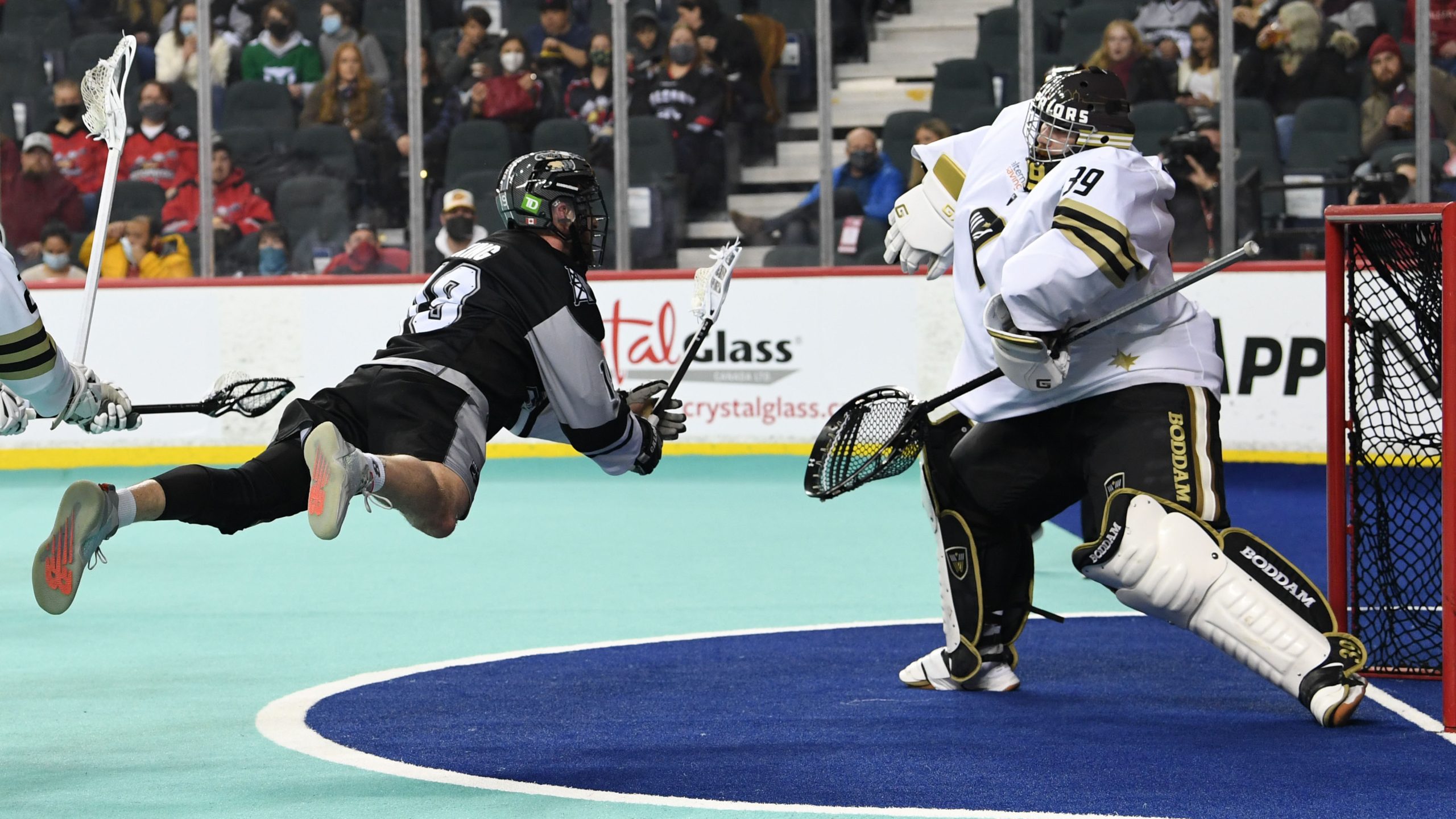 The return of Superman wasn't enough to save the Roughnecks on this night.
Calgary put up a valiant fight against the visiting Vancouver Warriors, but they would not come out on top, falling 11-10.
The Roughnecks came out firing to open the game, with Curtis Dickson and Tyler Pace netting the first two goals of the tilt. However, the Warriors would respond with a five goal run to put the Riggers at a disadvantage heading into the second frame.
Calgary would tie things up on goals from Jesse King, Zach Herreweyers, and Dickson, but a pair of power-play markers would help keep the visitors in front by one at the half.
Both teams traded goals back and forth for much of the third and fourth quarters, with Calgary finding a way to get the game tied at nine and then again at ten. The elusive leading goal was just out of reach for the home squad, as they had numerous quality chances late but would be stopped by the tandem of Steve Fryer and the post.
With just over three minutes to play, former Roughneck Riley Loewen notched the game-winner for Vancouver.
COACH'S CORNER:
"It's a character check. We're going to know what we have in this room. We'll know what we have in this room on Sunday at 3 o'clock…I know what we have in that room and you're going to know after the weekend. And I'm pretty sure I know what side of the stick we'll be on."
"You want the truth? I really don't care. I really don't care about Panther City and I don't care about Texas. All due respect, I can't control what they're going to do. We're going to game plan and prepare as best we can…at the end of the day, we just have to do our job."
"I'm tired of learning lessons, to be honest with you."
BY THE NUMBERS:
Curtis Dickson, 4g, 2a
Jesse King, 1g, 3a
Dan Taylor, 4a
Zach Herreweyers, 2g, 1a
Tanner Cook, 1g, 2a
Tyler Pace, 1g, 1a
Zach Currier, 1g
Ethan Ticehurst, 1a
Christian Del Bianco, 37 saves, 1a
SAY WHAT:
"I think we shot ourselves in the foot tonight. That was a very winnable game. As the old cliché goes, we beat ourselves." – Curtis Dickson
"The young guys thing is not an excuse anymore. These guys have a quarter of a season under their belts now and when that ball dropped in their first game, they're not rookies anymore." – Dickson
NEXT UP:
The Roughnecks are back at it right away, as the team travel to Texas for their first ever meeting with the Panther City Lacrosse Club this Sunday. It will be the first regular season meeting between the two clubs in 2022. Ball drop is at 3:00 pm.