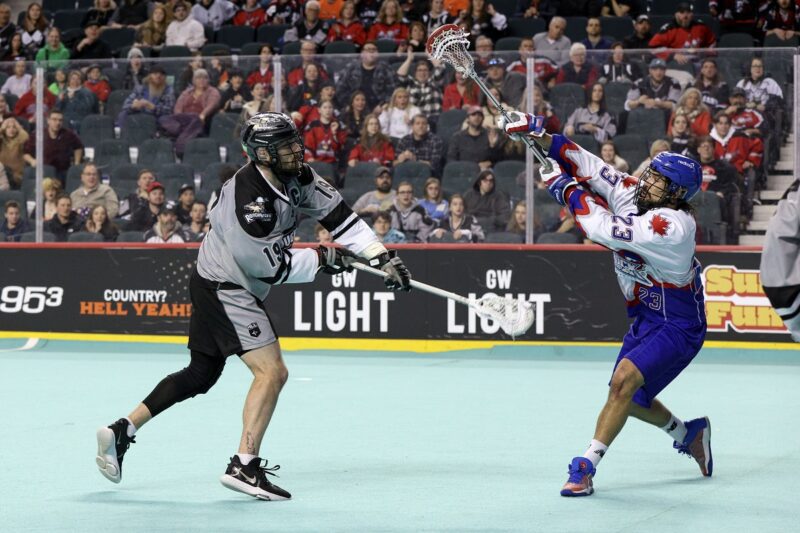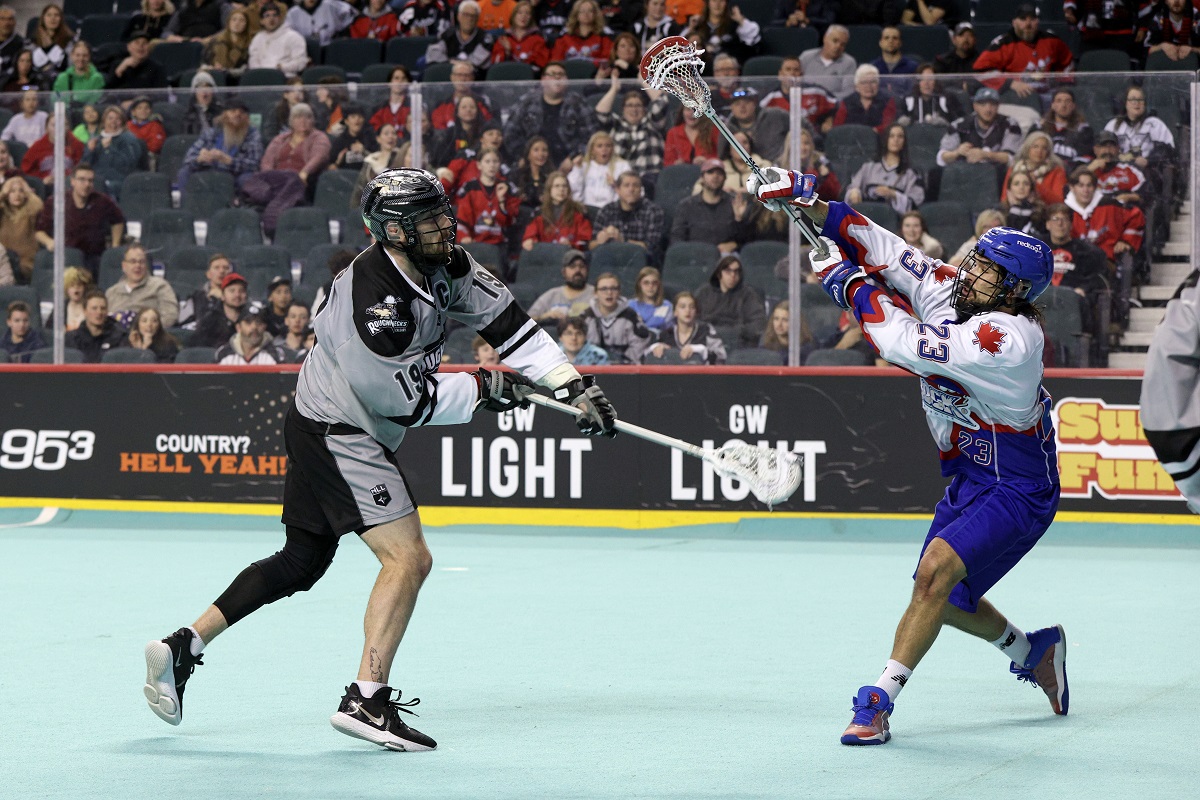 By: Laurence Heinen
Despite a furious comeback to force extra time, the Roughnecks fell 11-10 in OT to the Toronto Rock in front of 9,027 fans at the Scotiabank Saddledome.
Calgary captain Jesse King scored the game-tying goal with 17.2 seconds remaining in regulation to force the extra session, but the home fans were sent home unhappy when Rock forward Stephen Keogh scored just 24 seconds into the extra session.
After Corey Small opened the scoring for the Rock 55 seconds into the game, Shane Simpson responded with a breakaway goal for the Riggers just 10 ticks of the clock later.
Although the 'Necks outshot the Rock 14-8 in the opening quarter, they were down 4-1 on the scoreboard.
Dan Taylor appeared to score early in the second quarter, but the goal was waved off because he stepped in the crease before the ball crossed the line.
Following three goals in a span of 90 seconds by the Rock, Tyler Pace responded for the home side at 6:34 of the second stanza to end Toronto's run of six straight markers.
Haiden Dickson potted a nifty quick-stick goal 71 seconds later before Zach Currier flew through the air and tucked a shot past Rock goalie Nick Rose at 13:22.
With time winding down in the first half, Del Bianco made a nice save before tossing a long-range pass forward to Jeff Corwall, who scored with just 0.2 seconds remaining on the clock.
Josh Currier notched the lone goal of the third quarter for Calgary, while Dan Taylor scored at 2:40 of the final frame.
Trailing by three, the Roughnecks then mounted a furious comeback as King and Pace scored goals 72 seconds apart before Calgary's captain scored again to force OT.
COACH'S CORNER
"It's just frustrating, because you're down by three goals late, and you trick them and tie the game. And then unfortunately, (they) chuck it into the crowd almost and then they get a garbage rebound and win it. That's just unfortunate. That's why I was so mad after the game and lost my composure, because I feel for those guys — we deserved better."
"I love our guys — I'd go to war with our guys. I look around the room after the game and the loss and just how they feel about it and how they feel about each other and know that there's something in that room. We're scrapping and we're battling. I'm just pissed that we lost the game."
BY THE NUMBERS:
Pace 2g, 4a
King 2g, 2a
Simpson 1g, 2a
Z. Currier, 1g, 1a, 14 loose balls
J. Currier 1g, 1a
Dickson 1g, 1a
Taylor 1g
Del Bianco 32 saves, 3a
Van Schepen 1a
Cook 1a
SAY WHAT:
"We're a resilient bunch and we continue to show that. We're probably all going to let this hurt this week and just try and bring that into next weekend when we head out for a long trip to Halifax. The middle of the game we just battled back. It was so phenomenal to see and I really thought we deserved to win that game." – Jesse King
""I think we had a good game plan. We were going to try and battle at the X and they probably had double of our possessions and we were still getting really good looks on offence. The ball just wasn't dropping. Those things happen. We didn't play that bad in the first half. I just thought that their shots dropped and ours didn't." – King
NEXT UP:
The Riggers head eastward all the way to the other side of Canada to face the Hallifax Thunderbirds on Saturday, Feb. 4 (7 p.m., TSN+). It will be their second straight matchup against an east conference opponent before returning home on Friday, Feb. 10 to host the Saskatchewan Rush.