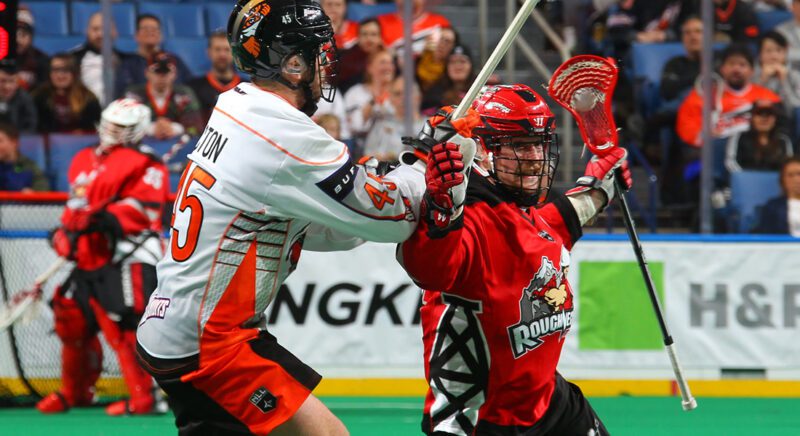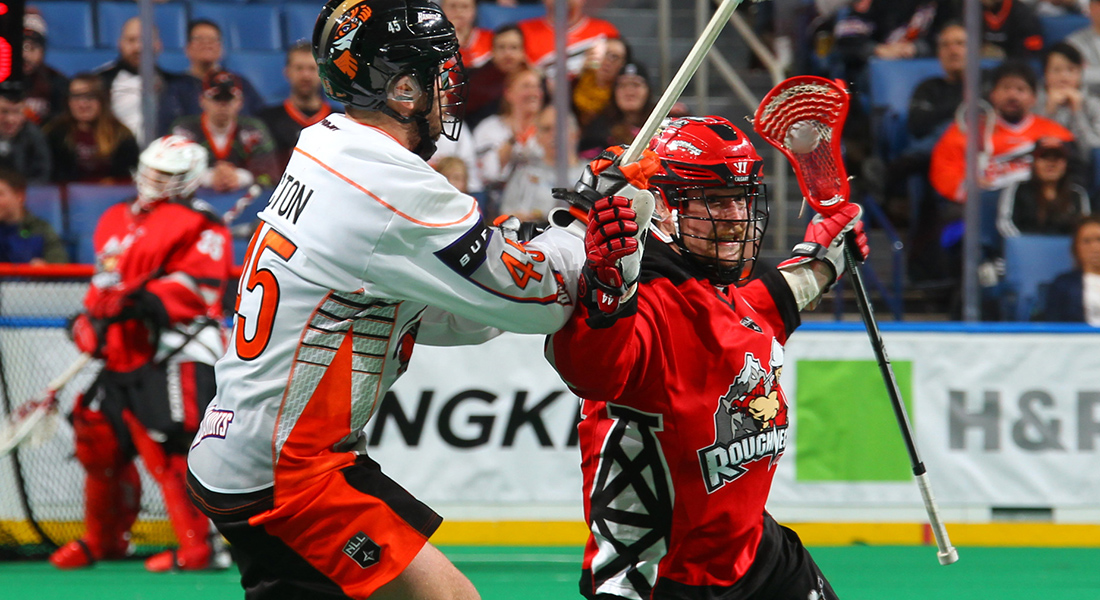 The Roughnecks fell 13-8 to the Bandits at the KeyBank Center in Buffalo on Saturday.
Calgary trailed 5-3 at the half and wasn't able to dig out of the early hole, falling to 1-3 on the season.
"We had our chances," said coach Curt Malawsky. "We had a big goal coming out of the half there on the delayed penalty and we got some good looks. I thought our looks this week were better than last week, but they don't give you a lot of room out there. We need some breaks, we need to make some breaks and we need to create our own opportunities out there."
To open the game, the teams flew out of the gates, trading transition goals from Kevin Brownell and Riggers captain Dan MacRae.
On back-to-back series late in the first quarter, Wesley Berg and Dhane Smith each found the back of the net, but had the tallies taken away after successful challenges for crease violations.
The track meet continued for most of the first half, with a number of transition goals — and even more opportunities — coming at both ends of the floor.
Defender Garrett McIntosh and forward Curtis Dickson also scored for the Riggers over the opening 30 minutes, while Justin Martin and Jordan Durston added transition markers for the Bandits.
"In the first half we kind of hurt ourselves, we threw a couple across the middle that they picked off and went down the floor and scored," Malawsky explained. "Those little mistakes that we're making are ending up in the back of our net."
Former Roughneck Callum Crawford led the way for the Bandits, scoring four goals — including the final three for the home team — and an assist. Durston added a hat-trick and Justin Martin scored the first of his career.
"Callum is very dynamic, you don't know if he's shooting or passing, he creates a lot of separation with his feet," said Malawsky. "You think he's committed to going to the net and he pulls up and hits someone. He's a tough check. He's a quarterback out there.
"Durston is a guy who is an opportunist, he finds soft spots in the defence and he's crafty. He got a nice dunk from behind. He played well."
For the Roughnecks, Dickson matched Crawford's four goals, while Dane Dobbie added a pair of tallies.
"Dickson gives you everything he's got every night," Malawsky said. "People will say that he holds onto the ball, but he's just a game breaker and he just wants to win, he wants to will his team to win. He's going to do whatever it takes. He's a competitor, he's a winner, and he's our best player. He's one of the leaders on this team for a reason."
Between the pipes, Bandits netminder Alex Buque stopped 44 of 52 shots, while Riggers goalie Frank Scigliano made 38 saves on 50 shots.
The Roughnecks controlled the face-off circle in the contest, winning 19 of 26 draw. Tyler Burton was responsible for all but one of those wins, with Zach Currier winning his lone chance in the dot.
"I thought Frankie was exceptional again," Malawsky stated. "They had some clean looks inside at times where he made some big saves for us. I thought Tyler Burton was outstanding, grabbed a lot of loose balls and had a lot big face-offs."
The Riggers will look to get back in the win column when they return to the Scotiabank Saddledome to play the Georgia Swarm on Saturday, Jan. 13.