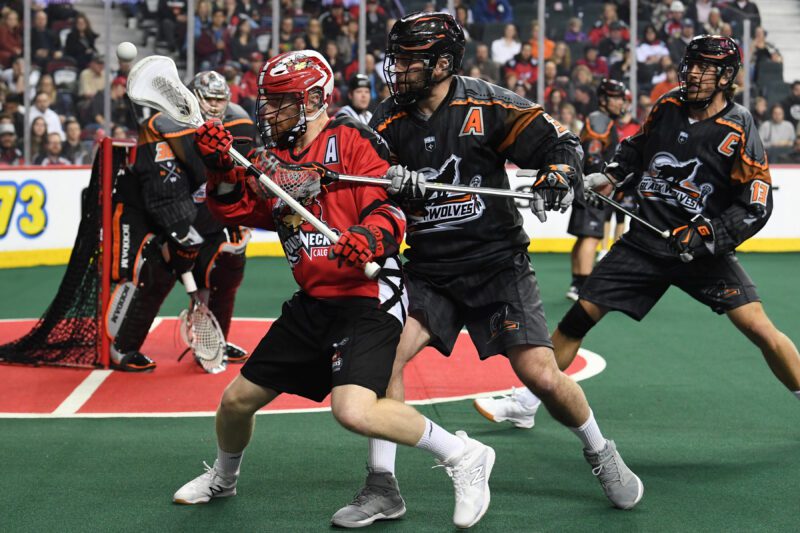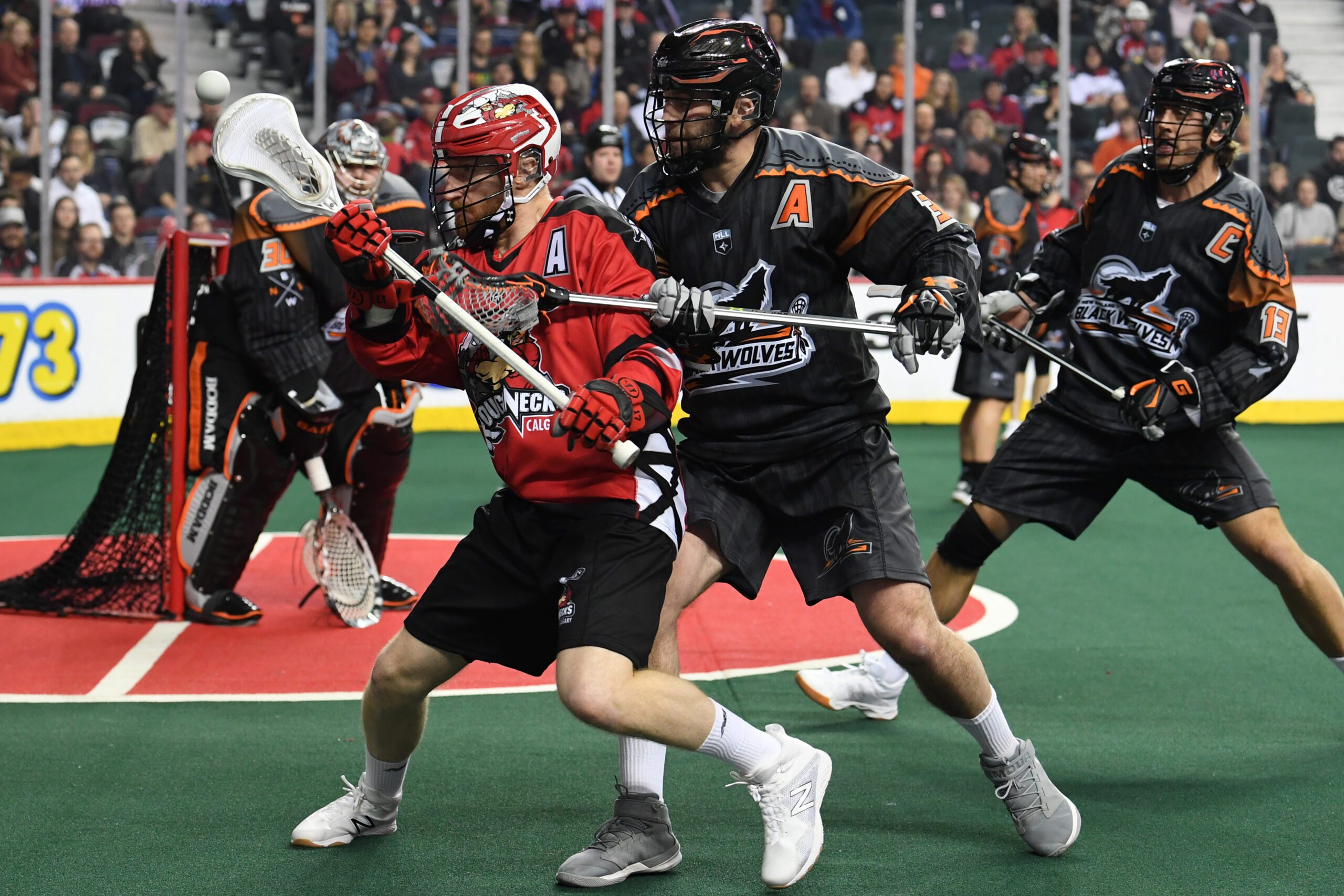 A slow start cost the Calgary Roughnecks against the New England Black Wolves on Saturday night.
The Riggers fell behind 4-0 early and trailed 9-4 through two quarters before ultimately suffering a 16-10 setback to the Black Wolves.
"All credit to them," said Dane Dobbie, who led the Roughnecks (3-2) with a four-goal, three-assist effort. "They came out flying. They were definitely, 100 per cent the better team tonight. It's just something that we have to learn from.
"We've got a young team here, but we've got some guys who have been in the league a long time. We're going to learn from this and we've got to bounce back.
Chris Boushy and Ryan Martel each scored twice for the 'Necks, while Reece Callies notched his first-ever National Lacrosse League goal. Dan Taylor also scored, while Rhys Duch, Chad Cummings and Curtis Dickson chipped in with three assists each.
"I came back, the team was playing well and obviously tonight was a bit of a stinker," said Dickson, who played his first game of the season after signing a multi-year contract with the Roughnecks. "I've got to take a lot of the blame there. I didn't come out here ready to play. I didn't want it to be about me. I wanted it to be about this team that was playing well. As a unit, we just didn't have it on tonight and that's unfortunate obviously being my first game back."
Goalie Christian Del Bianco finished the game with 28 saves before being relieved in net by Tyler Richards, who stopped all five shots he faced in the fourth quarter.
Stephen Leblanc paced New England's offensive attack with a hat trick and six assists, while formers Roughnecks Reilly O'Connor (4g, 2a), Callum Crawford (2g, 6a) and Tyler Digby (2g, 2a) also had strong outings for the Black Wolves (2-1).
"Their best players were their best players and that's why they won," said Calgary coach Curt Malawsky, who also noted this his players had a tough time refocusing after falling behind early. "The start got away from us and then we started chasing the whole game. You get down like that, it's tough. You're trying to preach and the guys are preaching to each other.
"It's just one of those nights. I just didn't think it was our night and that's going to happen in the NLL."
David Brock, Seth Oakes, Colton Watkinson, Dereck Downs and JP Kealey also scored, while goalie Doug Jamieson made 45 saves to backstop the Black Wolves to victory.
The Roughnecks will look to return to their winning ways when they play a pair of divisional road games next weekend – in San Diego against the Seals on Friday (8 p.m.) before travelling to Denver to play the Colorado Mammoth on Sunday afternoon (1 p.m.).
"We've won our road games, so we've been successful on the road," Malawsky said. "It's always nice to get on the road and just spend some time with the guys. It's two divisional games at that. We battle though the tough situations together and we'll continue to do that."