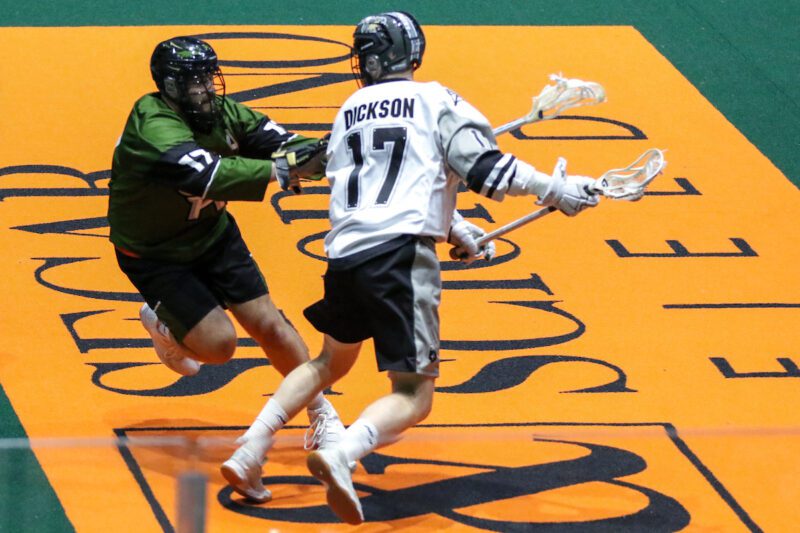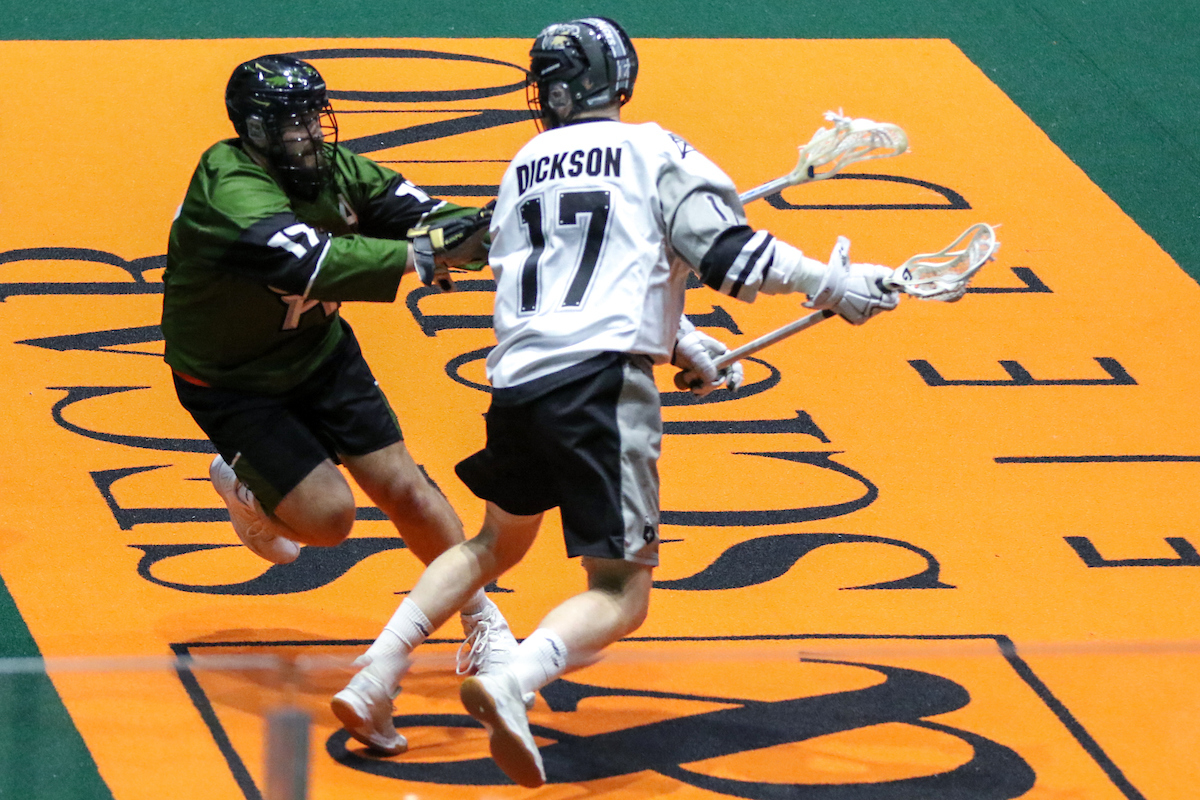 The Roughnecks saw their winning streak end at five games after a disappointing 15-7 loss in Rochester to the Knighthawks on Friday night.
Captain Curtis Dickson scored twice and added five assists in a losing cause, while Jesse King and Zach Herreweyers potted a pair of goals each.
King bounced a shot past Rochester goalie Joel Watson at 2:50 of the first quarter to give the Riggers an early 1-0 lead.
After the Knighthawks tied things up, Herreweyers ripped a long-range shot through traffic past Watson to put the visitors back up by a goal
The home side pulled even once again before Dan Taylor converted a feed from Tyler Pace with just half a second left on the clock in the opening frame to give Calgary a 3-2 lead.
Unfortunately for the 'Necks, they weren't able to build on that momentum and wound up getting outscored 6-1 in the third quarter to fall behind 8-4 through 30 minutes of play.
Both teams scored just once in the third quarter as Herreweyers counted his second of the contest for the Riggers.
King then scored his second of the evening and Calgary's fourth power-play marker of the game 40 seconds into the final frame to pull the 'Necks within three.
The Knighthawks then tallied six of the final seven goals of the game en route to improving their record to 4-13.
COACH'S CORNER
"I didn't like first half. One of the keys to the game was start on time. We don't want to chase the game. We know it's tough building to play in, tough travel. I think the big thing for us is that we're just doing the little things we've been doing to make us successful and just the hustle plays, we weren't doing them in the first half and then when you're down 8-4 you're chasing the game."
"Our power play was really good, but the effort that we had over the last five games and the commitment to doing the little things, the commitment to doing the intangibles and the commitment to just (having) sheer will to win and compete, we didn't have it tonight. Whether that's we've already clinched and you're a letting a little bit of air out or whether it's just feeling good about what you've done and not realizing that it took a lot of effort to get where it got you."
"That just wasn't our night tonight. We have to have a short memory real quick because we have like a playoff game at home (next Saturday). You're battling for home floor in the playoffs. The last thing you want to do is go 0-2 into the playoffs."
BY THE NUMBERS:
Dickson 2g, 5a, 12 shots on goal
King 2g, 2a
Herreweyers 2g, 1a
Taylor 1g
Pace 4a
Del Bianco 32 saves
Currier 10 loose balls, 6 caused turnovers
SAY WHAT:
"I think we had a lot of good chances early on. The ball didn't drop our way and that's going to happen. They hit their shots and I don't think we came fully ready to play tonight. We've got another chance next week and another opportunity, so we'll be ready to go for next Saturday. Next week's a huge game for us. Hopefully we can lock up a home game going into playoffs, which is also massive." – Zach Herreweyers
"It's always nice to get a couple in each game whenever you can contribute. That's all I'm trying to do is hit my shots and help the team moving forward. It's always nice to get a couple, especially early on. " – Herreweyers
NEXT UP:
The Roughnecks will wrap up their regular season schedule with a home game at the Scotiabank Saddledome on Saturday, April 30 (7 p.m.) against the Colorado Mammoth.