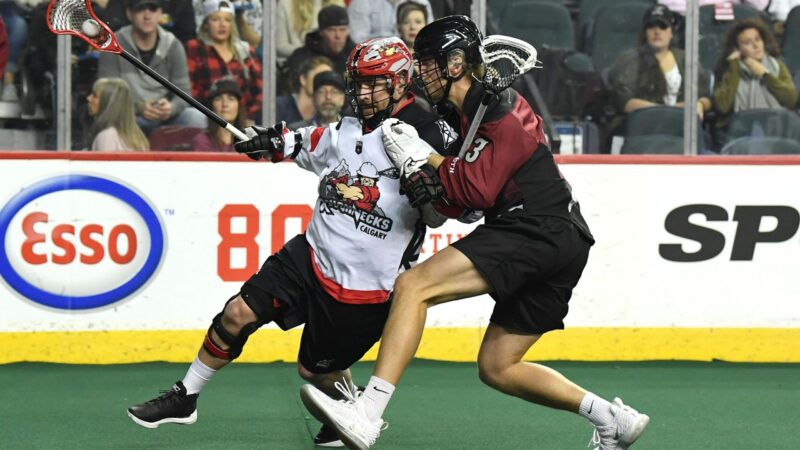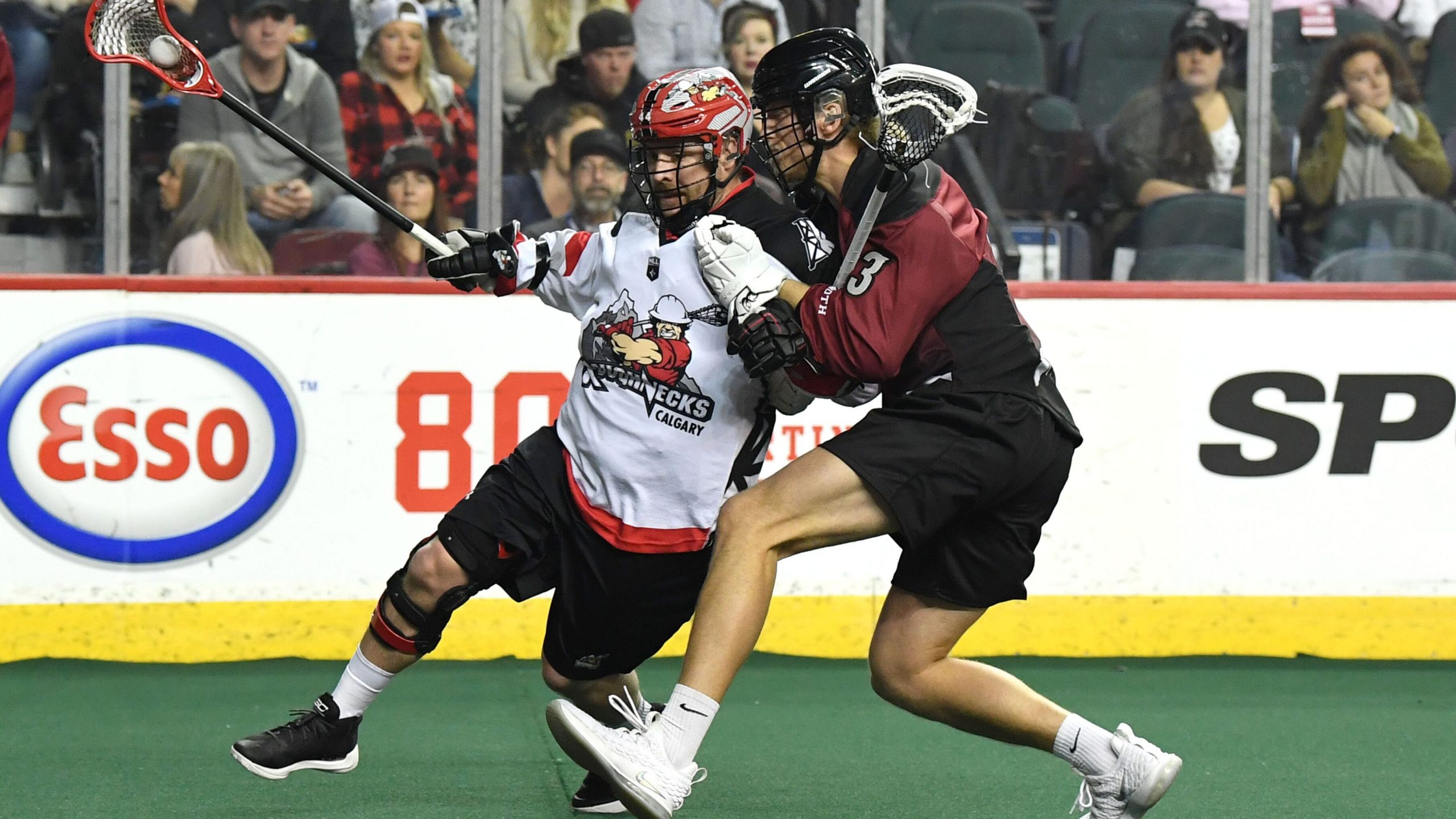 It wasn't their night.
The reigning NLL champions opened (and finished) their pre-season schedule with a 12-9 defeat at the hands of the visiting Colorado Mammoth at the Scotiabank Saddledome on Saturday night.
It was tight, defensive battle in the first half, with the two teams sitting even at 4 when the buzzer sounded, but the offence would come alive in the second half. After trading goals back and forth throughout the third quarter, forward Jacob Ruest potted two quick goals to put the visitors ahead for good.
COACH'S CORNER:
"That was our first game and they've had a couple under our belt, so we wanted to work on some of our system stuff that we've done in camp so far. But you can't really replicate that until you play another opponent and have a little hate on for each other. I thought it was a good, highly contested game and I thought they played well, so full marks for the win."
"There's no expectations for [the rookies]. They all come with great skill sets and I think there was a handful of them that got goals tonight, which is extra special. We talk about the teachable points from the game that we took away, but some of the great things were the goals. Some of them are Calgary kids that got to play in their home town, their fans are there and not only do they get to don the jersey and run through the end of the tunnel, but they got to put the ball in the net. Those are the nice memories that they are going to have and that we're going to have."
BY THE NUMBERS:
Dane Dobbie – 3g, 2a
Curtis Dickson – 1g, 3a
Sean Tyrrell – 2g
SAY WHAT:
"It was my first experience playing at the 'Dome and it was a great experience. I grew up as a little kid cheering on the Roughnecks and to be on the other side of things, finally playing in the game it was an unreal feeling. The fans were exciting and it was just a great feeling to be out there." – Sean Tyrrell
"I don't think we were good all-around. I thought we lost composure, I thought we made some mental mistakes when we could have stepped on it, but it's just one of those things. Thankfully it's pre-season and hopefully we learn from it, but we're nowhere close to where we were last year. We've got a lot of work to do and we'll be back next week and we'll get our work boots on." – Dane Dobbie
NEXT UP:
The Riggers will open their season on the road in Vancouver on Nov. 29 as they take on the Warriors at Rogers Arena (8:00 PM). Calgary will be back home for the banner raising on Dec. 21 at the Scotiabank Saddledome (7:30 PM).