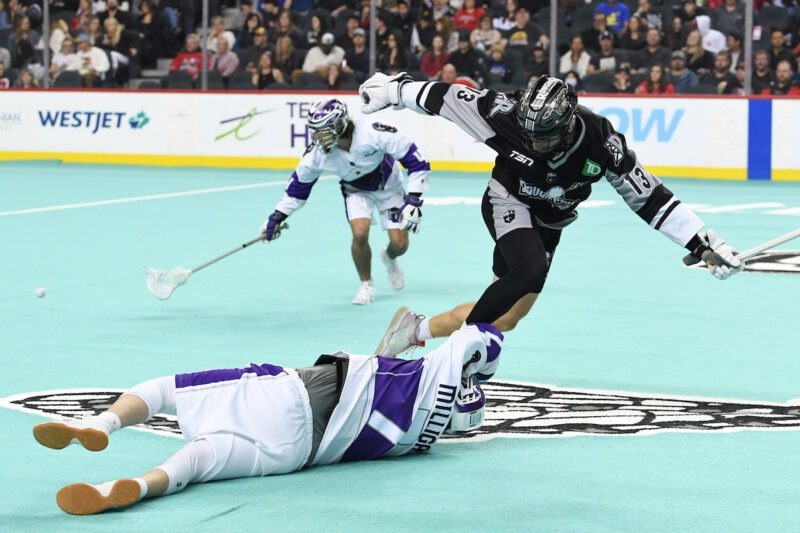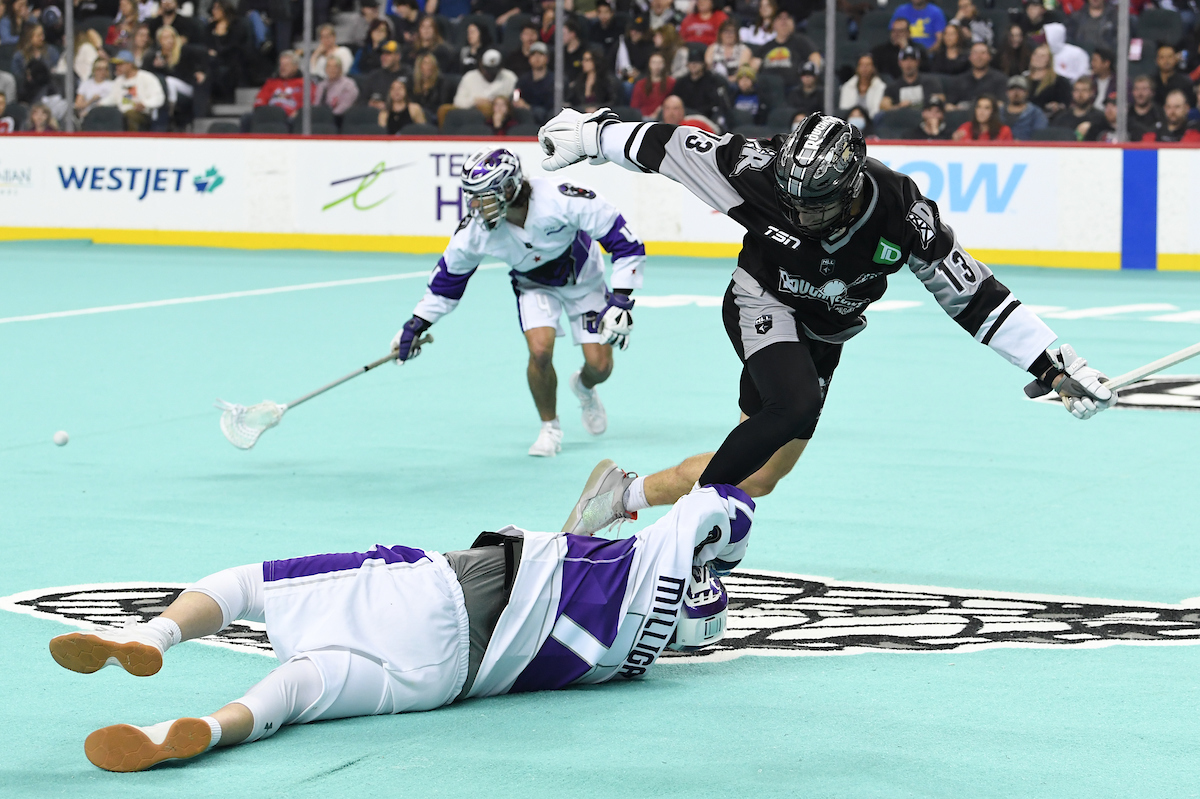 A late rally by the Roughnecks fell short in front of 9,312 fans at the Scotiabank Saddledome on Saturday.
Despite a hat trick and three assists from Curtis Dickson, the Riggers dropped a 14-11 decision to the expansion Panther City Lacrosse Club.
Like he did two nights earlier during Calgary's 14-12 win over the Saskatchewan Rush, Jesse King scored the first goal of the game on Saturday – this time on a man advantage just 2:27 into the contest.
Dan Taylor, Zach Herreweyers and Dickson also scored for the Riggers, who led 4-3 after the first quarter.
Although Pace and Dickson each tallied their second goals of the game in the second quarter, the 'Necks found themselves down 9-6 heading into the halftime break.
After the 'Necks fell behind 13-6, rookie Ethan Ticehurst scored his first NLL goal in transition early in the fourth quarter to give the Riggers some renewed optimism.
Dickson then completed his hat trick, while Pace, King and Tanner Cook fired three more goals in succession to pull the homeside within three goals with 1:05 left on the clock, but that's as close as they would get.
COACH'S CORNER
"We talked about playing with urgency. We knew that team won their last three games and now they're four games (in a row). They weren't sneaking up on anybody. They were winning games. They were earning it and we knew we had to come in for a battle. I don't know if our guys really believed it. At the end of the day, we got what we deserved. They completely outplayed us and our power play, we couldn't score. Their goalie was good. Only near the end of the game – halfway through the fourth quarter – did we play with that urgency that we needed to play with for the whole game."
"We were awful. We talk about not being yourself. We talk about not giving them easy goals. I'm not going to take the credit away from them. If they're going to get an easy shot, they're going to take it. They capitalized on their opportunities. Did we put a few in their sticks? For sure we did and they capitalized on those again."
BY THE NUMBERS:
Dickson 3g, 3a, 13 shots on goal
Pace 2g, 4a, 12 shots on goal
King 2g
Cook 1g, 3a
Taylor 1g, 2a
Ticehurst 1st NLL goal
Herreweyers 1g
Del Bianco 28 saves, 2a
Currier 1a, 6 loose balls
Matsuoka 1a
Waters 1a
Salama 1a
Manning 1a
SAY WHAT:
"We played so well Thursday and we said all day leading up to the game tonight that if we lay an egg tonight, Thursday means absolutely nothing. We went out and laid an egg tonight, so Thursday means nothing and we're right back to where we started before the weekend. That's going to be a tough one to swallow. It just wasn't a good enough effort, plain and simple." – Curtis Dickson
"I think I found a lot of success tonight pushing the ball up the floor and I'm just looking to continue to do that and continue to play my game, be fast and push the ball in transition. We lost so it doesn't really matter how it (first goal) felt. I think when the offence struggles, just like when we struggle, they pick us up and we pick them up. It's something we can look to continue to do moving forward." – Ethan Ticehurst
NEXT UP:
The Roughnecks will travel to Saskatoon next weekend for a rematch against the Saskatchewan Rush on Saturday, March 26 (7:30 p.m.). The Riggers beat the Rush 14-12 during the St. Patrick's Day Party at the 'Dome on Thursday night.