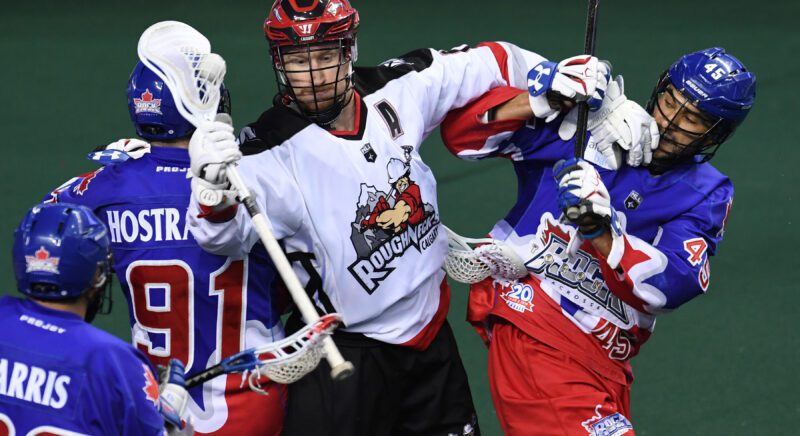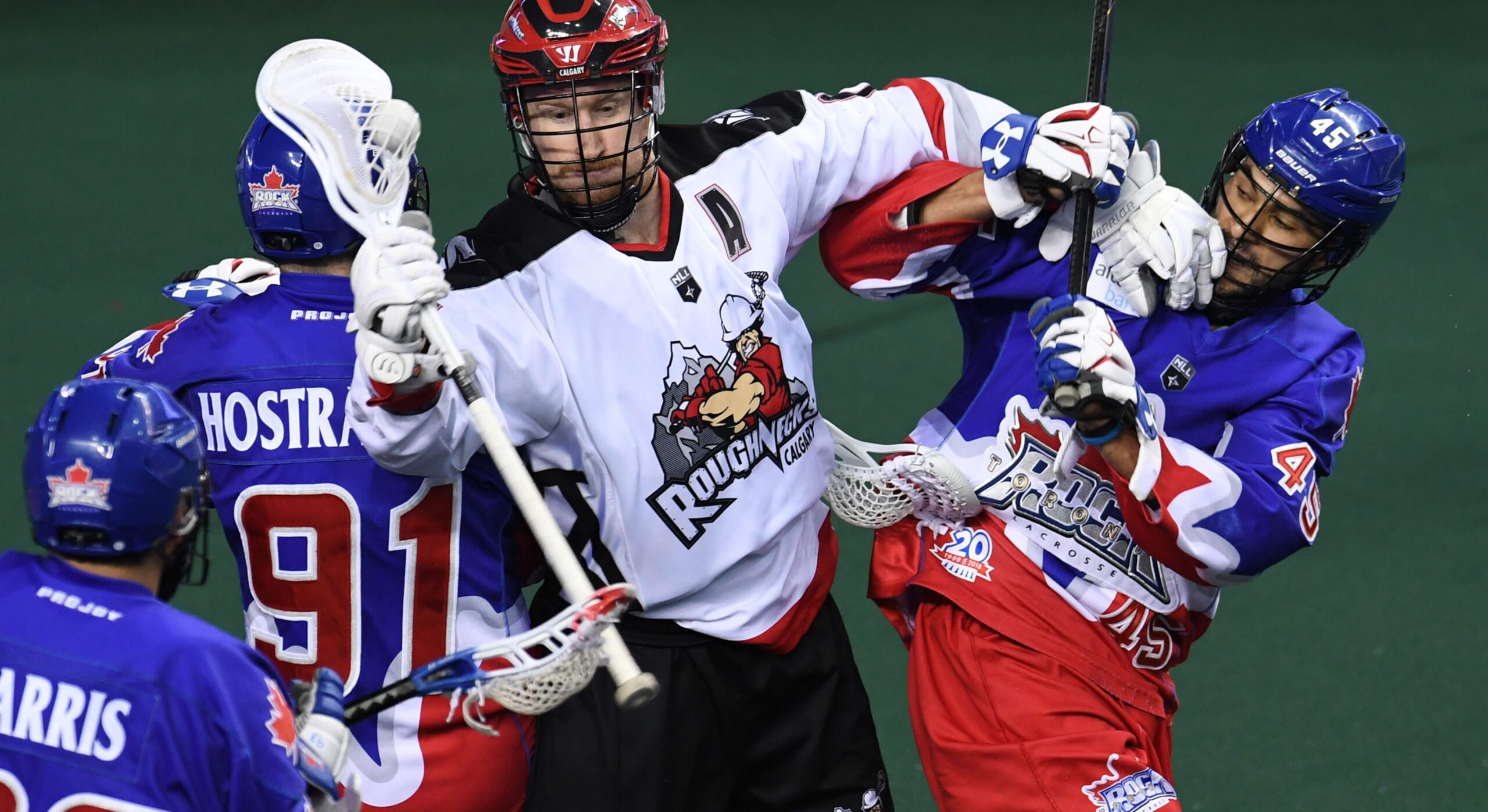 After erasing an early deficit, the Roughnecks dropped a 17-14 decision to the Toronto Rock in front of 12,097 fans at the Scotiabank Saddledome.
The Riggers trailed 6-1 after one quarter of play during the Superhero Party presented by Pete the Plumber before rallying to pull into an 11-11 tie with the Rock heading into the final frame.
"It takes a lot of energy to come back and we came back from 6-1 and we came back again later in the third quarter to battle back to tie it up to go into the fourth quarter," said Calgary coach Curt Malawsky. "We just couldn't quite get (the lead). It was tough, but the guys showed resiliency and the showed resolve. That's the parts that we're going to take away from it."
The visitors outscored the homeside 6-3 in the fourth quarter to improve their record to 7-6 as Toronto goalie Nick Rose finished with 37 saves to pick up the win.
"Their goalie played well and he made some big stops," Malawsky said. "We had our chances and our defence was pretty solid for the most part. It was just one of those nights where we probably didn't have our best. We won't take anything away from them. They're a good hard-working team, but I don't think that was our best game."
Dobbie led the Roughnecks (5-8) with four goals and two assists, while Curtis Dickson scored four times and set up one more.
"We weren't good enough tonight," Dobbie said. "Hopefully it's a learning lesson, but we just didn't come out ready to play. Toronto, they're hungrier than us. They played a hungrier game. Everybody knew it going in: whoever's the hungriest and whoever's willing to do the little things is going to win the game and they did that tonight."
Tyler Pace tallied two goals and an assist, while Wesley Berg scored once and set up four others. Riley Loewen and Holden Cattoni chipped in with a goal and two assists each, while Zach Currier also scored.
Christian Del Bianco started in net for Calgary, but was pulled late in the first quarter after giving up six goals on 17 shots. Frank Scigliano went on to make 31 saves in a relief appearance.
"The guys went to war for Frank and tried to pull it out for him," Malawsky said. "I left Frankie in because he deserved to battle through it. We got it back late and they got a couple chances that went in. I'm proud of both those guys. It's a learning experience for young goaltenders. They're a great tandem and that's the way we view it."
Rob Hellyer paced the Rock attack with a hat trick and six helpers, while Kieran McArdle also had three goals to go with one assist.
Adam Jones, Reid Reinholdt and Phil Caputo had two goals each, while Brodie Merrill, Challen Rogers, Dan Lintner, Sheldon Burns and Latrell Harris also scored for Toronto.
Merrill and Burns scored to give the visitors an early 2-0 lead before Dobbie took a pass from Tyler Digby and fired a shot to the top corner over Rose's left shoulder to get the Riggers on the board.
Toronto tallied the next four goals to build up a 6-1 lead by the end of the first quarter before the Riggers outscored the Rock 7-2 in the second to tie up the score heading into the halftime intermission.
Dobbie found the back of the net twice in 55 seconds early in the second before Pace and Currier scored to pull the 'Necks within two goals.
After McArdle and Pace traded goals, Jones scored at 8:23 to put Toronto up 8-6.
Just 40 seconds later, Dickson lived up to his 'Superman' nickname by diving through the air while firing a shot past Rose at the same time. His first goal of the game was also the 600th goal of his NLL career.
Berg rounded out the scoring in the first half with a powerplay goal to pull the homeside into an 8-8 tie.
Dickson accounted for all of Calgary's offence in the third quarter as he netted three goals, while Lintner, Reinholdt and Jones scored for Toronto.
The Rock notched four of the first five goals in the fourth quarter before Loewen converted a feed from Dobbie to pull the Riggers back within three goals.
After Harris scored into an empty net, Dobbie took a pass from Pace and fired a shot past Rose to round out the scoring.
The Roughnecks will look to return to their winning ways next Saturday, March 31 when they take on the Vancouver Stealth at the Langley Events Centre.
"We've got to look to next week and a really important divisional game and move on and get a win," Berg said.