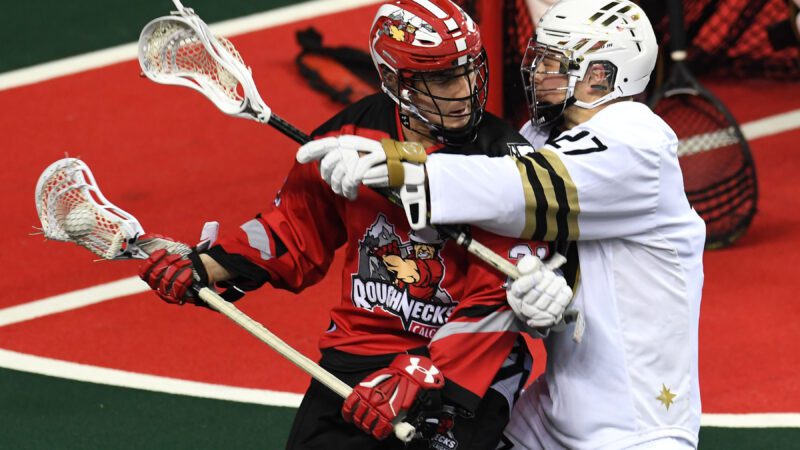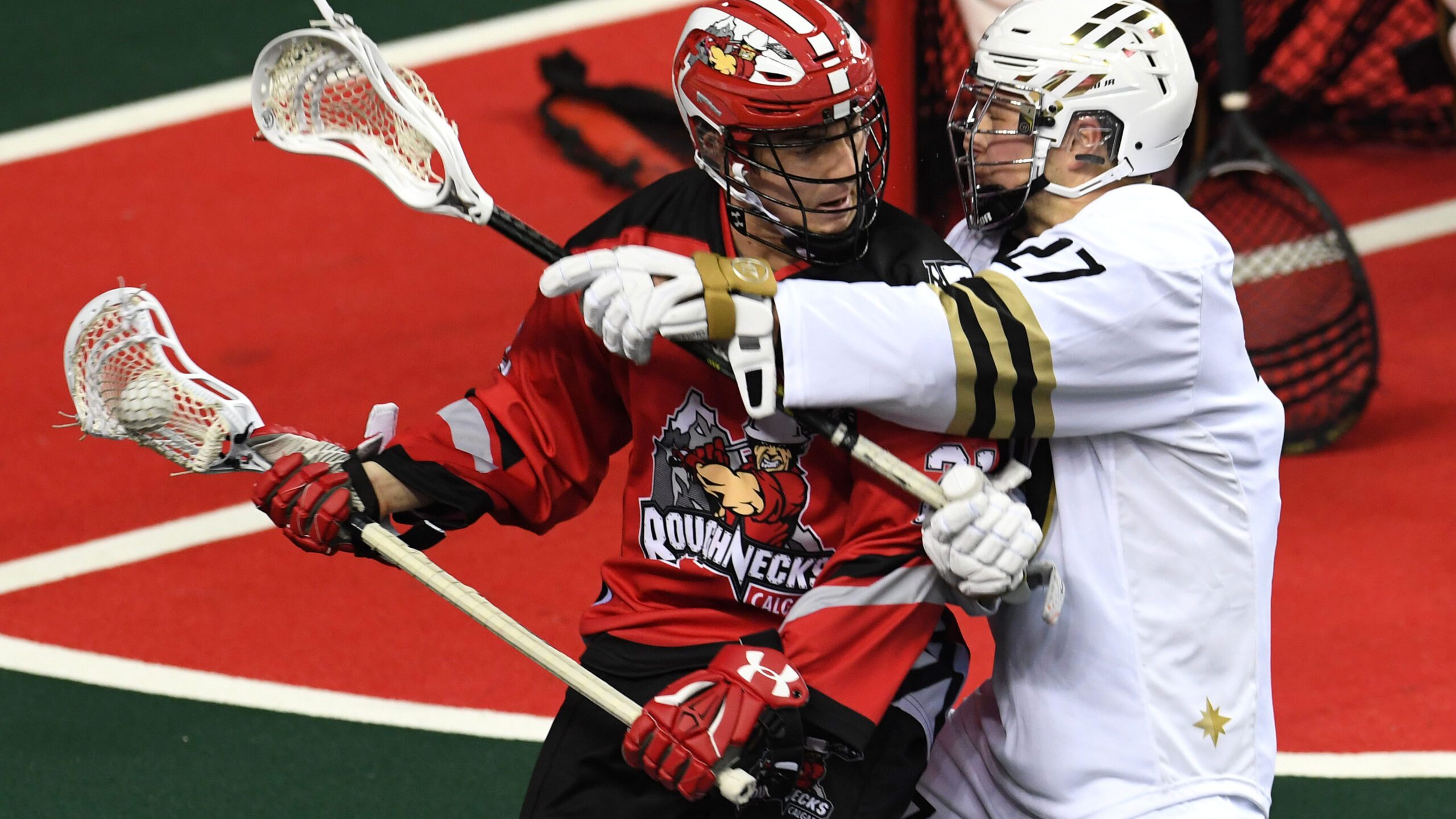 The visiting Vancouver Warriors had other ideas as they notched five straight goals in the fourth quarter before captain Matt Beers scored at 4:17 of overtime to give them a 14-13 victory.
"I thought we were good for 50 minutes," said Calgary coach Curt Malawsky. "We had a 13-8 lead and we started to panic a little bit. We've got some young guys. Sometimes that happens. Guys overthink it and then a couple errors. It's a lot of guys working hard and trying to make things happen."
One thing that didn't sit well with the home team was the fact that the Vancouver visitors were a little over-zealous in celebrating their victory.
"They're hooting and hollering in our rink," said Malawsky, who will do his best to prepare his players for next Friday's rematch against the Warriors at Rogers Arena in Vancouver. "We hear all that stuff. At the end of the day, our guys are going to watch some film and as coaches we'll come up with a game plan.
"I know it's not sitting very well in that room right now. We'll know six days from now if it really hit home and if we got better. I fully expect our guys to do that and we'll learn from this."
Dane Dobbie led the way for Calgary with five goals and four assists as the 'Necks built up a 13-8 lead early by the 28-second mark of the fourth quarter before the Warriors rallied for the win.
"We just didn't stick to it," said a visibly upset Dobbie following the setback. "We let our foot off the gas. They were hungry and the last 10 minutes cost us the game.
"Losses in this league are unacceptable," he continued. "We've got to go back to Vancouver next week. Luckily we have them six days from now, so we've got to go back there and get a win."
Logan Schuss led the way for the Warriors with a hat trick and six assists, while goalie Aaron Bold made 43 saves, including two in the extra session to record the win.
Tyler Pace had two goals and four assists for the Riggers, while newcomers Dan Taylor (1g, 4a), Rhys Duch (1g, 3a) and Chris Boushy (1g, 1a) also got in on the action.
The loss was especially tough for Duch, who signed with the Riggers on Nov. 29 after playing for the Vancouver franchise last year when the team played out of Langley and were known as the Stealth.
"The highs were a little too high and the lows were a little too low," summed up Duch in regards to his first game as a Roughneck. "I'm a veteran of the sport. I'm new to the team, but not new to the sport. I think I've got to do a better job of controlling my emotions and definitely contribute on the scoreboard a bit more.
"I've got to make sure that this is the team that's winning next week and I'm going to do everything I can to make sure that happens."
Riley Loewen, Chad Cummings and Mitch Wilde tallied a goal and an assist each for the hometown team, while goalie Christian Del Bianco finished with 32 saves in net.
Keegan Bal and James Rahe notched two goals each for Vancouver, while Joel McCready, Justin Salt, Dan Lomas, Zack Porter, Owen Barker and Tony Malcom also scored.
After Bal opened the scoring for Vancouver 2:35 into the game, Dobbie scored 26 later to tie things up.
Schuss then put the visitors up 2-1 at 7:23 before Dobbie responded right back with his second of the night 38 seconds later.
Following goals by Lomas and Salt for the Warriors, Dobbie scored on a penalty shot at 9:22 to complete his hat trick and pull the home side within a goal.
Pace evened the score when he took a pass from Dobbie and fired a long-range shot through a screen past Bold with 64 seconds remaining in the opening quarter.
The Riggers outscored the Warriors 5-2 in the second quarter as Duch and Taylor both recorded their first goals for their new team, while Dobbie continued his hot hand with two more markers.
Pace added a power-play goal with 3:18 to play in the first half to give the 'Necks a 9-6 advantage heading into the intermission.
The Riggers outscored the Warriors 3-2 in the third quarter to extend their lead as Boushy, Loewen and Cummings did the damage.
After Wilde scored 28 seconds into the final frame to put the 'Necks up 13-8, the Warriors mounted a furious rally as Schuss scored twice, while Bal, Barker and Rahe added singles to force overtime.
Following several chances for each team in OT, Beers took a feed from Porter and fired a shot past Del Bianco, who stopped the other three shots fired his way in extra time.