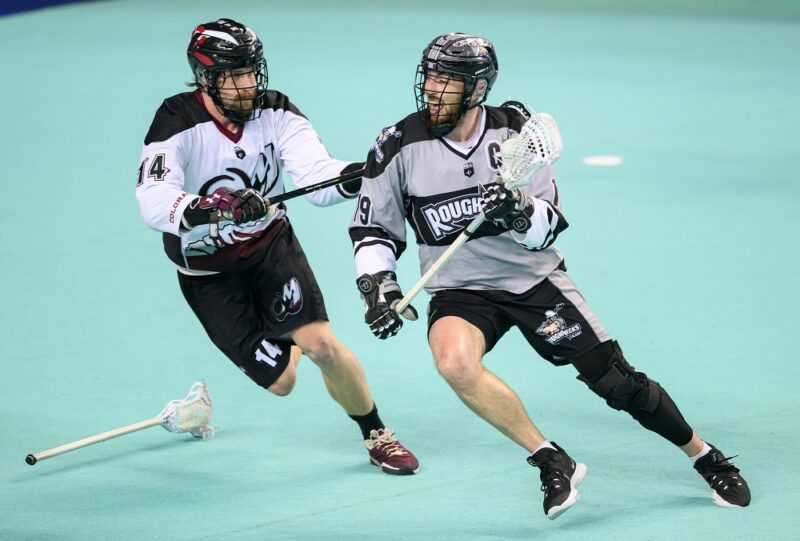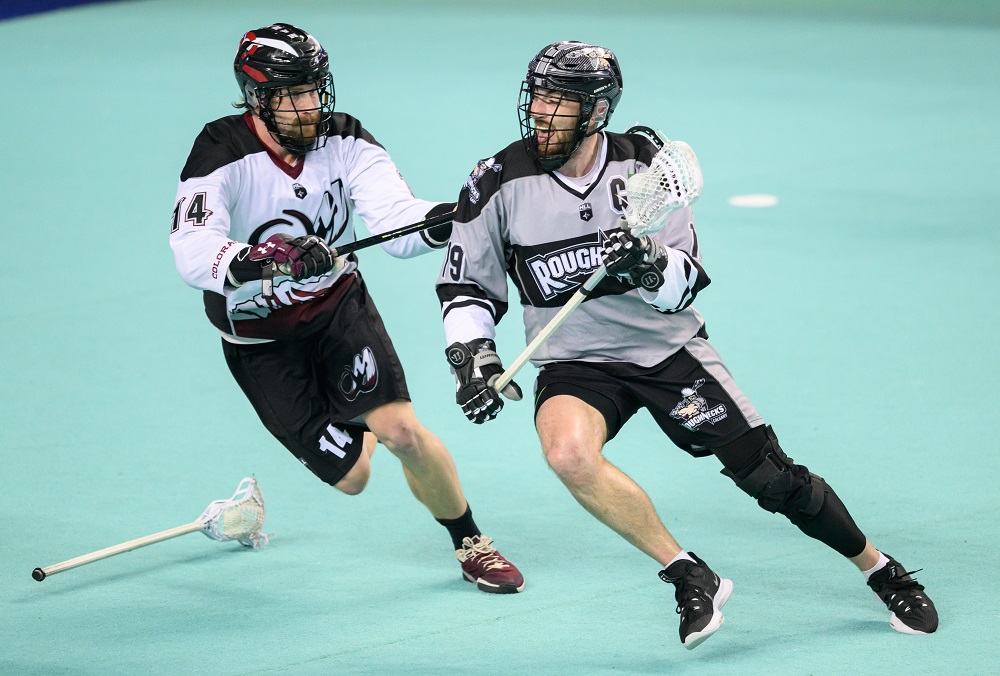 By: Riley Pollock – 16-02-23
Nine games down, nine to go.
The Riggers sit 6-3 at the halfway point of their 2023 season, good enough for second in the Western Conference and have won three straight games. Captain Jesse King says the group isn't surprised with what they have accomplished so far.
"It's been kind of a rollercoaster to start the season for us," King said. "I don't know if anyone would have had us pegged at 6-3 at the halfway point but for our team we believed in each other, we believe in this group and we believe that we can do some pretty fantastic things in this league with the team that we have."
The Roughnecks have played in tight contests many times this season and King thinks that can help them down the stretch.
"We're a resilient bunch," he said. "We've played in multiple close games which gives us a little bit of an advantage moving forward in the second half of the season and you're starting to see guys come full stride with Pacer (Tyler Pace) playing well right now, Cooker (Tanner Cook) playing well right now, our defence and our goaltender are playing outstanding and you're seeing different guys be effective every night."
The Roughnecks are winners of three straight after an overtime loss to Toronto at the Rough House on Jan. 28. They were not happy following that loss as many thought they should have won the game.
"I think that was a game that we felt that we earned," said King. "Coach came into the locker room and he wasn't disappointed, he wasn't upset, he was just mad that we lost. He wasn't mad at us; he was just mad at the fact that we lost that game because he felt like we played so hard throughout the second half and had such an amazing effort to make that comeback happen."
"You can believe in our team and you can believe in winning all you want but until you start acting upon that it doesn't really mean anything, but I think that when that happened a lot of guys had that shift in their attitude and their belief and thought hey we can do this. You see it in the work that guys put in throughout the week, you see it in the group chats about film and what teams' tendencies are throughout the week and going into the weekend which is really exciting."
The Roughnecks are now on the road for three straight games and won't return to the Rough House until March 17 when they battle the Saskatchewan Rush on St. Patrick's Day. King knows these next three road tests are huge for the direction this team wants to go.
"It's extremely important, we're going to take it one game at a time," he said. "In each game we will have different game plans, different setups for how we want to do things, but the mental part will always stay the same. We're going to go out there and we're going to give it our all in all facets of the game and I think that's when we are successful."
The Roughnecks have received a lot of offence from their transition game this season led by Christian Del Bianco's 15 assists in nine games. King loves the work the backend has done to score goals but was happy to see the offence come alive last weekend as they head on this road trip.
"For a few games there it was kind of like, damn is this how it's going to be every game, where the offence is only scoring four or five goals?" King said. "It was a good confidence booster for a lot of guys on our team in the Saskatchewan and Colorado game. I think especially a guy like Josh (Currier) who shot the ball so well on Saturday and he's putting the ball in the net, you want to see those guys get confident going into the second half of the season. Same with Pace and Tanner, those guys put up 10 points each in two games over the weekend which is unbelievable. Those are the things that we want to happen moving into the second half of the season."
The Riggers begin their second half Friday in Vancouver when they take on the Warriors at 8 p.m.