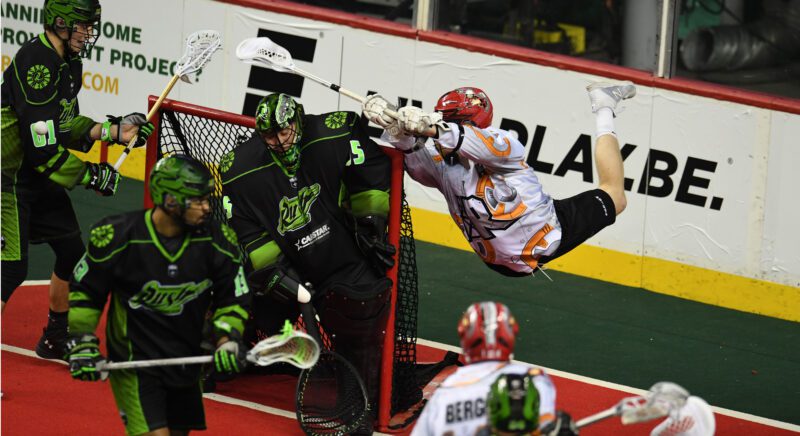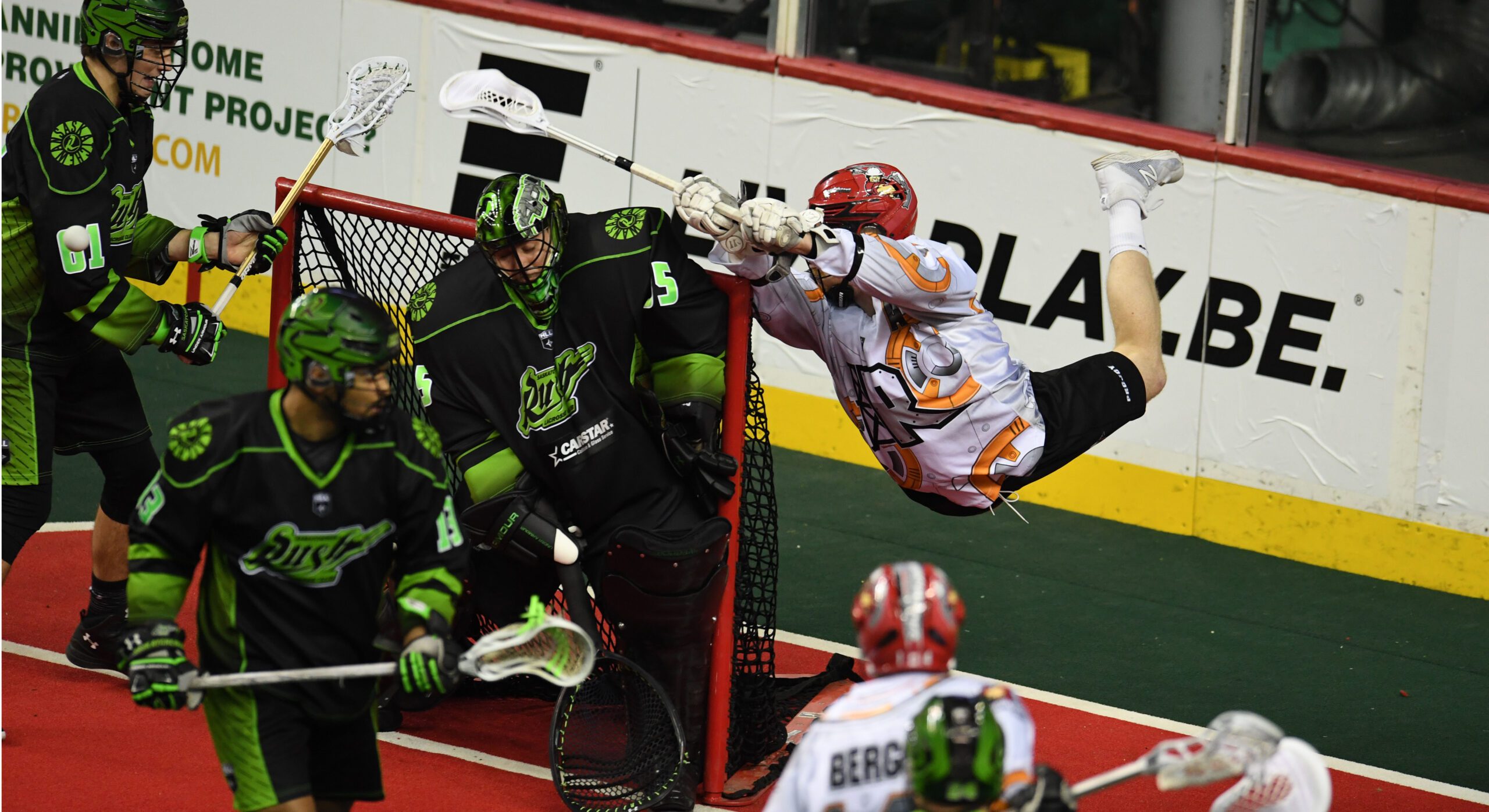 SASKATOON-
A FAMILY AFFAIR:
It's not unusual for brothers or cousins to play each other in the National Lacrosse League, and there will be yet another family match-up this weekend.
Riggers defender Garrett McIntosh will play his younger brother, Ben tonight as the Roughnecks take on the Saskatchewan Rush in the NLL West Final.
"It's a fun sibling rivalry, I love playing against him and battling against him," said Garrett. "We've been doing it our whole lives; it's like any other game except I get to hit him a little bit harder, and if I hurt him, I'm not going to get yelled at by mom and dad."
Having children on two teams that hold such a deep rivalry would probably create some conflicts for most parents.
But not McIntosh's – they're always cheering for both sides.
"My mom comes into town (Calgary) and she'll wear a Roughnecks jersey, but she'll have a Rush one underneath – and vice versa in Saskatchewan," said Garrett.
FRENEMIES:
Roughneck forward Riley Loewen will take on his old club in a post-season tilt for the first time in the West Final. Loewen spent three seasons with the Rush franchise – from 2014-2016 – before joining the Roughnecks in 2017.
And it's always nice seeing old friends, but that won't matter come Sunday at 5 p.m.
"Obviously I have a lot of relationships built with a lot of those guys," said Loewen.
"I work with (Rush forward) Robert Church so I see him every day, and a lot of those guys are still my best friends. I see them at home all the time so it's good, but as soon as you step on the floor, friendship's off."
HEAD-TO-HEAD:
Roughneck defender Tyler Burton will be taking most – if not all – the face-offs versus the Rush this weekend. And he's expecting a very physical battle against Saskatchewan's go-to face-off man, Jeremy Thompson.
"It's always been even with him" said Burton. "He's very quick so I just got to get my timing down early, and once I do that I just have to overpower him in there, out-will him."
Securing ground-balls off the face-off will be huge for the Riggers this weekend, everyone knows: the more you have the ball, the more scoring chances you get.
"It controls the momentum of the game, so I feel it's a pretty important duty for me to have to be able to get the ball back for our guys, or get it in a position here they can pick it up," said Burton. "It might not always win it to myself but I've got to get it to a spot where we've got good loose-ball guys like Zach Currier and Tyson Bell to pick it up."
Burton sits third in the league in regular-season face-off victories at 216-of-418, while Thompson sits fourth winning 234-of-434.
RIGGER CONNECTIONS:
A familiar face awaits the Roughnecks, as they'll play former Rigger veteran Jeff Shattler – who is now in his first season with the Rush.
Shattler spent 11 seasons with the Roughnecks and previously held the all-time franchise points record at 684, before he was bested by Dane Dobbie who surpassed 700 points this past regular-season.
"There are old teammates and friends on that team but it means nothing coming into this weekend," said Dobbie. "When we go into every game it's a battle, we enjoy each other's company during the week but during the season it's all business."
After playing 10 seasons on Roughnecks offence together, Dobbie knows there's no underestimating Shattler.
"Jeff's a great lacrosse player, he sees the floor really well, he plays really well off of (Rush forward) Mark Matthews," said Dobbie. "He's been fantastic for them, and he was fantastic for us for 11 years.
"We know he's a big game player and he's going to have a good game."