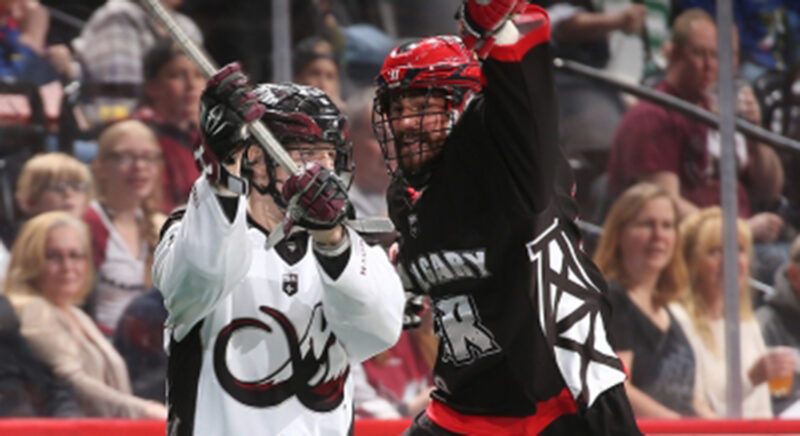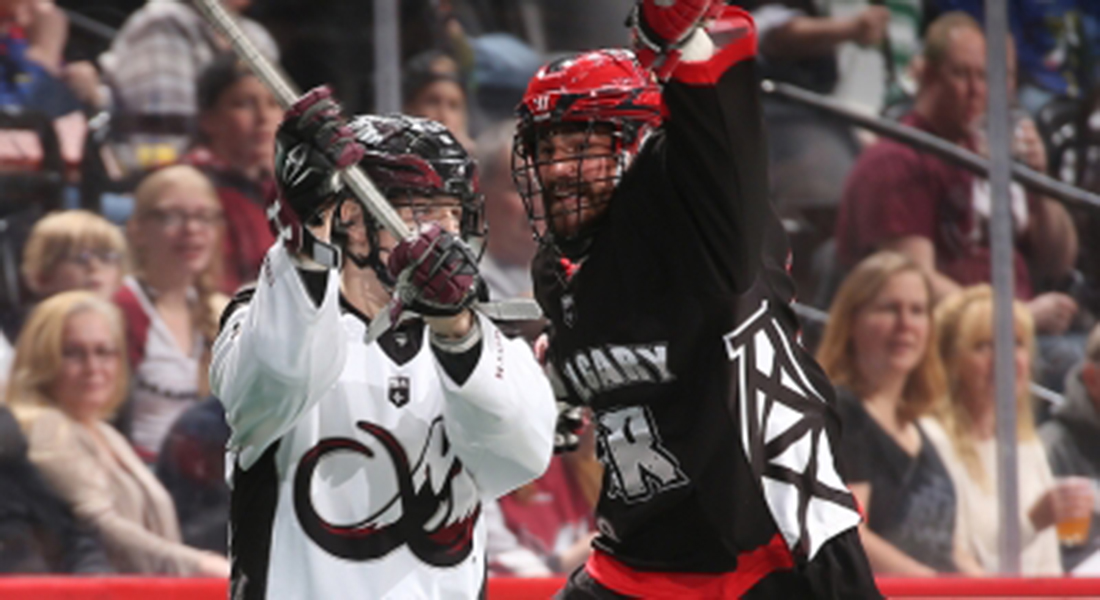 DENVER –
Wesley Berg is pretty used to winning in Denver.
He's hoping to do it again Saturday night when his Roughnecks take on the Colorado Mammoth in the NLL West Semi-Final.
The Rigger forward considers the city a second home, as he attended the University of Denver for four years, and also plays for the Major League Lacrosse's Denver Outlaws.
"We've got Zach Currier on the (Outlaws) now so I can't get rid of the guy," Berg laughed. "It's been a lot of fun, we miss the first three or four MLL games of the year – hopefully more this year if we keep going in playoffs, that's the plan."
The Mile High City has been good to Berg, who's won an NCAA championship with the Pioneers, and a Steinfeld Trophy with the Outlaws.
"It's not as exciting as playing in Calgary, but they've got a really good fan base out here and a lot of support," he said. "The city is a lot of fun with all these arenas right next to each other, the Broncos and Rockies stadiums are just down the street from the Pepsi Center. It's a pretty cool city to play in, there's a lot to do down here and they've got an unbelievable amount of support for their sports teams."
Fellow University of Denver alumni, former Pioneer, and current Denver resident Tyler Pace says it's great to play at home, but he's focused on being a Roughneck.
"I've been watching the games here for the past few years and I have a couple of buddies on the team," said Pace. "I've built a relationship with the Mammoth and the Pepsi Center. But obviously we're here to win and I'm a Roughneck not a Mammoth."
CONFIDENT CHRISTIAN
Saturday will be goaltender Christian Del Bianco's first NLL playoff start.
That could be intimidating for some players, but the youngster has had ice water in his veins this season.
Besides, Del Bianco's used to playoff pressure: he won the 2016 Minto Cup with the Coquitlam junior A Adanacs, and played in the 2017 Minto Cup loss to the Six Nations Arrows.
So, instead of feeling pressured, Del Bianco is feeding off of the excitement.
"I don't treat it any different than any other game," he said. "It's nice that it's do-or-die, both teams will be going even harder than usual so I'm looking forward to it."
Del Bianco will face a potent Mammoth offence but he's seen them all before and knows what to expect.
"Take it one shot at a time, you can't really look at it like this guys scored two goals there, and this guy hasn't scored yet," said. Del Bianco. "You just play every shooter the same, and take it as it comes."
With his incredible 10.50 GAA, and .793 save percentage Del Bianco is a netminder that can steal games.
But at the end of the day- it's going to take a full effort down the roster to beat Colorado.
"Everything we've done this year was as a team, I think we just rallied and stuck to our game plan, and battled through the harder times at the start of the year."
IN ENEMY TERRITORY
"No, not really."
That was Roughneck defender Creighton Reid's response when asked if he was excited to see some old teammates off the floor.
Instead of exchanging pleasantries with old friends, the former Mammoth player is only focused on one thing – winning.
After spending six seasons with the Mammoth (and a brief stint in 2017 with the Buffalo Bandits), Reid managed 18 loose balls and accounted for nine caused turnovers in his first season with the Riggers.
In his second turn in Calgary, he almost doubled his numbers – notching 48 loose balls and nine CTO's in the 2018 campaign.
"I've played an awful lot of games here so I guess I know what to expect," he said of the Pepsi Center. "It's going to be a loud raucous crowd, which I think helps both teams. It's a fun atmosphere to play in, and it should be a good game."