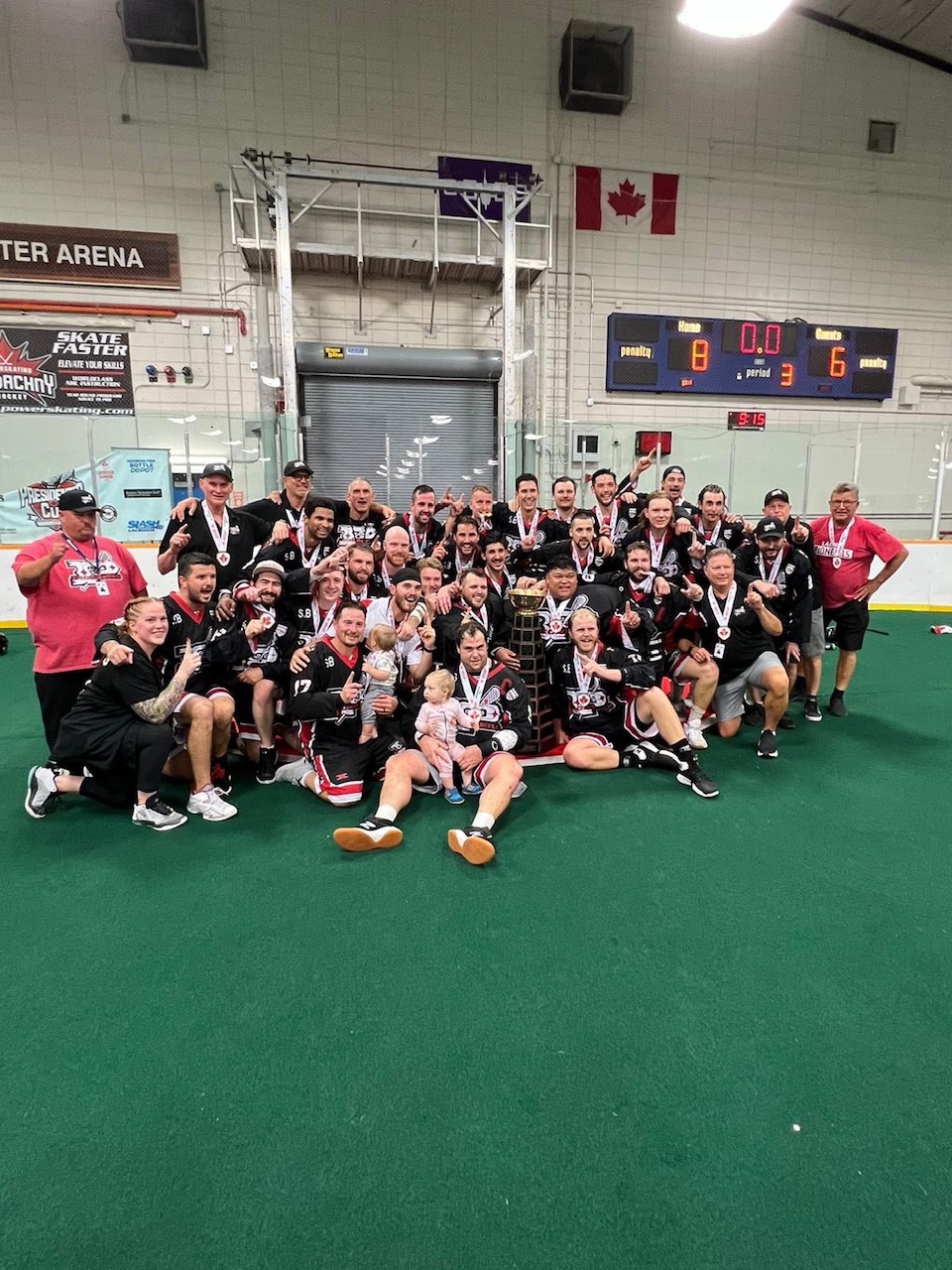 Just because the NLL season is over doesn't mean our Roughnecks aren't still playing some lacrosse. We have players competing in the PLL, WLA and MSL summer leagues as well as Senior B.
Let's take a look at how all the players did this past week and check in every Monday for our weekly recap:
First off, we lead with a big congrats to three Riggers.
Tyler Pace, Zach Herreweyers and Jeff Cornwall won the Senior B Presidents Cup this past week with the Ladner Pioneers. They became the first B.C. team to win the title since 2004, beating the Akwesasne Bucks 8-6 on Saturday in Edmonton.
Reece Callies and the Langley Thunder took down Nanaimo in five games and are now off to the Mann Cup to take on Peterborough starting Sept. 9.
The PLL playoff quarter-finals took place this weekend with Zach Currier and Justin Inacio advancing to the semi-finals.
Zach Currier, (Waterdogs PLL): 1 game: 2 goals, 2 assists, 8 Ground Balls, 1 CTO
Justin Inacio, (Archers PLL): 1 game: 3 Ground Balls
Tyler Pace, (Ladner Pioneers WCSLA): 6 games: 8 goals, 21 assists
Zach Herreweyers, (Ladner Pioneers WCSLA): 7 games: 7 goals, 9 assists
Jeff Cornwall, (Ladner Pioneers WCSLA): 5 games: 3 goals, 1 assist