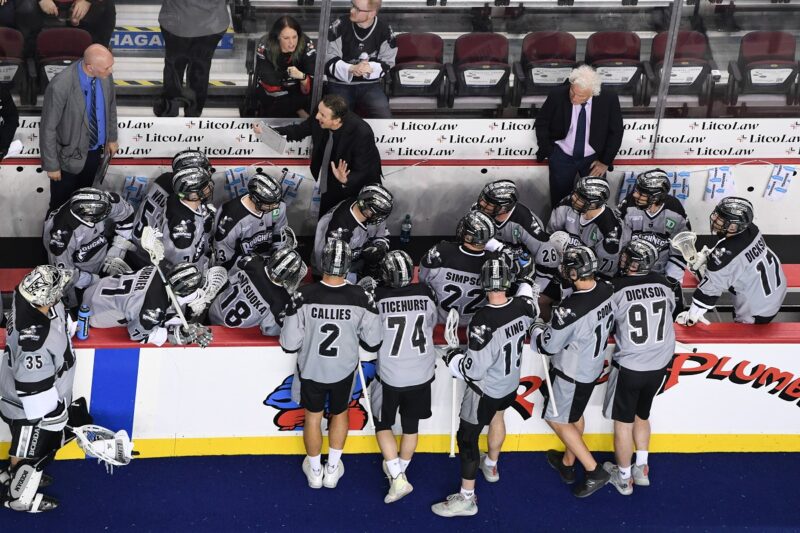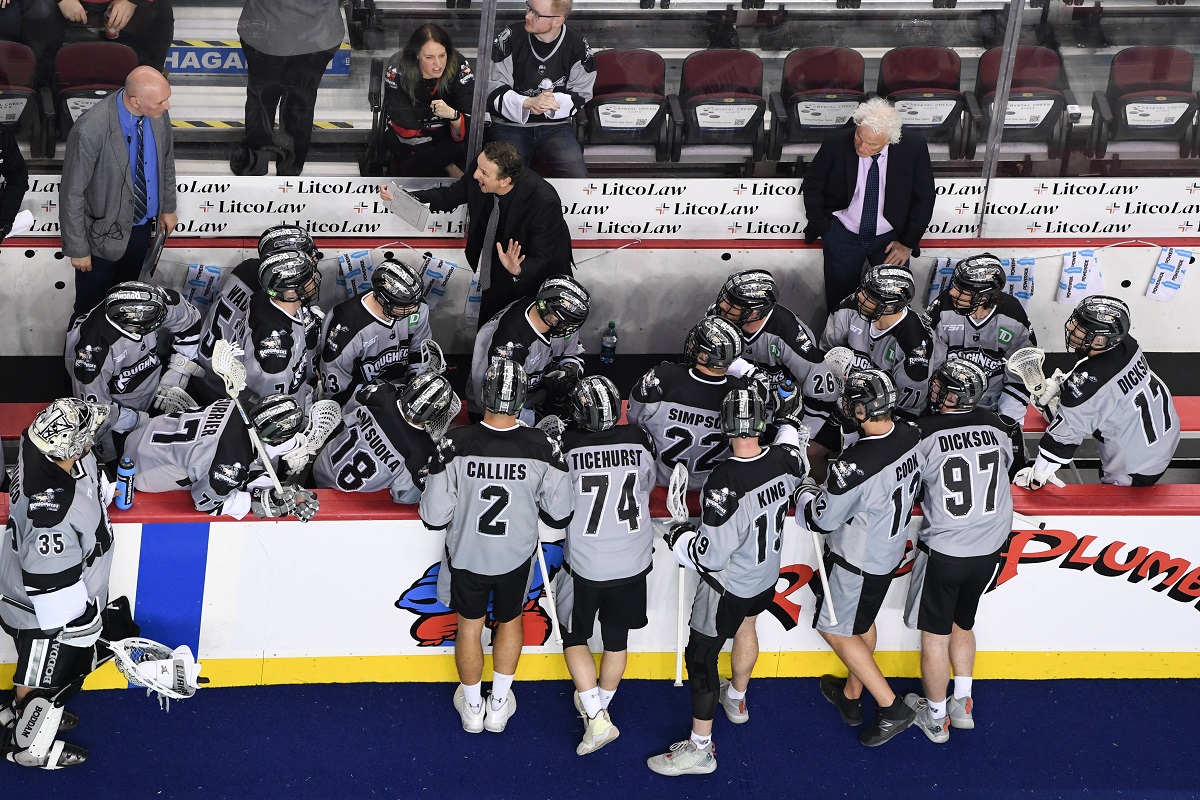 It was the year the NLL returned to the turf after missing the entirety of last season due to COVID.
The Roughnecks started the season as the defending champs – from pre-pandemic times back in 2019 – but with a much different looking team. The biggest change was the departure of former MVP Dane Dobbie who went to San Diego as a free agent.
It was a challenging start to the season as the Roughnecks looked to mesh a lot of new players moving into key roles, as well as starts and stops due to COVID. The Riggers finished the first half of the season 3-6.
"We hit another wave and that caused a pause in our season for sure, it was a six-week break there in December and into early January," said GM Mike Board. "So it was tough to adjust and get in a rhythm right in the beginning because of those things but once we started playing on a more regular basis I think things fell into place."
They certainly did.
The Roughnecks split their first two games of the back half of the season to move to 4-7 before rattling off five straight wins to get themselves firmly planted in a playoff position. They secured a home playoff berth with a win on the final night of their regular season, beating the Mammoth 14-11 to lock up second place in the West Division.
Head coach Curt Malawsky explained what led to the mid-season turn around.
"I thought just finding consistency throughout the year, with our familiarity with each other was a big part, then the guys just started trusting and believing in each other and we got a good run but unfortunately it wasn't good enough."
The Riggers ended up playing the same Mammoth in the NLL Quarterfinal and fell 16-12 at the Scotiabank Saddledome to end their season.
There were some key playerswho had breakout seasons. The two at the top of mind are Zach Herreweyers, who scored 20 goals for the first time in his career, and Tyler Pace who set career highs in goals (26), assists (41) and points (67).
Malawsky was impressed with how both their games to the next level.
"When Dane left there was some shots to be had and there were minutes to be played," he explained. "Tyler, once he was able to be a full-time player for us, he did a great job. Full-time minutes and him getting consistency in playing every weekend was big for him and Zach just shoots the ball really well, he's a pure goal scorer and his minutes got elevated, both those guys minutes got elevated and they accepted the challenge and played really good. Things are bright for both those guys."
It will be an interesting offseason in Calgary. Curtis Dickson is set to become a free agent and there is yet another expansion draft this year with Vegas coming into the league. Malawsky and Board will share their thoughts on the team's upcoming offseason in Part 2, coming Wednesday.