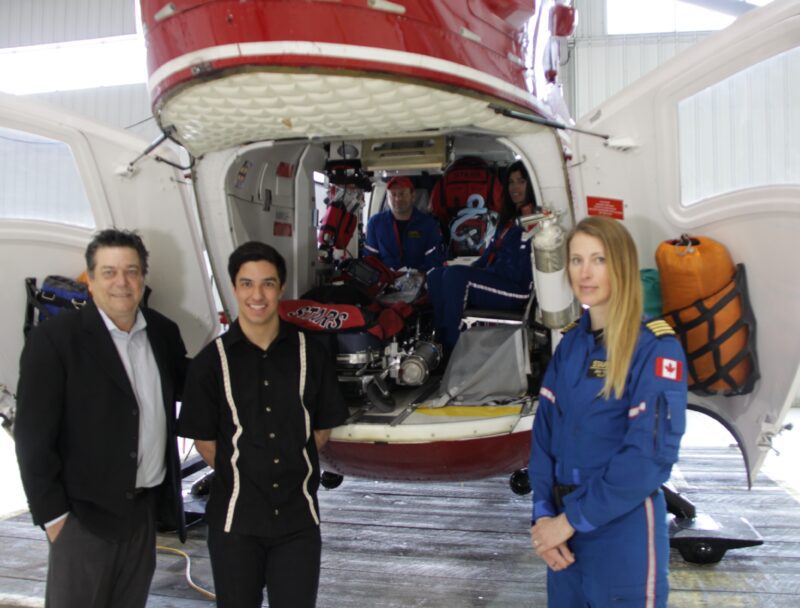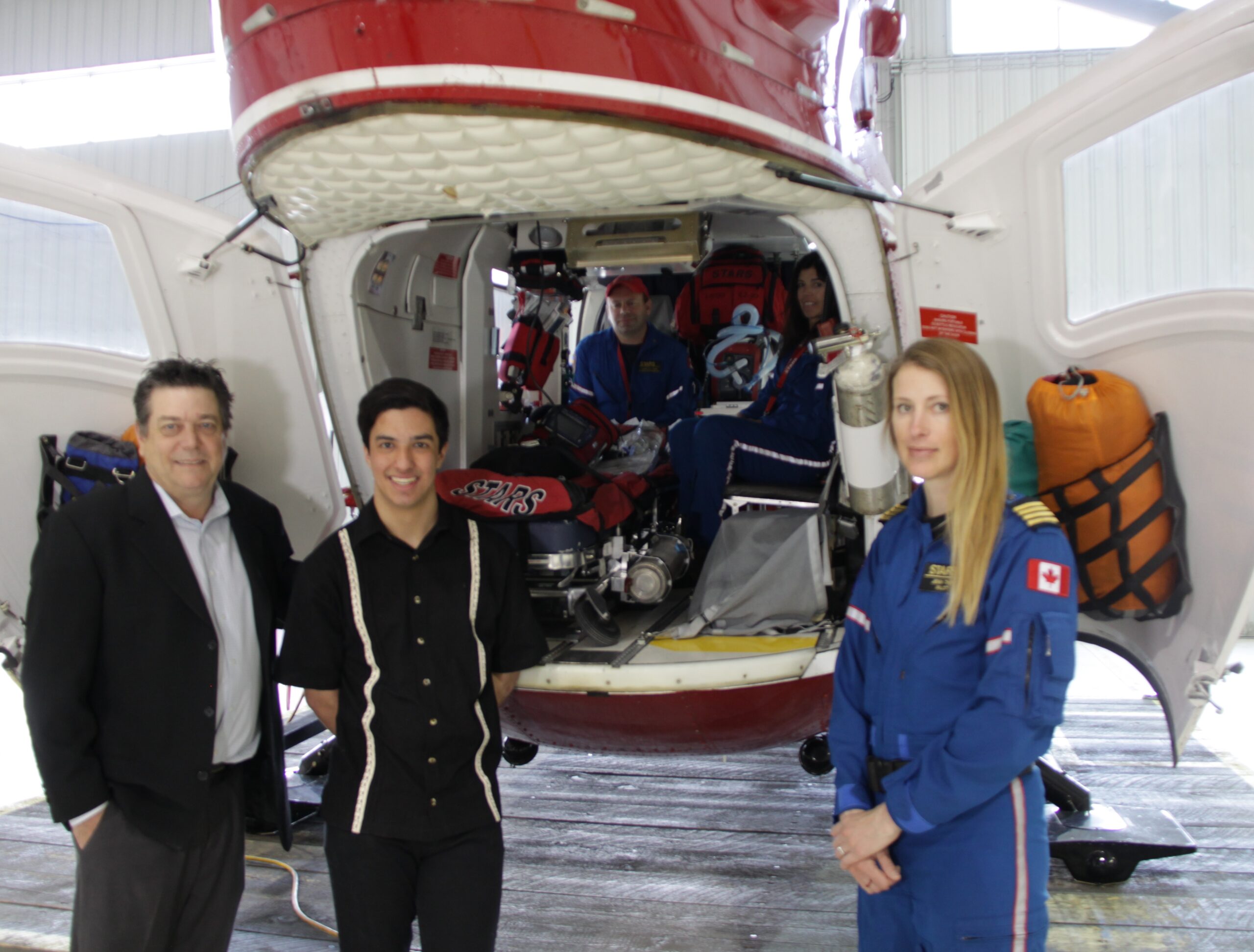 The Roughnecks and Crescent Point Energy are helping to keep STARS in the sky.
The two organizations donated $38.520.60 to the air ambulance service Wednesday.
The Roughnecks gave $13,520.60 raised through an online auction of the team's Stars Wars-themed jerseys.
Crescent Point Energy donated $25,000, in part from ticket sales to the Roughnecks Star Wars Party on Jan. 27 and for every save made by a Riggers goalie this season at the Scotiabank Saddledome.
STARS president and CEO Andrea Robertson was thankful for the support.
"It takes a village to keep us in the air and it's this type of partnership with Crescent Point Energy and the Calgary Roughnecks that makes all the difference in the world," she said. "When you look up and you see us flying overhead, you know that what you did today put us there."
Roughnecks General Manager Mike Board said giving back is an important part of what the team does.
"Being part of the community is one of the things that the Flames organization has always had and we're contributing in a small way to a group that does a lot of really big things," he said. "We've partnered with them for a few years now and we're hoping that partnership continues. When you come back every year for these kind of days you hear some of the stories that these people have to tell and to be able to support it is awesome."
Pasha Thomson – who was rescued by STARS after a snowboarding accident two years ago – is now a VIP (Very Important Patient) that speaks about the organization's impact.
"It really is very important," he said. "Obviously I'm just one person that they've rescued and they picked me ( to speak) which is very nice of them and I appreciate it, but the sheer fact is they have hundreds of people they could easily pick from because they do save lives and continue to do that."
Since its first jersey auction in 2016, the Roughnecks have been able to contribute $57,000 to STARS.