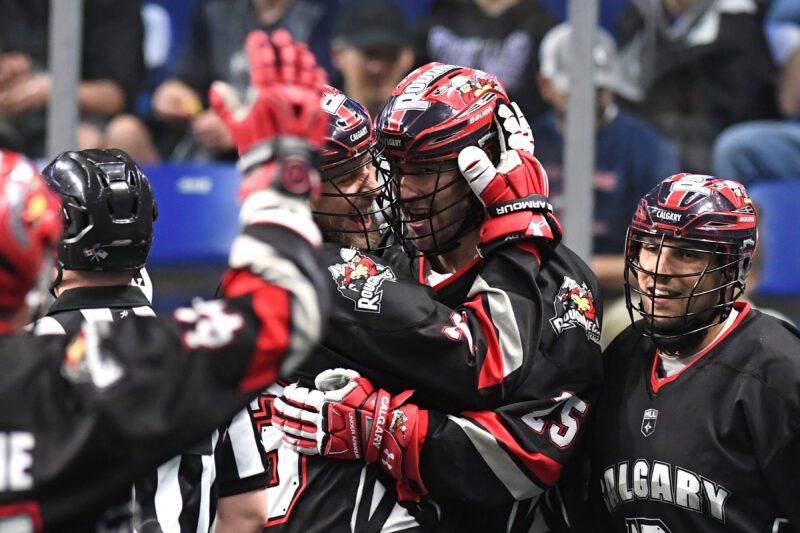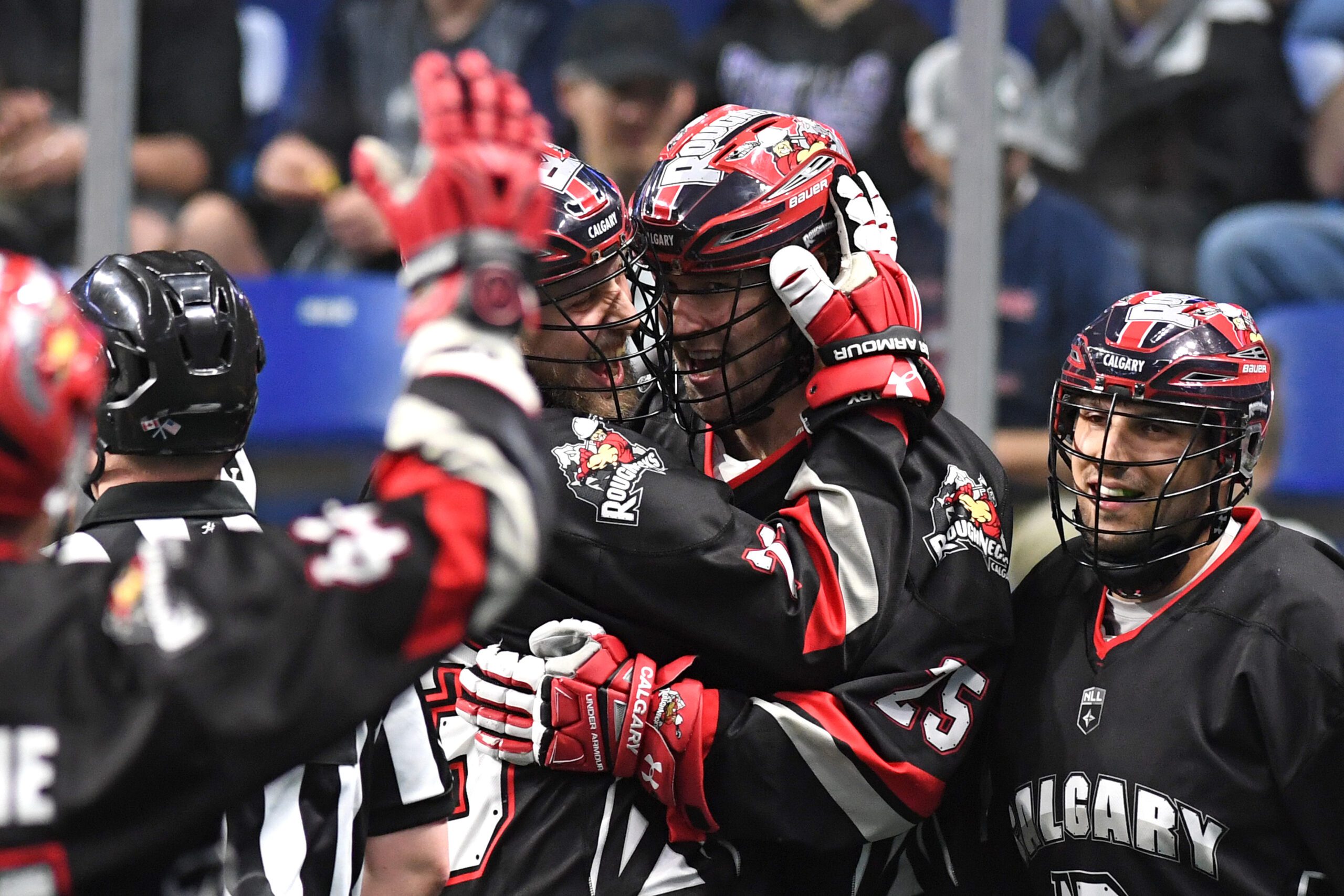 The Roughnecks used a balanced scoring attack en route to a convincing 26-11 win over the Vancouver Stealth at the Langley Events Centre.
The 26 goals scored by the Riggers equaled a franchise record for goals in a game that was set on March 30, 2003 at the Saddledome when Calgary downed the Ottawa Rebel 26-16.
"It's something to hang their hat on, I guess," said assistant coach Rob Williams in regards to the accomplishment. "The flow of the game was kind of odd with that many goals. We asked the boys to get ready for the playoffs and be better every game and I feel like, even with that sort of game, we still found a way to work our systems and improve on some of our systems."
Curtis Dickson led the way with four goals and eight assists for the Roughnecks (8-9), who won all four games against the Stealth (2-15) to sweep the season series, while Tyler Digby broke out with four goals and one assist for his most productive night of the NLL season.
"As we build into the playoffs I'm trying to play the best ball and help the team out," said Digby, who was impressed that eight of his teammates finished with at least two goals during the onslaught. "We're very tight as an offensive group. Everybody wants to see everybody succeed. We're very dangerous when we spread the ball around. I think that was very indicative of that tonight."
Holden Cattoni notched a hat trick and six helpers, while Wesley Berg (3g, 5a) and Dane Dobbie (3g, 4a) also had productive evenings.
Mitch Wilde had two goals and three helpers, while Zach Currier (2g, 2a), Riley Loewen (2g, 2a), Chad Cummings (2g, 1a) and Ryan Martel (1g) also scored.
Goalie Christian Del Bianco made 37 saves to improve his record to 7-5, while also chipping in with four assists.
Tony Malcom notched a hat trick and three assists for the Stealth, while Casey Jackson and Corey Small had two goals and two assists each.
Seth Oakes, Rhys Duch, Logan Schuss and Andrew Suitor also scored for Vancouver, while goalies Eric Penney and Tye Belanger split time in between the pipes for the Stealth and combined to make 35 saves.
Duch opened the scoring for the Stealth 34 seconds into the game before Dobbie responded for the Riggers 51 seconds later.
After Cummings scored an unassisted marker, Cattoni took a pass from Dickson and fired a shot past Penney. Cummings then tallied his second goal of the opening quarter before Small scored to pull Vancouver back within two goals.
Cattoni put the visitors up 5-2 just 37 seconds into the second quarter before Malcom replied for the homeside nine seconds later.
Digby then took a long pass from Del Bianco and deposited a corkscrew shot into the top corner behind Penney just 13 seconds after Malcom's goal.
"He's been getting better and better every game," said Williams of Digby. "It shows the kind of drive and the character that he has."
After Berg and Martel scored shorthanded goals 30 seconds apart, Vancouver coach Jamie Batley replaced Penney in net with Belanger.
Dickson promptly scored on Belanger to give the 'Necks a 9-3 lead before Suitor and Malcom answered right back for the Stealth.
Digby and Jackson then traded goals before Wilde stole a clearing attempt from Belanger and turned and fired a shot into the empty net for Calgary's third shorthanded goal of the second quarter.
Digby, Dobbie and Currier each scored twice in the third quarter as Calgary outscored Vancouver 10-2 to take a commanding 21-8 lead.
Dickson and Loewen added two more goals each for the 'Necks in the final frame, while Berg also scored a power-play marker as Calgary finished 7-for-8 with the man advantage.
The Roughnecks will round out the regular season next Saturday, April 28 when they take on the Saskatchewan Rush (7:30 p.m.).
"It's always a big matchup against Saskatchewan," Digby said. "I think they're going to give their best and we're going to give our best. It should be a good game."