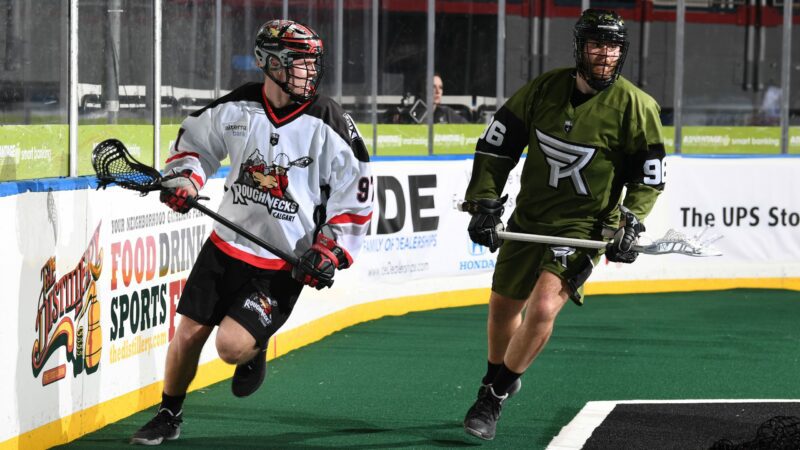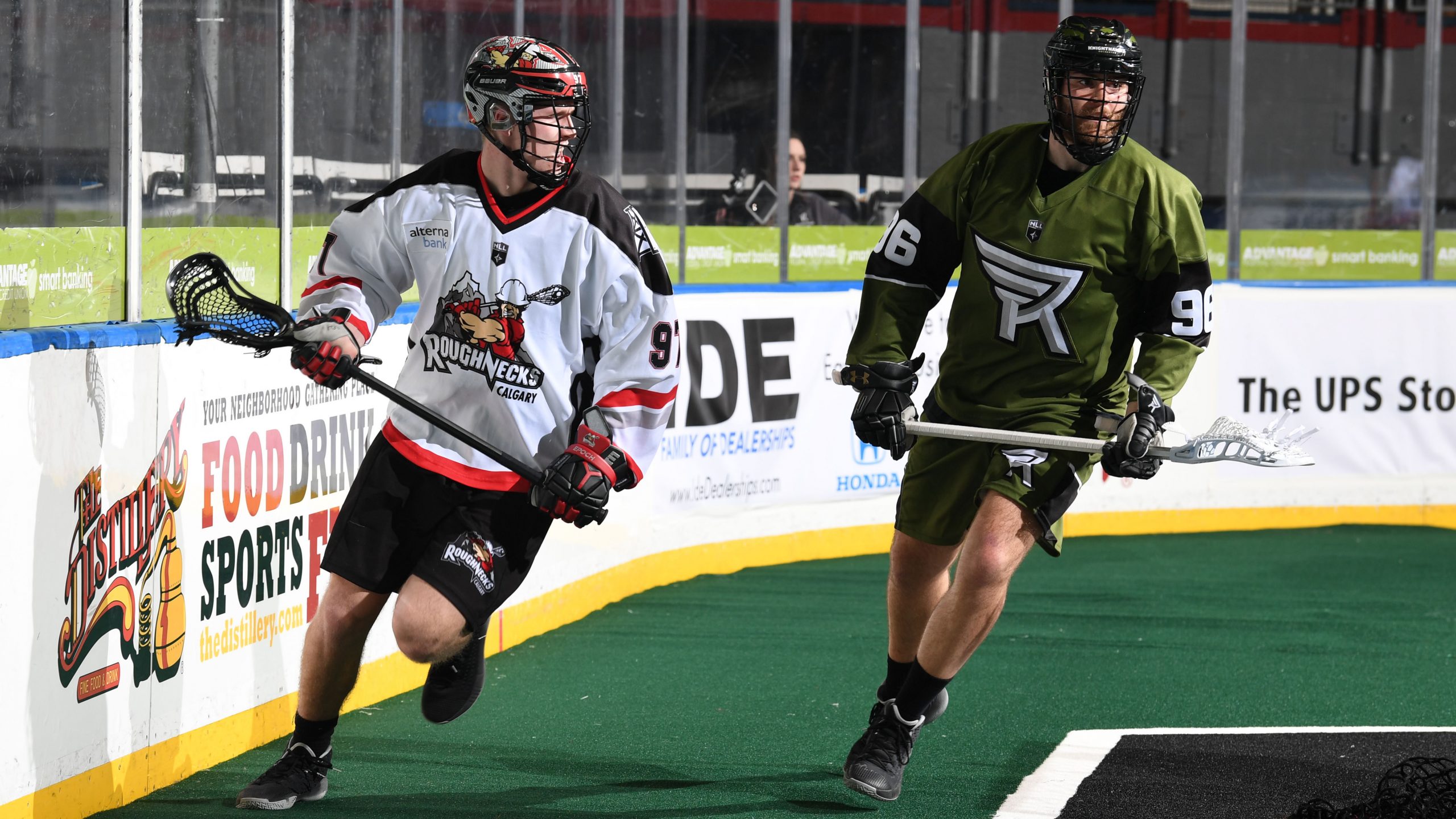 On the wrong side of history.
The Riggers fell 13-12 to the Rochester Knighthawks at Blue Cross Arena, providing the Knighthawks franchise with its first ever victory.
Despite holding a halftime lead, Calgary saw the 'Hawks chip away in the second half and complete the comeback on a late Curtis Knight goal.
For the Roughnecks, Curtis Dickson spear-headed a mix & match offence that featured a returning Rhys Duch and recently acquired lefties Dereck Downs and Zach Herreweyers.
The visitors were able to create offence through their ability to get down the turf in transition. Eli Salama picked up a pair of goals, while Reece Callies and Mitch Wilde also tallied for the Riggers.
For the home team, Calgary native Holden Cattoni made his mark on the scoresheet, scoring only once but racking up five assists in the process. Former Rigger Shawn Evans also picked up five helpers, but would be held without a goal.
In between the pipes, Christian Del Bianco was solid once again, making a number of high quality stops. But he was out-done on this night by Craig Wende of the Knighthawks who made 42 saves – including a game-saving stop on Curtis Dickson late in the fourth quarter to keep his team in front.
COACH'S CORNER:
"I thought we beat ourselves. Some nights during the year some teams are better and you tip your cap to them, but that wasn't the case tonight. I thought we beat ourselves. I take nothing away from Rochester, they played as hard as they could. One of the keys to the game was to limit their transition game and we let them score too many transition goals. The other part was discipline, to stay out of the penalty box. We take a 10 minute misconduct and we take ourselves off of a 5-on-4 in the fourth quarter…there were areas of the game where we shot ourselves in the foot."
"We're 2-3 and we've lost all three games by one goal. We've lost three games by a combined three goals. It's splitting hairs in this league."
BY THE NUMBERS:
Curtis Dickson – 2g, 3a, 16 shots
Dan Taylor – 3g, 11 shots
Eli Salama – 2g, 2 shots
Dereck Downs – 2g, 6 shots
Mitch Wilde – 1g, 1a, 1 shot
Reece Callies – 1g, 2a 8 loose balls
Zach Herreweyers – 1g, 3a, 5 shots
Tyler Burton – 1a, 11 loose balls, 20-28 FO
Christian Del Bianco – 40 saves
SAY WHAT:
"It was a disappointing result, but on the plus side, I think the guys played hard the entire game but at key moments and key opportunities, we made mistakes and they capitalized on them. In this league, that's the difference between losing a one-goal game or winning a one-goal game." – Dan Taylor on the loss vs. Rochester.
"With the guys we have out on the left side, I know that I need to step up into more of a scoring role. I was pleased to get results, but at the same time, it's hard to relish in it after a tough loss like that. I'll take the positives and try to move forward and continue doing that down the road and for the rest of the season." – Dan Taylor on his hat-trick.
"I think it's all about preparation this week. It's about understanding what we're up against and Halifax is a good team. We're 0-2 at home and that doesn't sit well with us. We don't like losing in the Rough House so it's going to be about preparation and guys focusing on what their role is, what their job is and coming together as a group." – Dan Taylor on next weekend.
NEXT UP:
The Roughnecks are returning home next weekend as they host the new-market Halifax Thunderbirds on Jan. 25. It's an East Coast Kitchen Party which features $5 Alexander Keith's from 6-7:30 PM, East Coast eats, and the Nova Scotiables performing live at halftime.