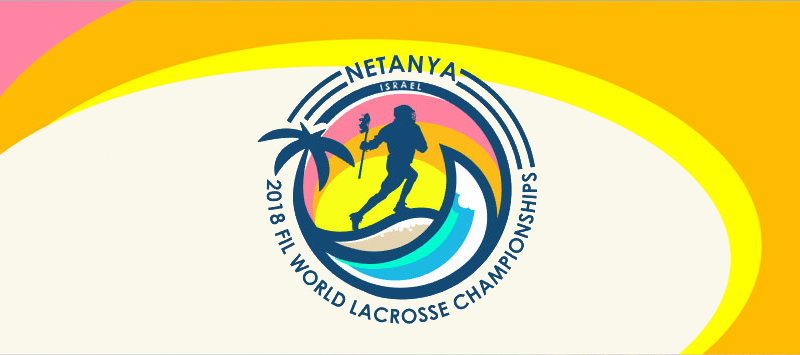 Calgary, AB – The Canadian Lacrosse Association (CLA) and the senior men's national team coaching staff has announced the roster for next month's 2018 FIL Men's Lacrosse World Championship in Netanya, Israel which features four current Calgary Roughnecks and one alumnus.
"The Roughnecks organization would like to congratulate the current Roughnecks and alumnus on being named to Team Canada," said Roughnecks General Manager Mike Board. "It is an honour and a privilege to play for your country and we wish them all the best in their quest for gold in Israel this summer."
The 23-player roster includes Roughnecks defensemen/transition players Tyson Bell and rookie Zach Currier along with returning forwards Wesley Berg and Curtis Dickson. They are joined by Roughnecks alumnus and four-time veteran national team member Geoff Snider.
Bell, drafted in the second round, 24th overall in the 2015 NLL Entry Draft, set a career high with 11 assists in 2018 and finished 10th in the league with 23 caused turnovers. He is currently playing with the Six Nations Chiefs who sit fourth in the MSL.
First round draft pick, Berg, selected fourth overall in 2015 closed the 2018 regular season with career highs in a multitude of categories including: 37 goals, 49 assists, 86 points and 18 power play assists. Berg currently leads the Oakville Rock, tied for first in the MSL standings, with 17 assists including four power play assists over four games.
Roughnecks freshman Currier had a breakout season setting the record for rookie caused turnovers with 33 and led the league with 200 loose balls. The 24 year old has played two games with the Peterborough Lakers this summer helping lift the team to a 5-1 record, tied for first in the MSL.
Dickson, Calgary's first round draft pick, third overall in 2010, wrapped up the 2018 regular season tied for second in the NLL with 47 goals including three game winners. The Roughnecks veteran has notched at least a point a game over the past three seasons.
Retired Roughneck, Snider, had a nine-year NLL career and finished his five-year career with Calgary as the franchise leader in regular season faceoff wins (1,394), playoff faceoff wins (180), regular season loose balls (968) and playoff loose balls (124).
Team Canada will defend their title from July 12-21, as 46 countries compete at the 2018 FIL Men's Lacrosse World Championships in Netanya, Israel. The Canadian squad has captured gold three times, most recently at the 2014 World Championship in Denver, Colorado when they defeated the U.S.
See below for the full roster:
Tyson Bell; Defense; St. Catharines, ON; OCC '15
Wesley Berg; Midfield; Coquitlam, BC; Denver '15
Joshua Byrne; Attack; New Westminster, BC; Hofstra '17
Mark Cockerton; Attack; Oshawa, ON; Virginia '14
Kevin Crowley; Attack; New Westminster, BC; Stony Brook '11
Zach Currier; Midfield; Peterborough, ON; Princeton '17
Curtis Dickson; Attack; Port Coquitlam, BC; Delaware '10
Brennan Donville; Goalie; Oakville, ON; Cornell '06
Matt Gilray; Defense; Oshawa, ON; Bucknell '18
Latrell Harris; Defense; St. Catharines, ON; Brock '21
Graeme Hossack; Defense; Port Perry, ON; Lindenwood '15
Tre Leclaire; Attack; Surrey, BC; Ohio State '20
Ian MacKay; Midfield; Port Elgin, ON; Vermont '18
Mark Matthews; Attack; Oshawa, ON; Denver '12
Ben McIntosh; Midfield; Coquitlam, BC; Drexel '14
Brodie Merrill; Defense; Orangeville, ON; Georgetown '05
Jason Noble; Defense; Orangeville, ON; Cornell '13
Jeremy Noble; Midfield; Orangeville, ON; Denver '14
Ryland Rees; Defense; Port Coquitlam, BC; Stony Brook '19
Geoff Snider; Face-Off; Calgary, AB; Denver '06
Jeffrey Teat; Attack; Brampton, ON; Cornell '20
Dillon Ward; Goalie; Orangeville, ON; Bellarmine '13
Jason Weber; Goalie; Whitby, ON; Detroit Mercy '17
Jake Withers; Midfield; Peterborough, ON; Ohio State '17
Roughnecks 2018-19 season tickets are now available for as low as $31/seat for adults and $23/seat for children and students (excludes applicable fees). Visit Ticketmaster or the Scotiabank Saddledome box office to join the Rough House party. Fans can also secure a seat online at CalgaryRoughnecks.com or by calling 1-855-985-5000.