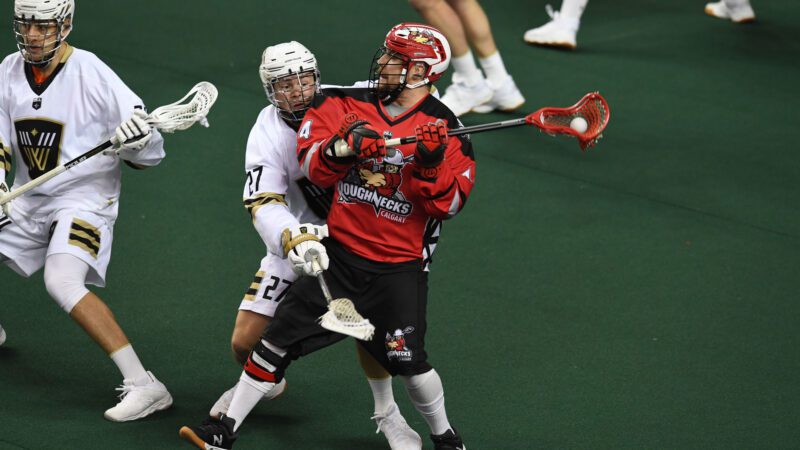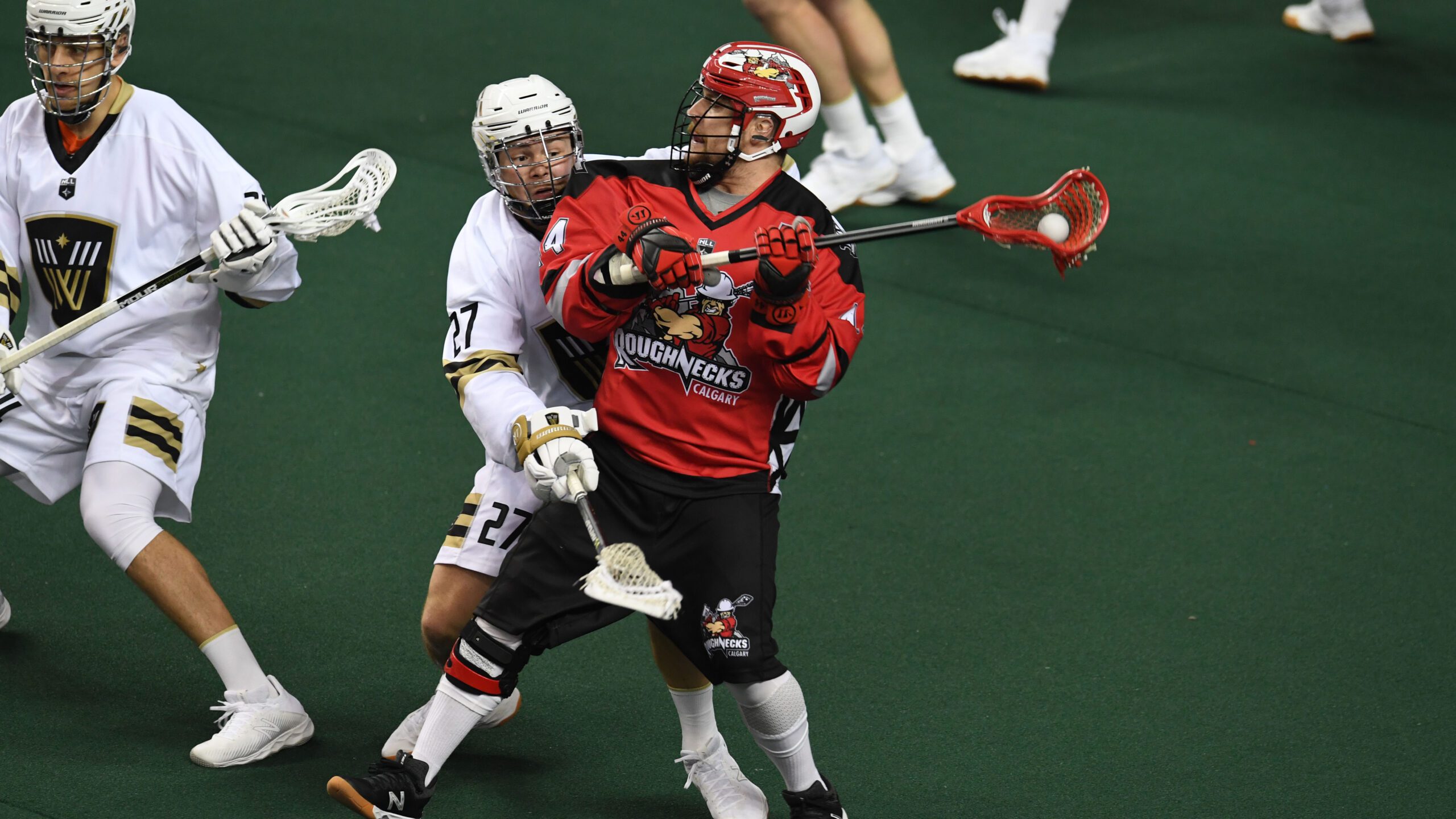 The idea of a mandated kick-back-and-chill in the midst of a mild swoon doesn't – it should come as no seismic-shock to learn – sit particularly well with uber-competitive Dane Dobbie.
"I don't like sitting on losses too long, thinking about it, to be honest with you," confesses the Roughnecks' long-time offensive fireplug.
"I guess it's an individual thing when you're going through a tough stretch, what's better: Having time off or just getting back playing?
"Me? I'd rather get out on the floor and do something about it; get things turned around as quickly as possible."
On the heels of a bye week, the Riggers are aiming to do precisely that Saturday evening when they host the Vancouver Warriors.
So often in the past when things have gone a bit sideways, they've turned to No. 44 to help right the ship. And in the midst of a three-game slide that's seen their NLL record slip to 3-4 (a 16-10 home loss to New England on Jan. 12 followed by back-to-back road losses to San Diego (15-9) and Colorado (12-7) in the space of three days – the 18th and 20th) Saturday will be no different.
With 37 points, the franchise's all-time leading scorer (788 and counting) finds himself currently tied for fourth in seasonal NLL scoring, only 12 away from 800 for his 12-year/all-Roughneck career. He's also 17 helpers shy of overtaking Jeff Shattler atop the franchise all-time assist list.
"That," downplays Dobbie, "is something I can look back on later, when it's all said and done, which isn't going to be for a while.
"Right now, we've got a game to win."
He always has been a here-and-now kinda guy.
"We had a tough one at home against New England and then a difficult road trip," he reflects.
"That's the thing about about this league: You've got to get right back on track real quick. Hopefully the guys got some benefit out of the bye week, we get together for a practice Friday night and get at 'er Saturday.
"Will there be a little rust? I'll be able to tell you after the game how the layoff affected us. The reality is, it's a part of this game, a part of this league.
"I couldn't pinpoint one or two things responsible for the last three games. I can't say, for instance, that our work ethic is off. Nothing specific. We're just not clicking right now.
"Personally, I don't think my game's been up to snuff the last couple and I know I've got to get back on track.
"What it comes down to is the 20 guys in the room, whoever is in that night. Next-man-up policy. We can't worry about outside noise. I personally have trust in all the guys in our lineup on any given night.
"We've played the most games in the NLL. We've already played half our season within a month here.
"We're excited to get back home and play a division rival, win the game, and put ourselves back on the right track.
"We've just go to come out and answer the bell."