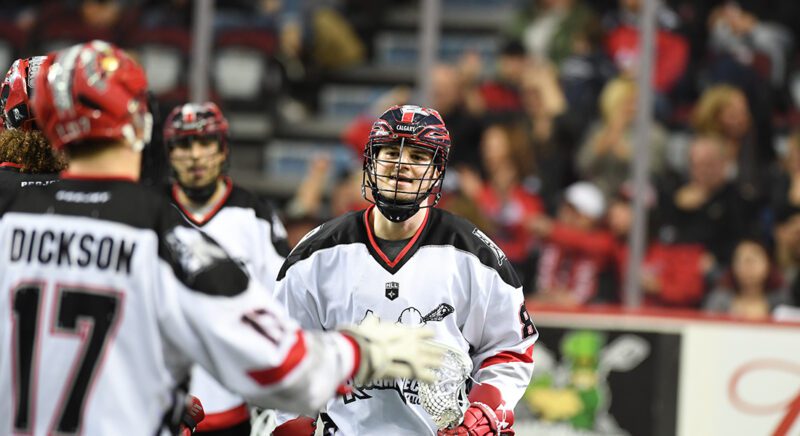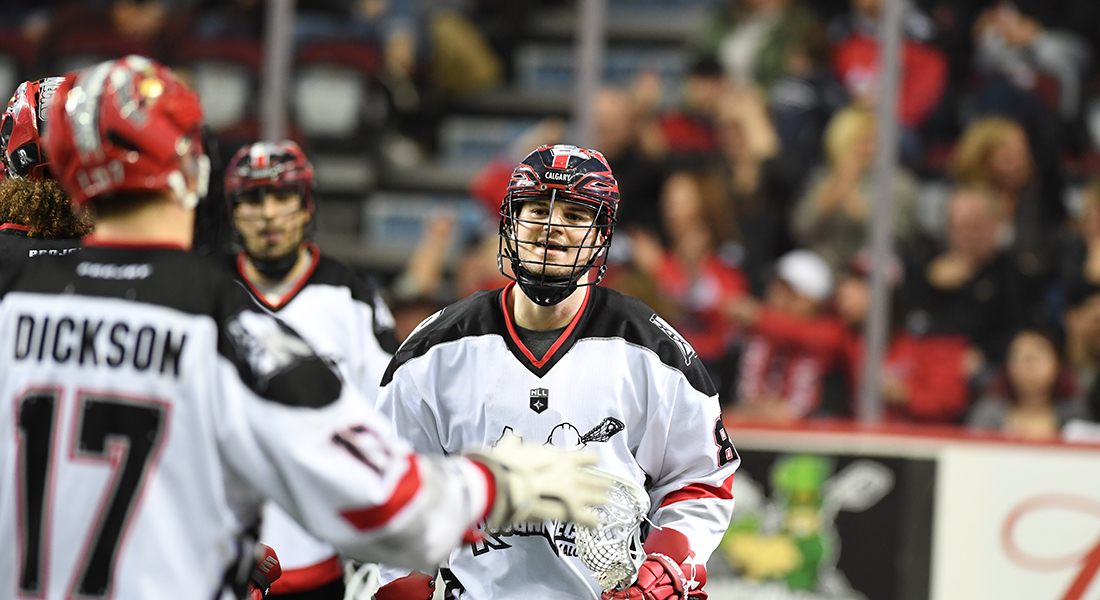 Riley Loewen's harshest critic is Riley Loewen.
"I like to watch film every week and look for more stuff that I did wrong than I did good," the Roughnecks forward said with a chuckle. "Saying, after I watch film, 'oh, no, I should have done that", [or] "I should maybe try this move' and then just going out to practice and kind of doing that, I'd say it's more like self-critiquing."
It's not a surprising attitude, given the blue-collar playing style that the self-labelled power forward prides himself on.
"My main goal is to be one of the hardest-working guys," said the 28-year-old native of Burnaby, B.C. "I wouldn't say I'm the most skilled player out there, but I try to work definitely as hard as I can."
Loewen has long considered himself an "off-ball player", providing physicality in the offensive zone, going to the "dirty areas", setting picks and creating space for higher-scoring teammates.
This season, though, Loewen has become one of those higher-scoring teammates.
Through nine games, Loewen has 13 goals and 28 points. Both those totals rank fifth on the team, and he's poised for the best offensive campaign of his five-year career.
With another nine games left in the regular season, Loewen needs just five goals, seven assists and nine points to set new personal highs across all three categories.
Based on the increased role he's been getting in his second season with the Riggers, he should have no problem hitting those marks.
When Jeff Shattler, the second-highest point-getter in Roughnecks history, signed as a free agent with the Saskatchewan Rush this past offseason, the move created an opening in the Riggers lineup.
Loewen has been working to fill that gap.
"With Jeff leaving, there was a bit of opportunity, so I think this year I've tried to kind of have the ball in my stick a little bit more and do a little more that way," said Loewen. "I'm getting more playing time, playing on the powerplay, so yeah I think definitely the ball is more on my stick."
Loewen believes his off-ball play remains the strongest element of his game, but combining that grit with an improved scoring pedigree has created headaches for opposing defences.
When Loewen and the Roughnecks suit up for their next game, though, it's unlikely he'll be able to take their opponent by surprise.
That test comes against Shattler and the Rush, the team that drafted Loewen in the second round of the 2013 draft before trading him to Calgary in September 2016.
"With them being my former team, you obviously want to play your best against them," said Loewen. "Even without it being my former team, just Saskatchewan, we always get up for those games because we know they're the best team in the league and we always want to try and beat them because I think we want to try and prove it to ourselves."
The last time these two clubs met, the Roughnecks played one of their best games of the season in a 13-12 overtime loss. The Riggers are 3-0 since that tilt, and will be looking to avenge that overtime defeat with their fourth straight victory.
"I think that kind of flipped the switch for us and we realized how we can play," said Loewen. "I think, honestly, do exactly what we did the last time we played them. It came down to one goal in overtime, could have went either way. With them, they play so hard and so fast. We just have to match their intensity and run hard on and off the floor and move the ball, I think those are definitely the biggest aspects going into the game."