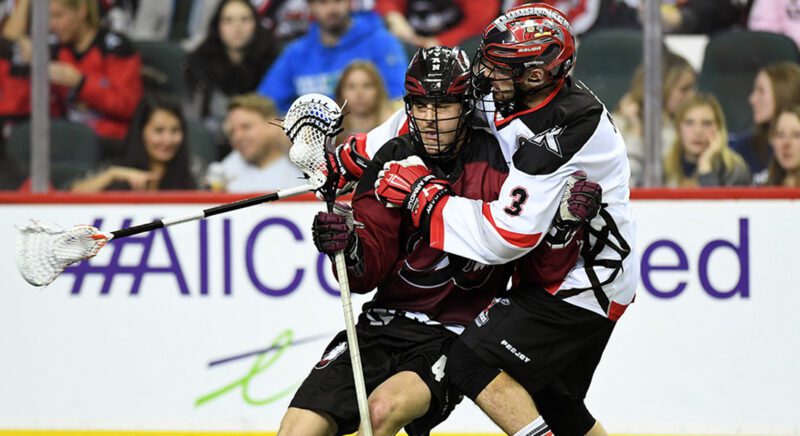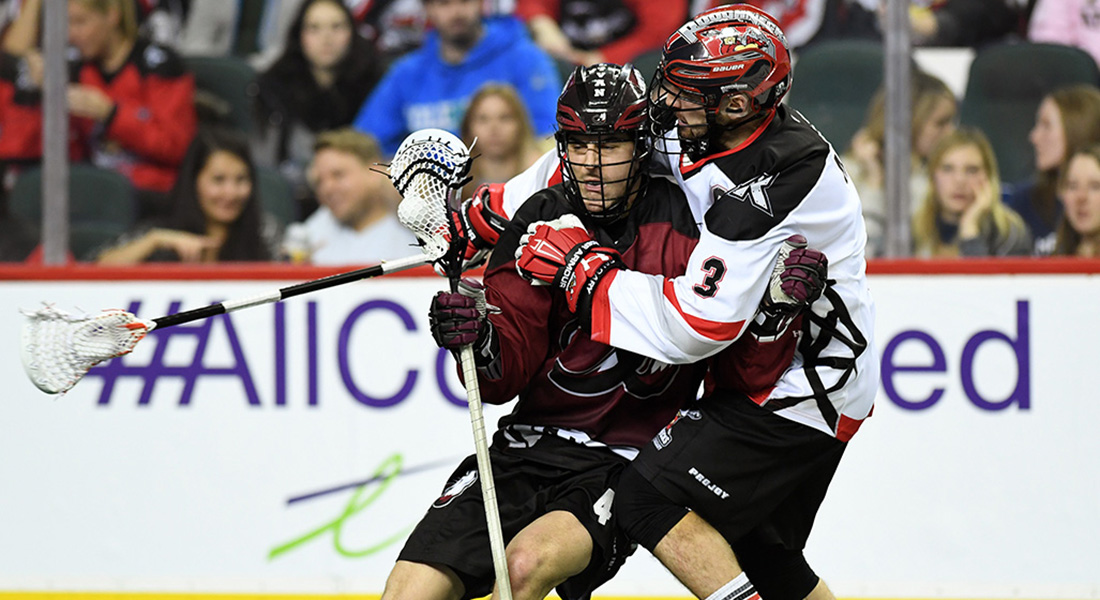 When it comes to defence, the Roughnecks have been looking to their namesake for inspiration.
"We've identified ourselves as a hard-working group that has to stay tight and play as a five-man unit," said Rigger defensive coach Rob Williams. "In order for us to be successful we're just going to keep having to outwork guys and grind teams down."
The team is taking a blue-collar approach to its defensive structure, and lately it's been paying off.
In their first six games of the season, the Roughnecks were averaging 13.5 goals-against per outing, which was a large factor in their 1-5 start to the year.
Over the course of their current two-game winning streak, the Riggers have surrendered just 17 goals, representing a 37% decrease from their goals-against average through the first six matches of the campaign.
"It's definitely been our mindset," said Riggers defender Chad Cummings. "Coach Williams has repeated it over and over, just getting better each and every week: you can always improve, we're never satisfied with our performance.
"We really stick to our process and our system and you can see that it's starting pay off night in, night out now."
At the start of the season, the Roughnecks made some changes to their defensive systems, implementing various sets of rules to follow in different game situations. The goal was to simplify the team's defensive play to create a structure that relies more on team defence than one-on-one matchups.
"I say it to them before the game: It's a five-man unit," said Williams. "And they're playing like a five-man unit. Everybody's communicating, everybody's physical, everybody's talking to each other, it's just a really great group."
With four rookies listed as defenders or transition players, including Zach Currier and Anthony Kalinich, that defence-by-committee approach has become easier as the season progresses thanks to a growing sense of familiarity between the players.
"We had a couple new faces, we weren't sure who was playing each night and I think we've kind of settled into a back end D core that we're really comfortable with," said Cummings. "The more reps you get out there in a game situation, guys are going to start learning that system and it starts becoming second nature and guys know how to play off each other and they find each other's tendencies and you start to read and react a lot better, a lot quicker."
Of course, having one of the hottest goalies in the NLL right now doesn't hurt either.
Christian Del Bianco has been in net for each of the Roughnecks past two wins, making a combined 98 saves over that span.
The 20-year-old's 9.49 GAA and .807 save percentage are impressive and Del Bianco's penchant for timely stops at crucial moments in the game is giving his teammates the confidence to execute their game-plan.
"With both our goalies, we're confident about giving up the outside shot and that's kind of what we try to model our defence around and Christian's come in, made tremendous saves for us," said Cummings. "That's a big pick-up for not just the defence but offence builds off that too, it's a momentum swing; guys get fired up when they see saves like that so it's definitely a big part of our game right now is seeing that kid making the saves he is."
The Roughnecks will look to extend their winning streak to three games when they host the Vancouver Stealth Friday night at the Scotiabank Saddedome.
With only Vancouver and Buffalo averaging more shots against per game than the Riggers' 54.50, there's still plenty of room for positive growth.
And that's just fine with the Roughnecks.
"We've improved every game," said Williams. "We just have to keep improving and working our (butts) off."