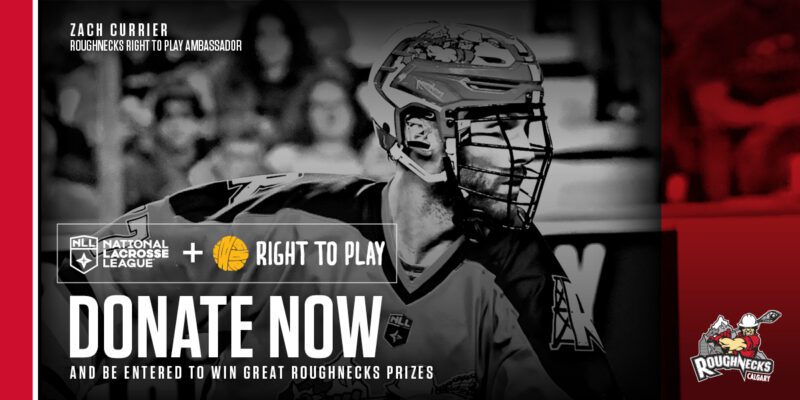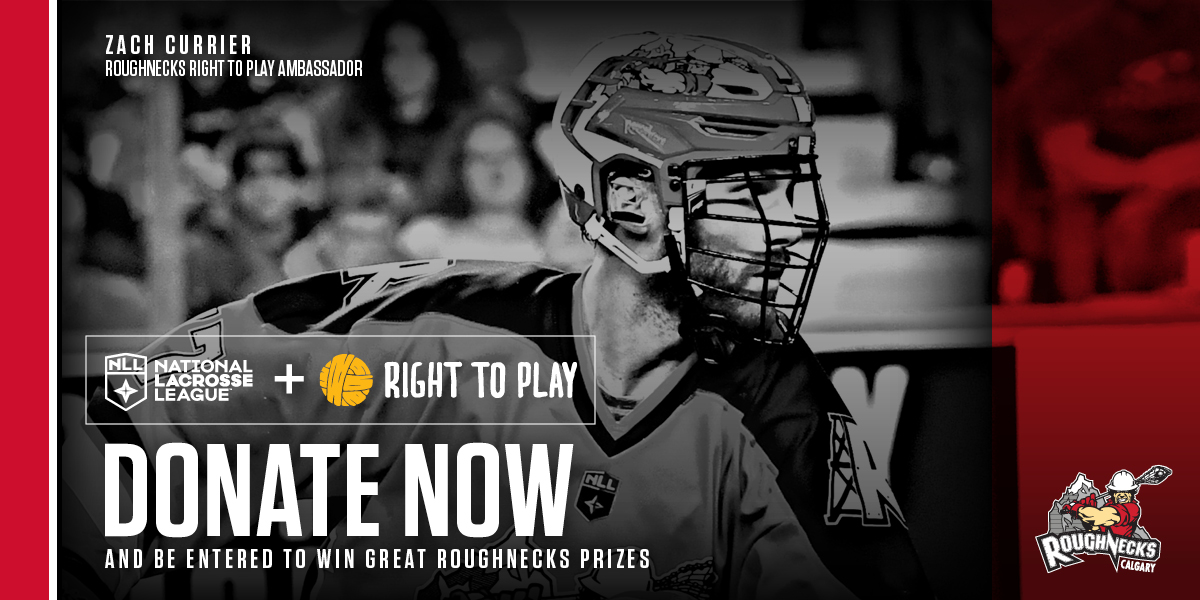 Calgary, AB – The Calgary Roughnecks Lacrosse Club and the National Lacrosse League (NLL) are proud to announce their extended partnership with Right To Play, a global organization dedicated to protecting, educating and empowering youth in need through play and sport, while driving lasting social change in their communities.
This is the seventh consecutive year that the NLL has teamed up with Right To Play to increase awareness of the organization and raise money to support local programming benefiting children in Indigenous communities.
"We are very proud to extend our partnership with Right To Play for the seventh consecutive year," said Nick Sakiewicz, Commissioner of the National Lacrosse League. "This partnership allows us to support Indigenous communities where lacrosse has such deep history, while also empowering children through our game."
The official start to this league-wide initiative began Mar. 4 and will culminate the weekend of Mar. 22-24 with an online auction featuring team signed jerseys from all 11 active NLL franchises. Full auction details will be released in the coming weeks.
For the second straight year, each team will have a "Player Champion" who is responsible for promoting Right To Play activations across the league, including creating awareness on social media and educating communities on the power of play. Defence and transition player, Zach Currier, will represent the Roughnecks as Calgary's "Champion". Visit Currier's fundraising page to donate now. Each donation of $20 or more is eligible to win prizes including Roughnecks hats and an autographed lacrosse stick.
"We are truly grateful for this ongoing and meaningful partnership with the National Lacrosse League," said Scott Sandison, Director of Community Engagement at Right To Play. "Through the funds and awareness raised through this initiative, we will be able to better serve the more than 1.9 million children around the world who participate in Right To Play programs each week."
Find more information on NLL Right To Play Weekend on the homepage.
About Right To Play
Right To Play is a global organization that protects, educates and empowers children to rise above adversity using the power of play. By harnessing play, one of the most powerful and fundamental forces in a child's life, we help 1.9 million children each week to stay in school and out of work, to prevent life-threatening diseases like HIV and malaria and to stay safe from exploitation and abuse. We are the only global development organization focused exclusively on using play to transform the lives of children and youth impacted by poverty, war, disease and inequality. Established in 2000, Right To Play has headquarters in Toronto, Canada and has programs in 15 countries across Africa, Asia, the Middle East and North America.